Hi hi, I'm back, after a month of not posting anything. I might address that in a future post.
Now that the 2020 trainwreck is over, time to put that behind us for 2021.
Fall 2020 was probably my most stacked season ever, spanning to nearly 30 shows, I have to watch 6-7 shows per day during the weekends. I find it extremely draining.
I decided that Winter 2021 would be a cooling down year. I picked lesser shows, set my bar a little higher so I can cut down on the shows.
This season is mostly dominated by sequels, so I'm just gonna list them first to get them out of the way, so I can put more focus on the new shows instead.
I picked up:
Tensei Slime S2
Re:Zero S2 2nd Cour
Gotobun S2
Log Horizon S3
Yuru Camp S2
Hataraku Saibou S2
Non Non Biyori: Non Stop
I am very skeptical about Gotobun, with that studio change, which is a downgrade, and the questionable character designs. Now the biggest question, how is the anime original ending is going to pan out? I really hope it doesn't disappoint. I am also lowering my bar for Log Horizon S3.
Okay now that the sequels are done, now to the new shows.
Hataraku Saibou Black
This is going to be REALLY epic. Ever since the announcement was official, I pretty much immediately put it on my PTW list.
I really like this dystopia nature of the story, a good contrast to the main series. Cast list looks even more favourable than the main series for me.
Can't. Wait.
Horimiya
This looks like a massive messy romance plot.
I LOVE THESE THINGS. I picked it up after watching the trailers. Cast list is really really great as well.
Mushoku Tensei: Isekai Ittara Honki Dasu
I am really hyped for this one, because it's Uchiyama Yumi's first lead role in like 5 years.
I think we are seeing a trend with the isekai genre here, from the truck-kun memes to the falling off beds, now we get reincarnations.
Yumi definitely sounds a lot better than Azusa voicing Ryoma. Rest of the cast looks really really lit. I really hope this show doesn't disappoint.
Kumo desu ga, Nani ka?
This is the spider isekai that someone is making me wanna watch.
Cast list looks nice, I loved Rachnera back in MonMusu, so I'm just gonna watch it out of some form of spider love (?)
Kaifuku Jutsushi no Yarinaoshi
So yeah, the controversial Redo of Healer.
I enjoyed revenge stories, but I personally think Shield Hero held back in terms of the revenge aspect This one might finally fulfill my wish.
I don't care if me praising this show will change my image of me, I'm just a guy who wants to enjoy a FICTIONAL story.
Jaku-Chara Tomozaki-kun
This is one of those: "Ah I relate to that" show for me.
The cast looks lit, the trailer looks like its gonna be one of those little sweet cheesy shows. I'm not gonna put my bar really really high on this one, but this will be in my "chill show" list.
Ore dake Haireru Kakushi Dungeon
I don't know what to really expect here, but one thing for sure, fanservice galoreeeeeee.
I picked this up because of the cast mainly, but I think this will also be in my "chill show" list.
Ura Sekai Picnic
Gay girls, I see gay girls, I pick up.
Tatoeba Last Dungeon Mae no Mura no Shounen ga Joban no Machi de Kurasu Youna Monogatari
Looks like we have a rival to Mushoku Tensei, except the truck isekai part.
Hanamori Yumiri is a good pick to voice a young boy. The voice casting is also a pretty solid list. But I'm not sure this show will be in my "serious" or "chill show" list.
Alice in Deadly School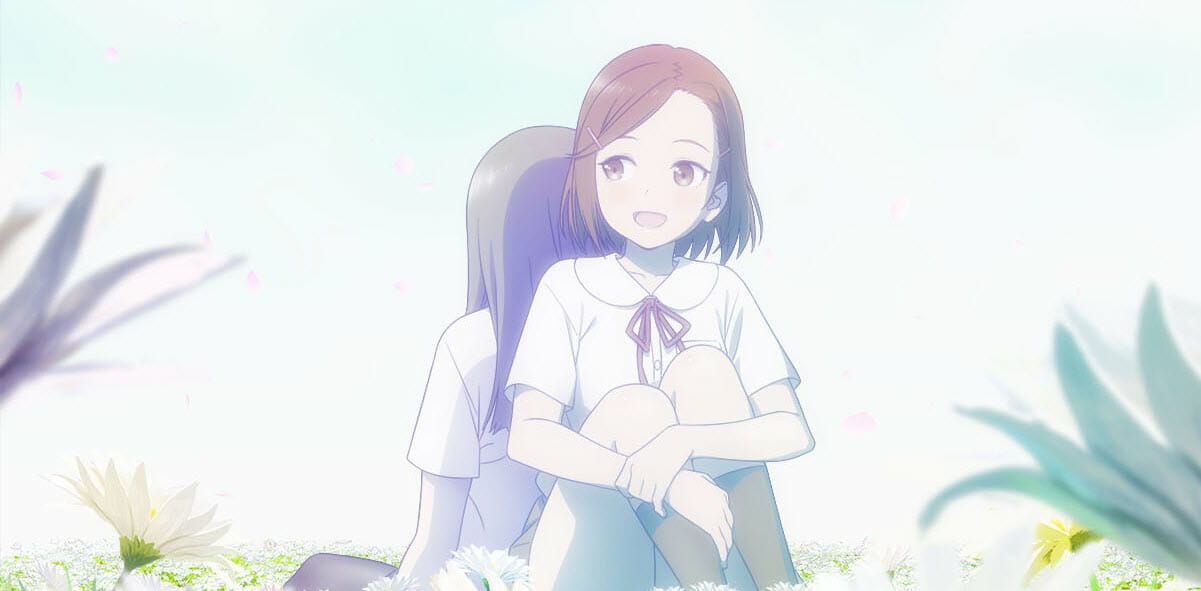 So basically, School-Live 2.0
I guessed what it was after reading the synopsis, but confirmed it after watching the trailer. I will try not to compare this with School-Live since this show is aiming to be more dystopic than the former.
Cast list looks all right. Going to expect a lot from this one.
Azur Lane: Bisoku Zenshin!
I hope this 10min short will wash away all that grief and frustration I felt with the main series.
Will be in my "chill show" list for sure.
World Witches Hasshin Shimasu!
Ahhh, another fun short animu about Strike Witches… but this time we going to World Witches.
I think this show is a set-up to the next season, which will feature both 501st and 502nd, I don't think 501st can carry this battle on their own. The Witches Universe is vast and wide if you look at the other medias, the anime is only scratching the surface.
I digress, "chill show"
Well, this is my list. 19 shows were picked up next season. Including Higurashi and Digimon, 21 shows, which is still a far cry over the shows I picked last season.
I will keep an eye on EX-ARM and Wonder Egg Priority. Why I didn't picked them up then drop them later? Well, I am trying to keep the list on a diet and also many different reasons.
EX-ARM looks extremely botched with the trailer. Bad music, really really 3rd rated Sanzigen CGI and awkward combat shots with zero context or talk about the story. The trailer is being disliked bombed. I will keep an eye on this show, if the show managed to pull off an 180, I will pick it up.
As for Wonder Egg Priority, its because its an original work, and the trailers doesn't give a clear message of what this show intends to bring. This is bad PR, especially with an original anime. It shows their massive lack of confidence. I will wait this one out as well.

That's all for me today, if there is time tomorrow, I will pump out my Violet Evergarden movie review.
I will see you guys soon.