Hey hey it is time for me to tell you guys that the weather is gonna get cold since Summer has officially ended.
We have a pretty long list ahead of us so let's just get this post started.
Aggrestsuko S3
This was announced before Summer started (I think), which is why I didn't write anything about it. And since this is on Netflix and Netflix dumped the entire season on me on my birthday, I grinded everything in one sitting.
Overall, the season was a tad bit disappointing, with all that romance bait. The show was slowly crawling towards a status quo ending, but luckily the ending was sweet.
Kanojo, Okarishimasu
The show that destroyed me on episode 6. I won't be writing a lot here since I do have a pretty lengthy review post with a little bit of self-reflection planned.
Just overall, happy with the show's overall set up, S2 is confirmed so I cannot wait.
Right now Tonikaku Kawaii is now taking over this show. Will write up more in the first impressions next week.
Maou Gakuin no Futekigousha: Shijou Saikyou no Maou no Shiso, Tensei shite Shison-tachi no Gakkou e Kayou
Okay, we were all a little letdown during the first 4 episodes, but as the show progresses, the bar raised and the surprises constantly happen.
Is an S2 needed? For sure, I think with how things are progressing, and if they don't put a foot wrong just like this one, I think it would probably be more epic.
But anyhow, great show, wonderful protags, OP battles never gets old.
Monster Musume no Oisha-san
Just glad that this show was over. Was hoping for some MonMusu vibes, but damn, was generally disappointed.
But just like the OG Monmusu, gotta love the spiders.
Re:Zero kara Hajimeru Isekai Seikatsu 2nd Season
A little disappointed with the pacing, and the progress made in 13 episodes. But we have the 2nd cour coming in January so can't wait for that.
Sword Art Online: Alicization – War of Underworld Part 2
That ending tho???
Was heavily doubting Ono Manabu on this one, but turned out my doubts were wrong.
Was scared that this part would be a little rushed with the episode count, but it ended up great and the climax even wrapped up before the final episode.
Can't wait for the next arc.
Uzaki-chan wa Asobitai!
Season 2 is confirmed and yay more boobies.
That aside, I really wish the romance would push a little further. I don't think anyone really noticed, but I feel like the studio took the design criticism to heart and they did very subtle refinements to Hana's design, and oddly she looks more pleasant than in the trailers.
Yahari Ore no Seishun Love Comedy wa Machigatteiru. Kan
Well, at least we have an happy ending. I think this season has finally made me understand why I should love the series.
I will be rewatching EVERYTHING from scratch and write a more detailed review by then.
Shokugeki no Souma: Gou no Sara
This season pretty lit.
Was hoping for a marraige for Erina and Souma, but looks like that is not gonna happen.
And it looks like this is the end of the series. But if this ACTUALLY the end, it feels really lacking. There is way too many loose ends.
But anyhow, the journey was great, I will miss this show dearly.
Toaru Kagaku no Railgun T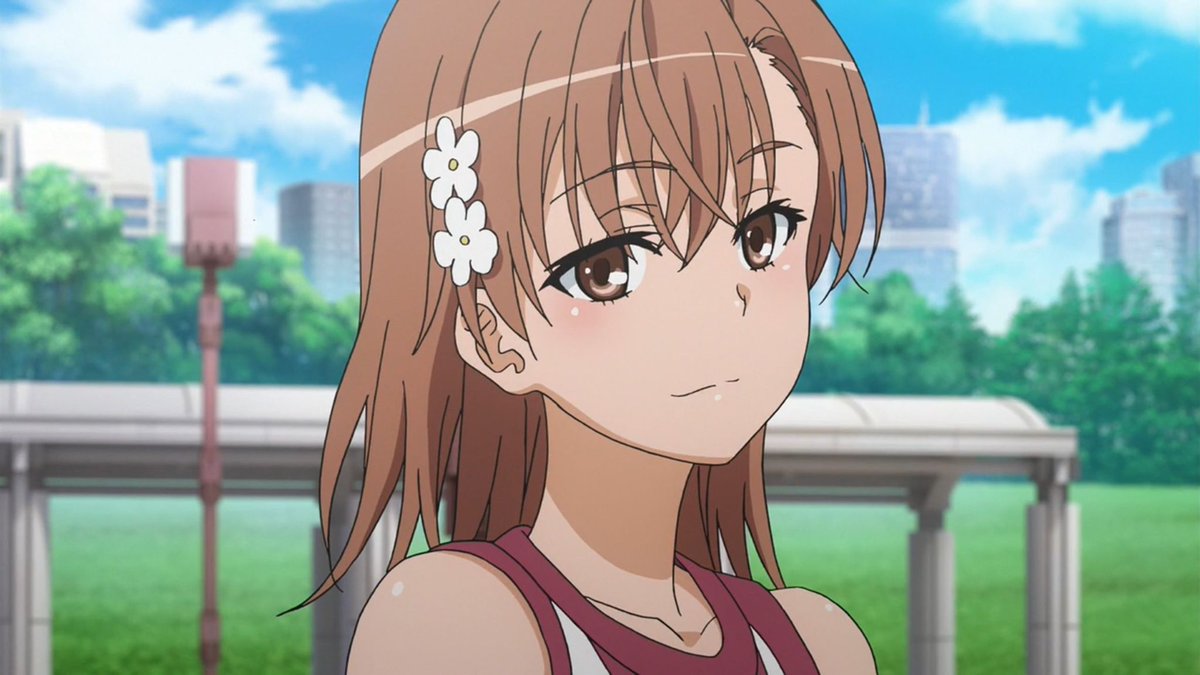 Definitely the best Railgun season since the Sister's Arc, but I still think Sister's Arc is still the best in terms of depth and development.
The final arc was really darn great. I wish they can just shelf Index and invest all the money into Railgun instead, after that train wreck of a show called Index III.
And besides, Index's source material has ended and Railgun is still ongoing, so it's logical for them to just keep doing Railgun. Or Accelerator, both are equally great.
Houkago Teibou Nisshi
Definitely one of the most educational shows this season. The wait was kind of worth it after all.
Even though I enjoyed it, I personally think I wouldn't want another season for some reason.
I guess that is all for me for this wrapup, Summer has been a roller coaster overall, but mostly are up, so that's not bad.
Fire Force and Digimon will be the shows that will continue on to the next season. Digimon will last for over a damn year so we'll see if I can last for THAT long.
Next week will be Fall First Impressions, and boy, do I have a lot to say about Tonikaku Kawaii. Spoiler alert, I am in tears with the first episode already. Yes, I actually cried.
I will see you guys next week!