Hi hi, this is another gaming review. I have a lot of this to get out of the way. Backlogs galore I guess. The game is named Judge Eyes in Japan, just a little FYI over here.
This game shares the same universe Yakuza, but this one has no link to Yakuza. So effectively its a spinoff. This game felt pretty long compared to my previous Yakuza games.
Without further ado, let's start kicking ass. By the way, I played this game on the PS4 Pro. The game weighs in with a 30.8GB download, but installation will swell the game size.
Story
This game is a farcry from all the drama Yakuza had. From the darkside we transitioned to the grey side. Why grey? There is a mixture of darkness and light. So basically we are in the grey area of law.
The mixture of ass kicking and story development is probably the best out of any game in this universe so far. When you play this game, the storyline made the other Yakuza games extremely loopholed.
The vigilantism of this game feels extremely fresh. The game flows a lot faster yet smoother. The buildup though, felt rather non-existent, despite the smooth and ever-accelerating development of events.
The climax felt kind of lacking, not to the point of being anti-climatic, maybe I was expecting a little more despite the pretty dramatic journey.
Character developments of the characters are all pretty darn amazing. Every character has detail, extreme depth. I think everything is pretty much perfect.
Graphics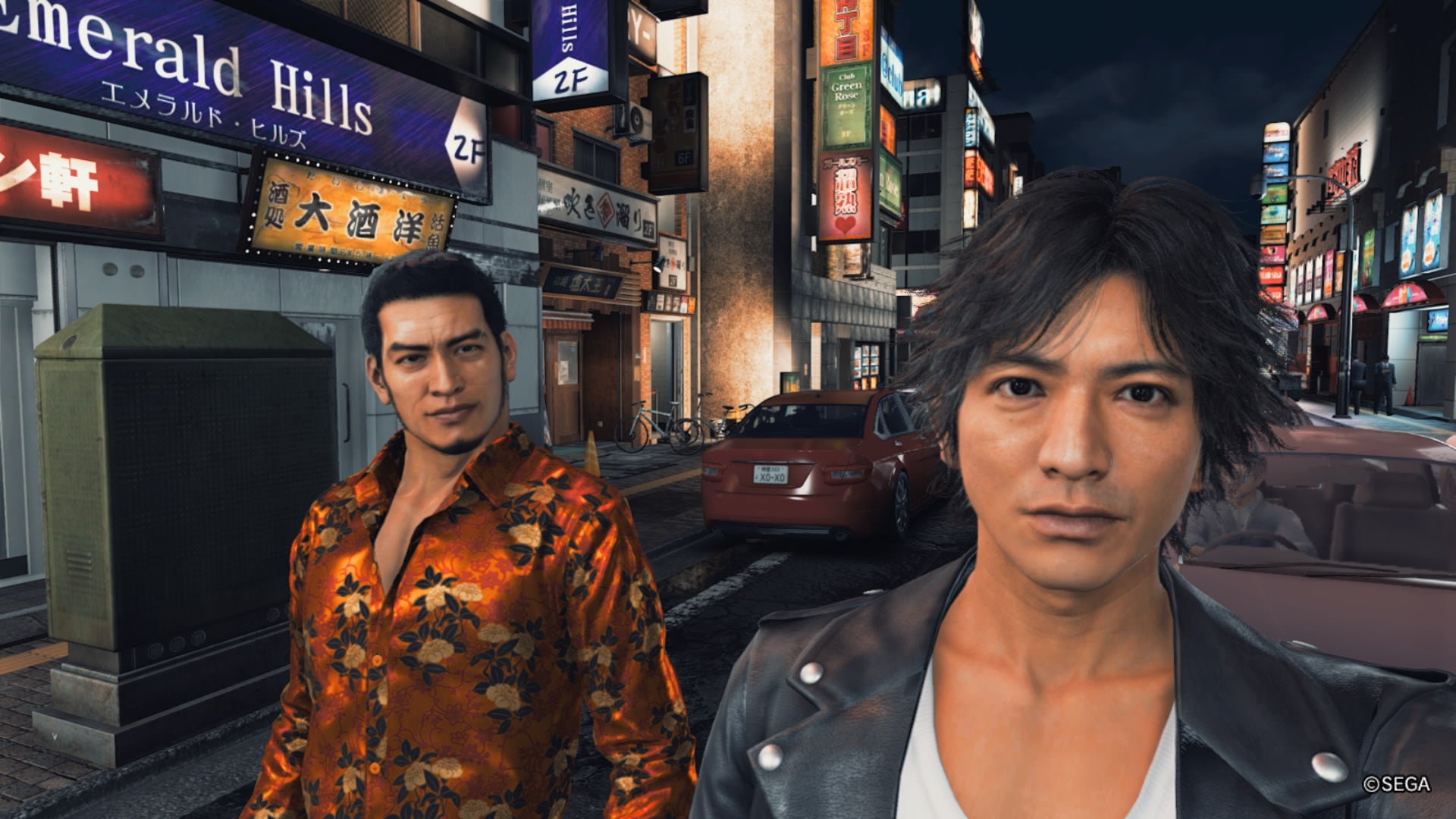 This game using the same Dragon Engine from Yakuza 6/Kiwami 2.
Another selling point is this game's motion and facial capture, it probably is the best looking game Ryu ga Gotoku Studio has ever made so far. Kimura Takuya looks extremely well done as a video game character.
But all of that comes at a price.
Same as Yakuza 6 and Kiwami 2, PS4 plays at 900p and PS4 Pro plays at 1080p. Both games are stuck at 30fps. Not a big fan of it, but the graphical fidelity is at a totally different level.
As the quality get boosted, performance took a hit. Even with the PS4 Pro, my console struggles to maintain 30fps at some complex combat scenes. The game also made my PS4 Pro's fan spin up like an engine. If the PS4 Pro struggles at this game at 1080p, I cannot imagine what will happen for the normal PS4. The cutscene quality versus gameplay quality is pretty close, which most games this generation lacks in, so the consistency is there.
As other AAA games can hit at least 1440p with similar or slightly inferior graphic settings, this game looked like it needs some work on it's optimization. I think this is a problem since Kiwami 2 but this game just shows a lot of flaws.
Other than that, the game is running pretty nicely. I still enjoyed it despite the issues. But RGG needs to work on getting the engine run smooth on the Pro at least. With Yakuza 7 on the horizon, I am curious in what will RGG do in terms of optimization.
Gameplay and Mechanics
I really love the combat system in this game. It is EXTREMELY polished and fluid. I have never enjoyed such a game at this level before. The moves connect well, the damage makes sense and the physics is definitely on point.
I wish the future Yakuza games will follow suit, but I guess not for Yakuza 7 as it is going to be turn-based.
The move set are oddly elegant and smooth, like actual kung fu. I love it, a big contrast to Kazuma's brute force moves.
The brutality of heat moves and finishers are still pretty on par.
Audio
Music sounds good, audio quality is great. But I love the voice acting especially. Everyone sounds extremely solid at their roles.
The audio quality of the game also gets a boost, compared to their previous games. The bass, the clarity and that virtual surround sound is impeccable.
Score: 9/10
This game don't need any Yakuza context or reference. You just jump right in and enjoy the game outright without worrying about previous games. This game is only available to the PS4 at the time of this writing.
So this is it for me in blogging this week. I will start brainstorming for ideas for next week's post. I guess it can be some form of surprise.
See you guys then!