Hey, I'm back for my weekly post and this week we are back to the seasonal stuff.
So finally we are in the midseason. I haven't dropped any shows since my previous seasonal post so we are sticking to the latest list I have.
Watashi, Nouryoku wa Heikinchi de tte Itta yo ne!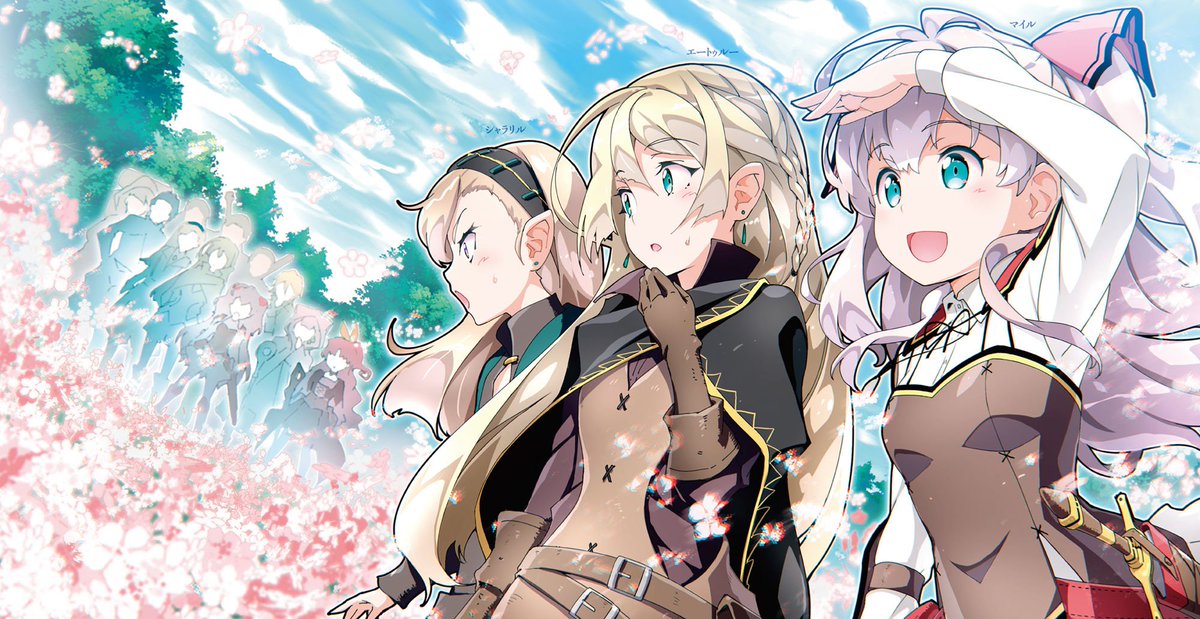 So far this show is pretty solid. There is a drastic change in tone. The whole show suddenly became so serious. It's hard to get used to it, especially how laidback and comedic the first quarter was. But one thing for sure, the amount of weird references of classic anime is just way too many. I loved that.
Fate/Grand Order: Zettai Majuu Sensen Babylonia
Not gonna lie, I did get lost a little bit during the season, but I slowly found my way back and enjoying the show. Nothing to really complain here, the show is great. Animations are also pretty top notch. Probably CloverWorks best work so far.
Azur Lane
The show is actually decent, and it's a game adaptation. The storyline has decent depth and the combat amount is pretty constant so no episode bore me out. I really can't wait for more of this show.
And somehow I'm back into the game now…
Boku no Hero Academia 4
This show is getting more and more serious and I like the direction they are going with this. Wish the story could move on a little faster though, that would really make this season the best season yet.
Other than that, still enjoying the season so far. Can't wait for more epic combat. And also the animations felt like they did a pretty subtle upgrade too.
Ore wo Suki nano wa Omae dake ka yo
So far so good. The show composition being under control of the original creator themselves is probably the best thing that ever happened. This show has a pretty high potential of being AOTS if this goes on. The girls are lovable, the cast is also solid.
Rifle Is Beautiful
The show DOES feel a bit bland at some things, but the show is still pretty enjoyable for what it is. The whole show is pretty darn cute and lighthearted.
Machico's voice acting is pretty darn solid too.
Assassins Pride
Not really sure about this show. I'm not hating the show or loving the show at all.
It has its moments, but I feel like the show lacked an end goal, substance and depth. Since I'm already halfway through, might as well just finish it.
Shinchou Yuusha: Kono Yuusha ga Ore TUEEE Kuse ni Shinchou Sugiru
This show is also another AOTS potential. Toyosaki Aki's voice acting is seriously on another level. Nothing to really complain, but constant praise. The overly cautious nature can get frustrating sometimes, but its the selling point of the show.
I love this show. Too good.
Honzuki no Gekokujou: Shisho ni Naru Tame ni wa Shudan wo Erandeiraremasen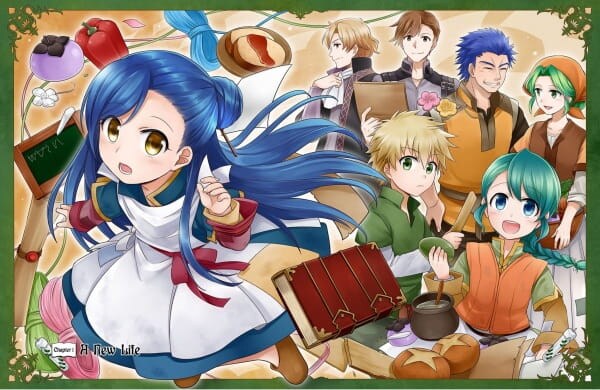 This show was promising at first, but this show is starting to become extremely slow and stale. I kind of did watch this show for Iguchi Yuka, but I slowly losing reasons to keep watching this show.
This show has constantly baited me like "Oh, we are going to make the damn book!" and then it all got stopped by some weird little obstacle.
I am getting a little frustrated, if things still look boring next episode, I'm dropping.
Choujin Koukousei-tachi wa Isekai demo Yoyuu de Ikinuku you desu!
This show is okay? Not really enjoying the isekai style so far. I am also contemplating dropping this show.
Sword Art Online: Alicization – War of Underworld
The story is moving pretty fast, since this season is only last a cour. We are halfway through the season so I am not entirely sure how are they going to move with this show.
The pacing is slowly picking up constantly. Hopefully A-1 doesn't ruin this show.
Shokugeki no Souma: Shin no Sara
So far so good. The cooking battles have been epic so far. I can't wait for more.
Bokutachi wa Benkyou ga Dekinai!
Rizu these past few weeks keeps on slaying. Ahh, I just cannot not love this show at all.
Africa no Salaryman
I really love this show too. The comedy, the workplace environment. It's just so relatable. I like it. It really sucks that no one is talking about this show, just because it's animal trying to be human.
This show is extremely underrated.
And that is it for my mid season review, next seasonal post will be after when the season ends.
This is a slightly shorter post as usual as the sequels are going as I expected so I don't think I need to write much.
As for next weeks post, I will think about it and write it on Saturday.
See you guys then!