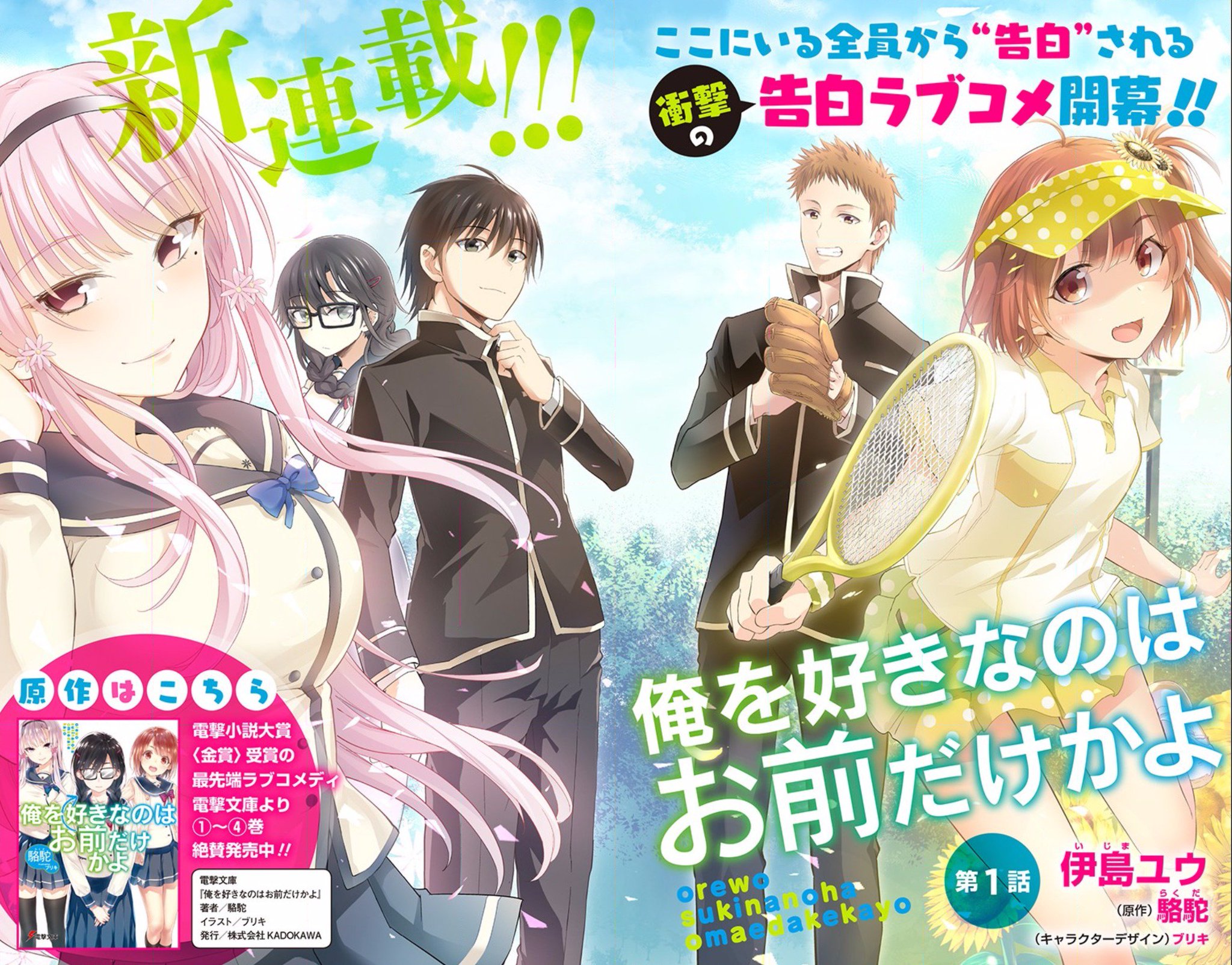 Hi hi, I'm back… yes… a bit late, but I was waiting for all the shows to air before I start writing.
This season felt very spread out. Last season I have like 6 shows on Saturdays, but now everything is pretty much evened out.
The season so far has been pretty much flatline. Some are actually great, but some are bland… I will talk about that later.
So without further ado, time to get the show on the road.
Watashi, Nouryoku wa Heikinchi de tte Itta yo ne!
To be honest, I was actually kind of skeptical about this show, but slowly, I'm starting to enjoy the OP feeling of the lead girl.
Embracing the isekai memes, pulling out generic gags, I think I will love this show for what it is. I can't wait for more. I don't know about the character designs though, not a big fan but not a big hater either.
Voice cast is pretty darn good.
Fate/Grand Order: Zettai Majuu Sensen Babylonia
I don't know about this one. I sense very little continuity from the OVAs so I'm just gonna treat this one as a whole new story. But so far, it's actually okay. Character designs looks pretty much on point at least so far.
Not going to pin a lot of my expectations on this one. Voice cast is the same, so nothing to really write about.
Azur Lane
I like this one so far, I played the game, but damn, I'm really glad that they brought in Hood. Damn this one will be pretty good. I can safely put my expectations high on this one.
Just gonna enjoy myself with the amount of fanservice. Belfast cute too by the way.
Character designs is pretty nicely done. They managed to adapt to Tensho's standard taste and I like it. The voice cast list is massive, but I will just stick to Hood as she is voiced by Tanaka Atsuko.
Boku no Hero Academia 4
So far so okay? I guess this is the part where things are pretty much chill until the next crisis starts to pop up. Not gonna judge this one anytime soon, but hopefully it just doesn't disappoint, like most multiple season franchises. Hopefully the animation holds up this season.
Ore wo Suki nano wa Omae dake ka yo
This one is frigging epic. I have a lot of positive things to say about this one.
So we are officially 3 episodes in and I am extremely pleased with how things are panning out at this point. I think the biggest key of their success is that Rakuda, the original author of the LN, is controlling the script, composition and story of the anime. And also the director for fully understanding the story background.
The pacing is so adequate. The plot twist timing at the 3rd episode is so damn satisfying. I think this will be my AOTS pick if this carries on.
The voice cast list is just straight up fire. Tomatsu Haruka as that girl is enough for me to continue watching the show from the start to the end. The rest of the list also consist of pretty nice people too… M.A.O, Shiraishi Haruka… I'm so sold.
Rifle Is Beautiful
Machico's first lead role, and I'm in love already. This was actually a club I wanna join back in school but they shut it down during my first year at that school so I was pissed, and lowkey crying because I wanna try air rifling…
But whatever back to the anime. First episode and I'm in love already, with the girls at least. The story though, a bit too early. But I think this will be a nice chill show.
Character designs are definitely up my alley so I'm in love. Voice cast is just cute here, I really love this show for the combination.
Assassins Pride
This show is okay? Not okay? I don't know if I want to put my expectations high or what.
So far I'm enjoying the show so far, Inu x Boku SS vibes going on and it feels right so far. Character designs has a bit Kirito-influenced for the MC, but the rest looks rather nice. The OP animations look sleek though.
Voice cast looks okay for now.
Shinchou Yuusha: Kono Yuusha ga Ore TUEEE Kuse ni Shinchou Sugiru
This is another fire show, Toyosaki Aki is going all out here, this is literally her final form. I have never heard her voice going into so many variations in just one show.
Character designs look pretty nicely done. There are inconsistencies, but I'm not sure if it's intentional for comedic effect or not. But yeah, I am loving this show thus far. Comedy is on-point, voice acting also embrace the comedy.
Honzuki no Gekokujou: Shisho ni Naru Tame ni wa Shudan wo Erandeiraremasen
Probably the most puzzling show out of everything. The setting is confusing, but the concept is clear. I like how Iguchi Yuka is back to voicing little girls again, but this show sometimes just doesn't make sense to me.
The show is all that boring, but I'm just finding myself struggling to find a way to understand the show. There is always one of these shows where I'm pretty much lost about everything.
I will do a wait and see approach on this one, but I'm most likely won't drop it. It looks great and has potential, but I just need to fix myself and get myself back on track.
The character designs are nice, the voice cast is solid too, more reasons why I cannot drop this show.
Choujin Koukousei-tachi wa Isekai demo Yoyuu de Ikinuku you desu!
This show is getting bland to me, and I might drop this.
The isekai generic feeling really sinks in quickly with this show. I find myself struggling to even get my attention into the show. I will think about dropping the show in about 2 more weeks.
Sword Art Online: Alicization – War of Underworld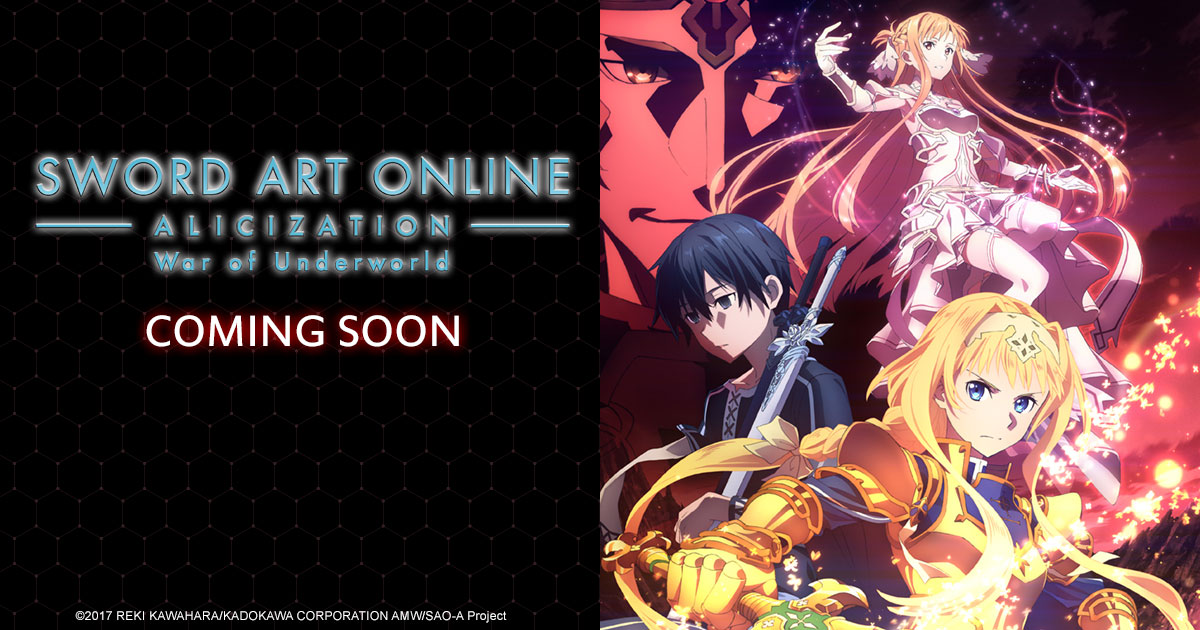 This is interesting so far, I can't wait for more. Hopefully Kirito becomes comatose for most of the season… Okay that is a bad thing to say…
But hopefully Asuna will become a pivotal role here, and potentially heal Kirito's fluclight.
Fairy Gone 2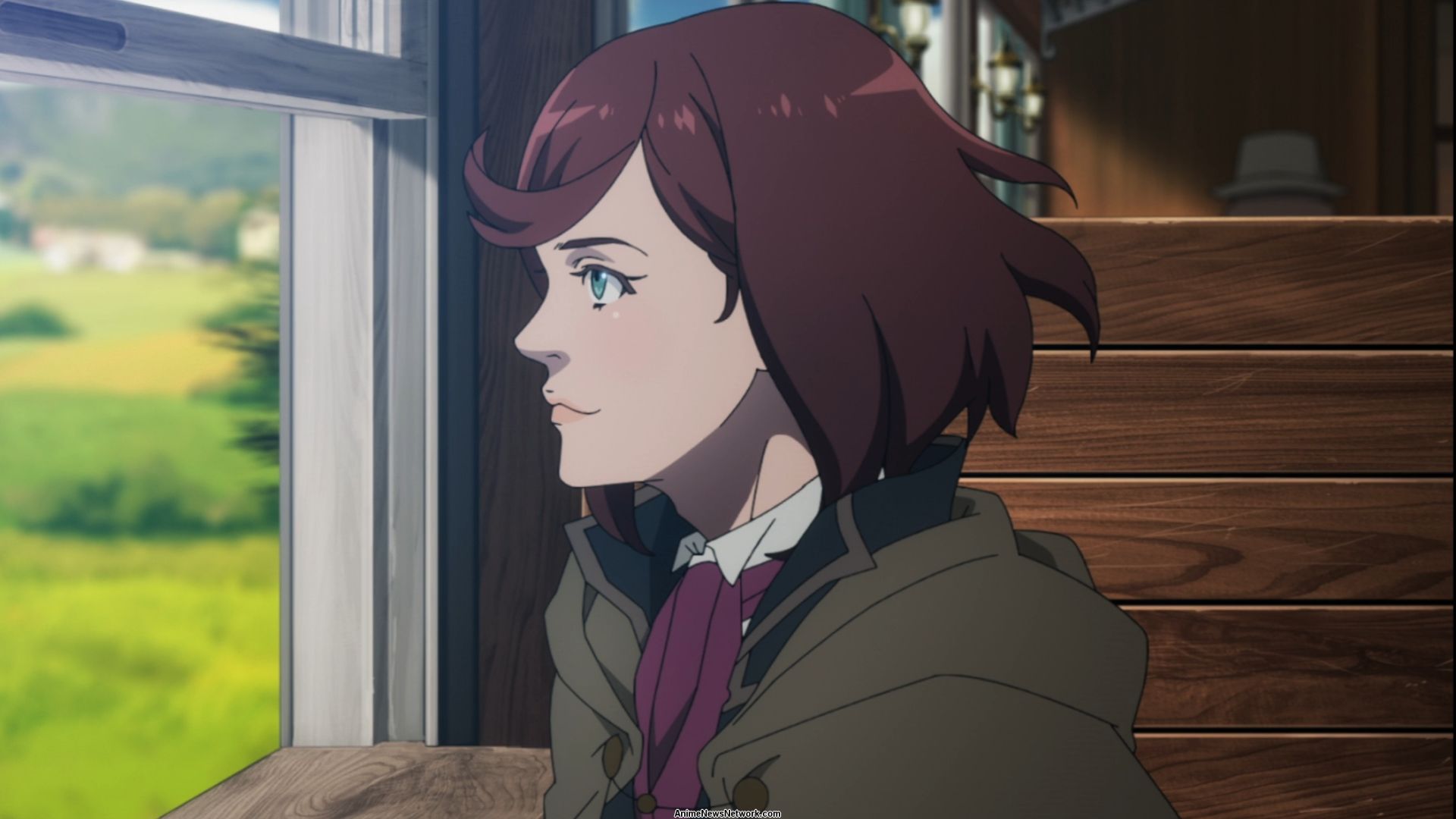 So far so perplexing. I think they didn't fix the issues they had during the previous cour and this is just frustrating. I will think about dropping the anime soon.
Shokugeki no Souma: Shin no Sara
Yes yes, finally the "alleged" final season, I really anticipated this hard. No comment here, they jumped straight into the action so I'm just gonna watch this till the end.
Bokutachi wa Benkyou ga Dekinai 2
This season will really focus on the potential romances that the characters have with Nariyuki.
I was struggling to pick Uruka and Rizu, but now I think I will pick Rizu this season. I do have a certain weakness to petite girls, and she has the rack, that just made her self-worth doubled.
Kandagawa Jet Girls
I don't know about this one. Fanservice galore, but I feel like it does neuter the story's energy for a bit.
Distracting? Maybe, but I guess they are mostly in-my-face kind of fanservice, so they are not really my kind of thing.
Africa no Salaryman
Probably the most peculiar show to date.
The cast list is great, the comedy is amazing. The animations does look a bit laggy and certain times where frame rate looks bad, which made their lipsync kind of off-sync.
But above all that, this show is panning out to be an amazing show, and i really can't wait for more out of this. Kitamura Eri and Ogura Yui are really going all out with their voice acting.
I also watched Bananya and Fire Force, and Bananya is pretty nicely done this season as there is an actual storyline and continuity compared to the previous season.
I guess that's it for now, next week I will post my 1 week worth of impressions. So far I am pretty positive about this season with the amount of good sequels that come with it.
I have posts in the backlog so I might push for multiple posts this week, see if my body allows me to sit down for over 4 hours for me to finish writing the post.
I will see you guys then!