Hi… Well, that was a roller coaster three days wasn't it?
So to keep you guys out of your rocks, on a peaceful Thursday morning, Kyoto Animation Studio 1 in Fushimi, Kyoto was set alight by a madman with 40L/11gal of fuel.
He brought knives and hammer with intention to kill/injure any survivors if he didn't set himself up on fire. He even blocked the fire exits and main entrance, effectively trapping the 70+ employees inside the building.
As of this writing, the story is still developing. We still have no idea who died in the attack, as the procedures of identifying the dead is very different in Japan.
I am not going to mention or identify the arsonist by name.
So to pay tributes to KyoAni, I will be talking about what was my first anime made by them, what was the show that impacted me emotionally and etc.
My First Anime From Kyoto Animation
Well, it is Suzumiya Haruhi, and I was part of the Haruhism craze for quite a few years. I still have my black "Haruhi Rules" shirt from Cospa for 10 years now.
I was 11 when the show aired and it really create such a massive impact on me. 2nd season came and I was hyped. I am the rare guys who think Endless Eight isn't bad at all, it feels fresh. Might be because I was 14 then and just accepting anything new.
The movie came about a year later after S2. That was also when I went to my first anime convention to watch the movie. It was eye-opener, this show made me go to an anime convention for the first time.
I really do rewatch this every now and then even till now. It was a perfect piece of work that never get me sick of.
This show also made me gained awareness on KyoAni, Hirano Aya, Goto Yuko, Chihara Minori and a lot of other seiyuus. This show also made me love Ishihara Tatsuya's directing.
The Marathon That I Would Never Forget And The Shows That Changed My Perspective In Life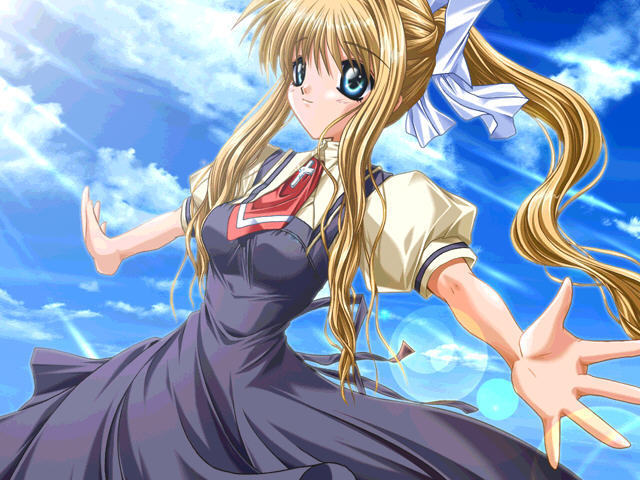 Air is Part One. The summer breeze, the summer laidback feels…
This show was cryptic, but it was entertaining. The rather vague message it had made me rewatch this show over and over again. Watching this show at any time works because of how hot my place get, it kind of relates the summer environment this show had.
Part Two would be Kanon. This show is honestly underrated beyond words. People really NEED to watch this.
I was watching this during my military service, it was a low point in my life. This show managed to pull me up and then push me down… but pulled me back up again with the ending.
I guess the vulnerable timing made me fell in love with the show damn fast. The emotional ride, the comedy, the uguus. I love this show to utter bits.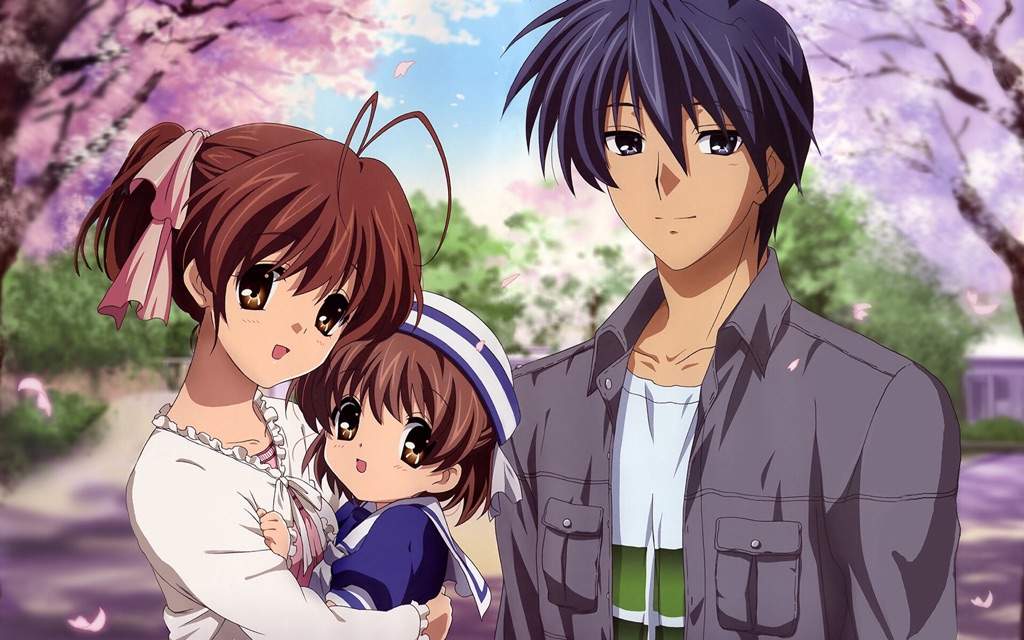 And finally Part Three is Clannad and After Story.
This show really expanded my views on Visual Art's in general, made my play all the Clannad VNs, and also Tomoyo After, the game that ultimately gave me a closure for the Clannad universe.
The story for the first season wasn't as amazing, but after After Story came, the OG series was just a build-up to the ultimate tragedy that anyone get to face.
This has to be the highest point of my marathon, and also Ishihara Tatsuya's career. All 3 were all directed by him, but I think this one really shown his true potential of being able to direct an amazing show.
The Show That Gives Me An Eternal Memory and Waifu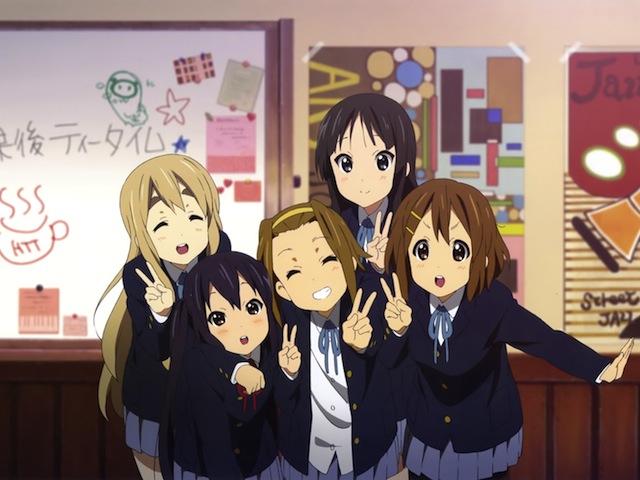 Yamada Naoko's directorial debut, a musical masterpiece. Akiyama Mio is still one of the best waifus for me so far.
This show really had a cultural impact on me. I never loved music this much ever before. This game made me invest time into listening to anime openings and endings.
The ride was awesome, 2009-2011 was probably the best time of my life.
The Show I Should Really Finish Up On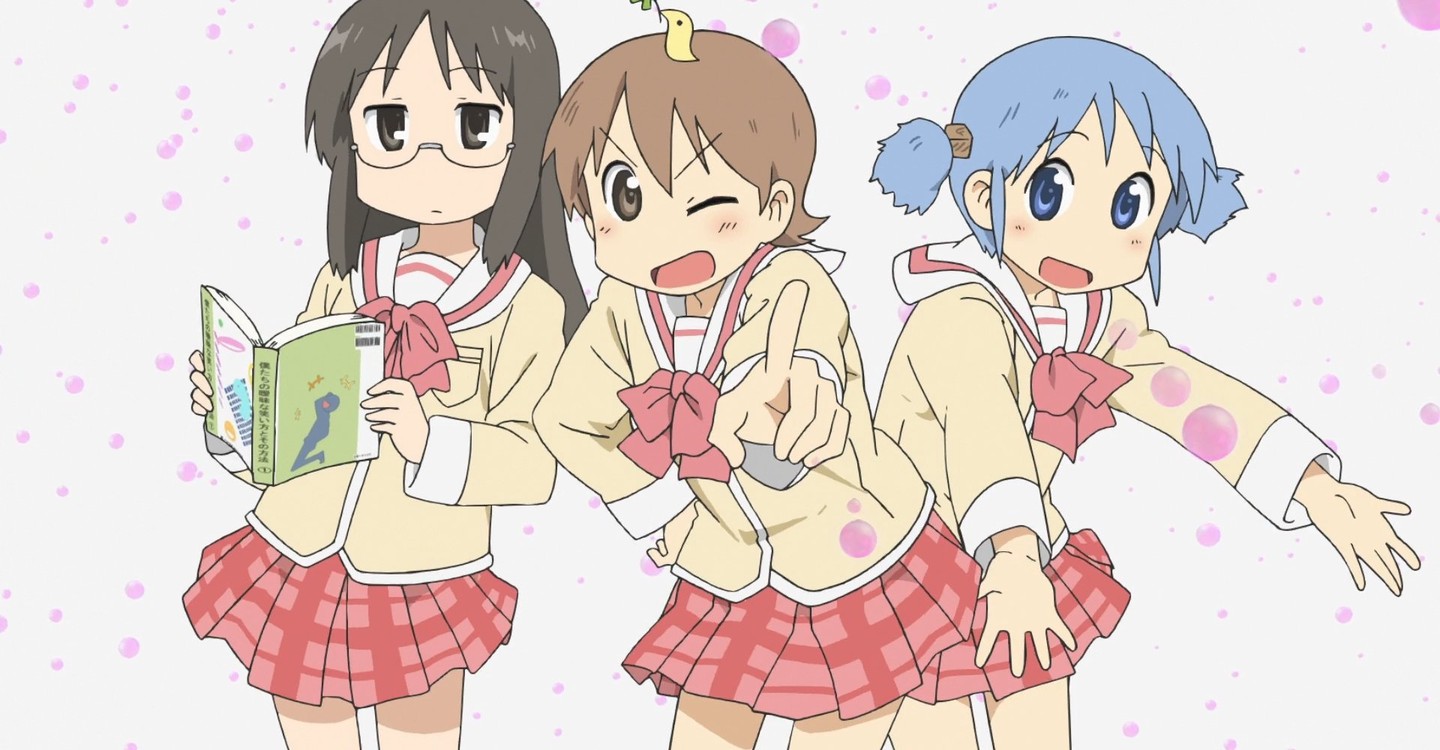 Yes, I am guilty for abandoning this show. But not for long as I am getting motivated to complete shows recently, and this will be one of the few I wanna complete.
I was about 8 episodes in I was rather impatient with it. But now I might change my stance on this show and will give this show a second chance.
The Show That Made Me Cheery Then Emotional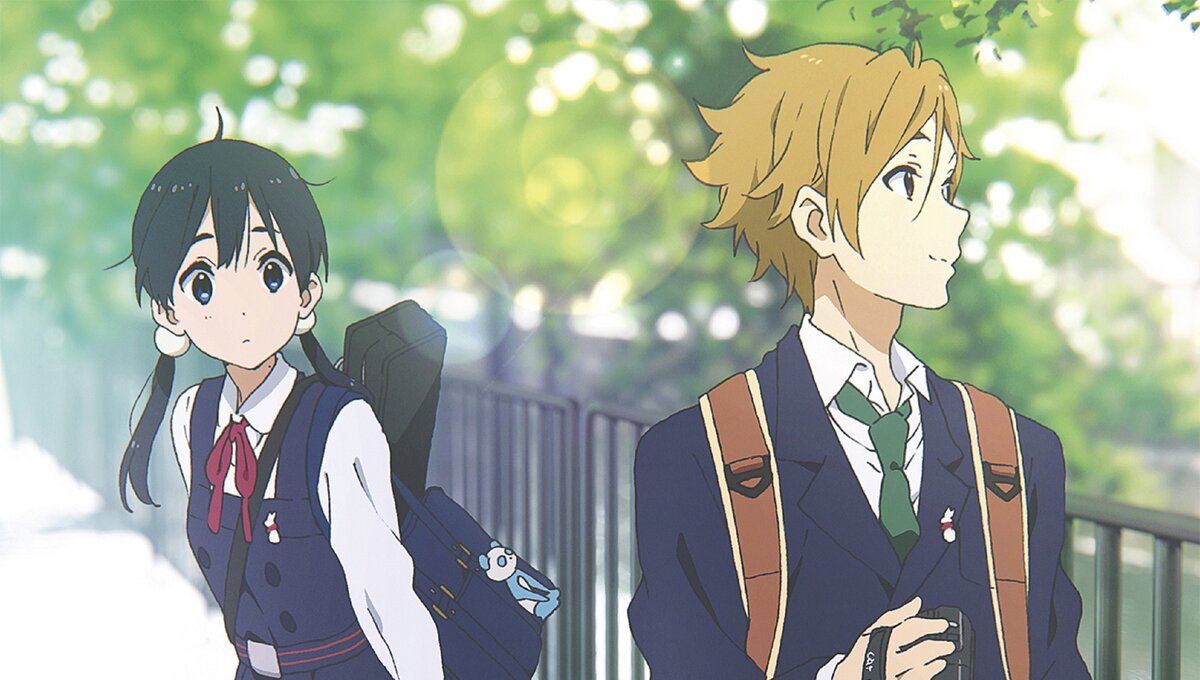 You got to admit, Tamako Market was just fun and games, but when Love Story happened, no one expected that this show can reach this level of deep.
Yamada Naoko's 2nd work, and at this point I have put her in my list of must-watch directors. It was also this point when KyoAni totally changed their game in animation quality. Chromatic Aberration was used intensively in this show, and a lot of the eye-candies were added into the mix.
This show even in 2019 still has to be one of the most stunning shows in their portfolio.
And a lot of other shows that really impresses me. KyoAni never stopped delivering even after so many years. Kobayashi-san, Amaburi, Hibike, Violet, too many to list.
I love about 90% of their portfolio, they are not just a "moeblob" studio, they are also studio that can be reflected into real life, a studio which dedicates themselves solely to entertain fans.
I am absolutely shocked and disgusted by this attack. It was totally uncalled for.
They are a studio known to hire animators full-time instead of outsourcing materials and manpower to other studios. They pay their animators an actual salary. They also have a female-oriented work environment, which resulted in nearly 2/3 of the death accounted for to be women.
I hope the criminal faces the ultimate punishment, his mental illness cannot be used as an excuse for escaping punishment, nor sending him to a mental asylum will help him. The amount of disgusting comments, lack of sympathy with using memes "to pay respects" is utterly revolting. I am extremely disappointed with our current state of the internet.
But most of the heartwarming response were still amazing. Toyosaki Aki's response during her morning radio show makes me rather emotional, it shows how connected she was to KyoAni and how KyoAni changed her career in voice acting and singing.
Speaking of voice actors, KyoAni essentially helped out Hirano Aya, Chihara Minori, Goto Yuko, Hikasa Yoko, Toyosaki Aki, Suzaki Aya and a lot of other voice actors and effectively changed their career, or actually saved their career while some of them were having difficulties getting roles.
KyoAni wasn't just making for the love of fans, they were also helping out with people's careers too.
Help them out!
As I don't really trust licensors and distributors with that GoFundMe, I will link you guys a direct link to their online store and buy ultra high quality images from them. They don't need to ship the product to you with their current situation, and they are not expensive at all.
A lot of questions still unanswered at this point. KyoAni was affected heavily by this incident, years of hard work are gone in just 1 blaze, master copies of their old shows all gone, with potential risk that it may affect their future Free and Violet Evergarden.
All of that hard work, all gone.
Well… That's all for me today. It is really a sad Thursday. All I wish now is that the criminal get the full force of the law.
Do help out KyoAni if you can, of course.
I will see you guys tomorrow for my seasonal 2nd round post.