Good day, another day, another blog post.
I find the seasonal transition period to be too rushed, now my posting schedules get snowballed hard.
I personally find this season to be my best season I had so far. Summer may be packed but I took a bit more risk in some shows.
So, without further ado, let us begin this going-to-be long post.
Kenja no Mago
I was initially okay with the show, then I was bored but the climax finally gave us some action.
I guess the whole show is a huge buildup, then finish off with just one epic battle. Pacing was pretty slow and this story format is really unheard of from Silver Link.
Character designs are great and the animations looks rather lacking from them, for example, the image above.
But overall, not a bad show, but not a good show either, I wish they could have executed the story a lot better.
One Punch Man 2
Okay, I'm not going to defend the show, but I'm not going to shit on it either, since I have already written on my stance about J.C.Staff here.
What this show lacks is ACTUAL ACTION. I feel like J.C.Staff has deliberately skipped the intense scenes because they cannot reproduce the quality that Madhouse has set a benchmark on.
Since the show lacked action, which it heavily relied on, the story's energy is also affected. Pacing also felt really unstable, but mostly on the slow side.
Overall, I am not really THAT impressed with the show, but I'm feeling the "at least we got a 2nd season" mood. I highly doubt we are going to get another season since this season was honestly lacking, compared to S1.
Hitoribocchi no Marumaru Seikatsu
The relatable show of the season. It's great.
I don't think I need to write a lot here. It's a laidback show for casual people, don't take the show overseriously and you will enjoy the show.
Shoumetsu Toshi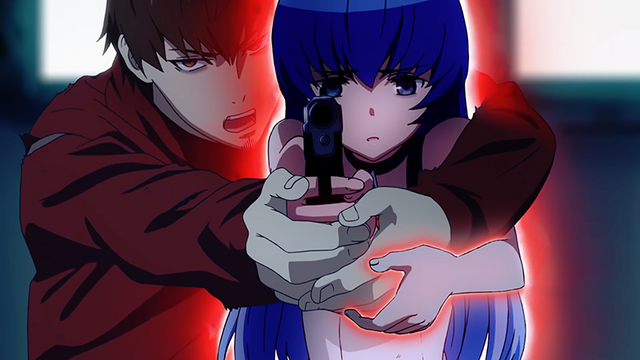 So Madhouse chose this over OPM 2, really?
Animation quality isn't even on par with their recent works, story is EXTREMELY cryptic. I have played the game before and this show has zero link towards the game storyline. They created an original story.
Absolutely hated it, I didn't really want to drop it as this show somehow manages to throw some bait at the end of each episode and I don't know why I went for it.
Absolutely appalling that Madhouse can make such a show, but looking back at Mahou Sensou, then I'm not so surprised anymore as they have prior history.
Boku-tachi wa Benkyou ga Dekinai
I really have to say, this is probably one of my favourite shows of the season and I'm glad they are coming with a season 2.
Characters are cute, story is sweet and developments are going whereever we wanted. Pacing was adequate. I wish there was more romance, like Uruka's progression needs to be addressed, I find it was honestly lacking, especially since she's the most open girl who likes Nariyuki, while the other girls have been in and out about their crush on Nariyuki.
I can't wait for more, but October isn't going to be a long wait, a lot of sequels are getting announced and I'm glad.
Joshikausei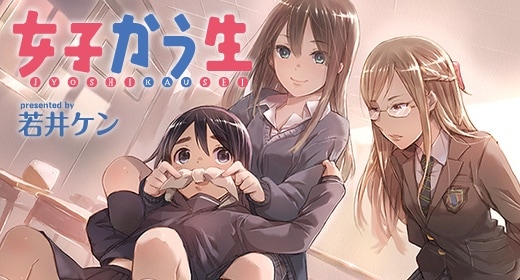 The lowkey mime anime. Nothing to really say here, it's a great show in its own right.
But I have to give a little shoutout to Tachibana Rikka for being extremely cute on this show's official Twitter.
Nande Koko ni Sensei ga!?
This is another one of my favourite shows of the season. Not because of the fanservice it floods me with, but the romance.
If you guys know me long enough, I have been rather numb towards fanservice in recent years so I have already looked WAY past that and focus on the romance instead. Which is why I am the only person who enjoys Hajimete no Gal more than anyone.
Beside the Teacher-Student combo being a little weird, but the romance between each couple is just goddamn cute.
If a second season ever drops, I am totally down for this stuff. Can't wait for the OVA at the end of the year. And lowkey the uncensored Blurays.
Strike Witches 501 Butai Hasshin Shimasu!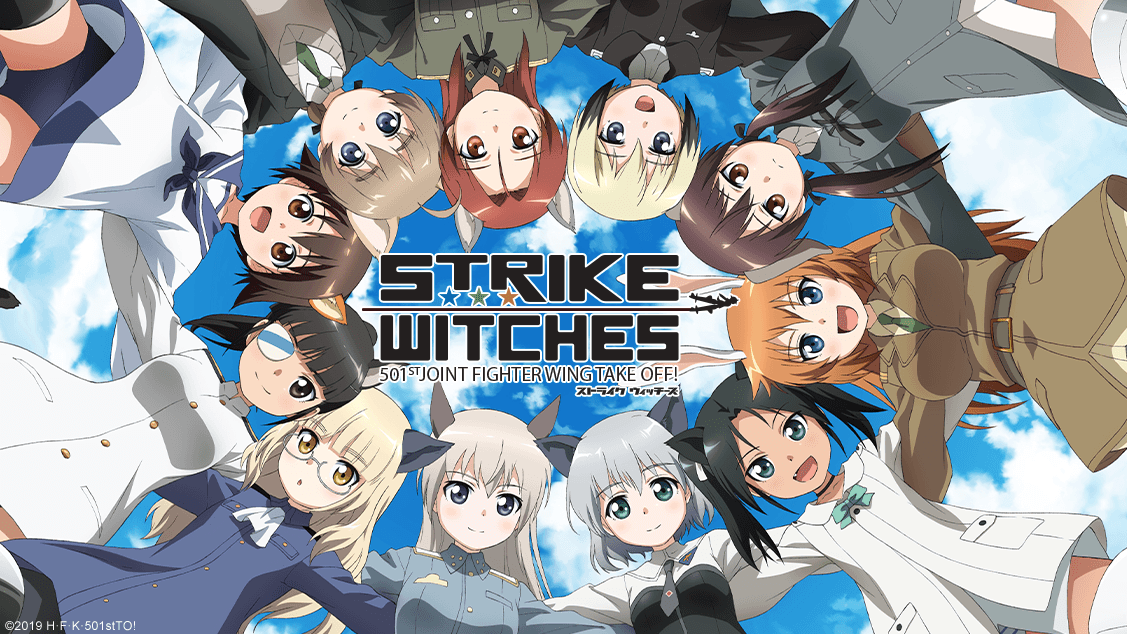 I guess this show is just a buildup to the next actual season of Strike Witches in 2020.
It's all comedy but if you didn't watch prior Strike Witches seasons, without knowing each unique traits of each witch, I find it hard for you guys to enjoy. So definitely watch the previous 2 seasons and movie before this one. It was not a bad show. But for me, this show was like a gem back in 2008. They are one of the pioneers to anime military.
But yeah, great show through and thorough. Can't wait for 2020's Berlin D-Day.
Isekai Quartet
Too much fun, I don't need to write much here. Season 2 is official so can't wait for more shenanigans.
Sewayaki Kitsune no Senko-san
This show really starting to cement Dogakobo's throne in the slice-of-life genre.
I picked it up after like the 4th episode and I'm glad people really recommended me this. It's laidback, it's cute and damn Waki Azumi is starting to get great roles.
Second Season is definitely needed here.
Oh yeah, Anime News Network hated this show so their reviewers are brain-dead to me.
Midara na Ao-chan wa Benkyou ga Dekinai
Another one of my favourite shows this season.
Beside the slight hint of sexual tension that kind of drives the show, but the story really tells a "coming of age" girl trying to understand which is the appropriate situation to go full on horny on her crush.
I really like this, such a pity this show is only 12mins, 24mins felt really appropriate. Waki Azumi is in this show again and damn, I really falling in love with her already.
Second season definitely needed.
Nobunaga-sensei no Osanazuma
I don't know why I picked up this stuff. The fanservice definitely feels over the line and all.
Not gonna lie, I genuinely felt uncomfortable about this show.
The ending ended with a cliffhanger so I'm not sure if I would want to watch a second season.
Fairy Gone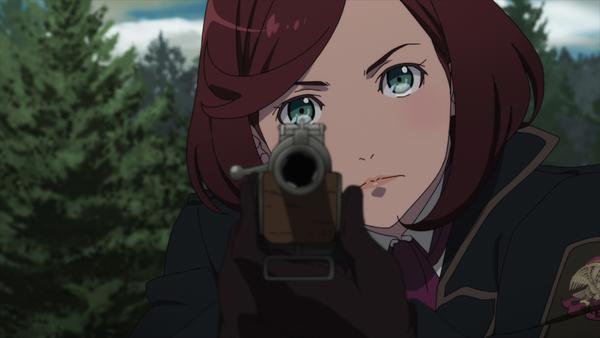 This show will be the 2nd coming of Glasslip is P.A.Works doesn't work out on the plot.
The first episode showed a lot of promise, or in fact, way too much. After the 4th episode, the story energy dropped drastically, effectively changing the prospect of the show.
If I remember correctly, this show was announced to be a 2 cour, but they didn't announce the format of the 2 cour, they were actually expecting the bad press. Now that the 2nd cour is delayed, I really wish P.A.Works can really turn this around.
But judging from prior works made by them, I don't think they can really turn this show around. They have effectively wiped out all of the possible routes they can go now.
The shows visuals really gives off a wonderful vibe, a drastic departure from their usual designs and color palette. But this show really makes me think that P.A.Works should stop making original anime projects. If they want to make one, keep it more slice-of-life and they will probably never screw up at that point.
I will still watch the 2nd cour, I want to see how this story will eventually go down.
Tate no Yuusha no Nariagari
And finally, the "controversial" show.
I enjoyed every bit of this show, probably the only gripe is the OPs felt a little darn awkward, but 2nd OP was slightly better, but still awkward.
I really don't like people who treats this show like as if it reflects to real life. Like who the fuck cares if this show "endorses" apologism towards slavery and shit. Like fucking watch the damn show like its a show. Stop bringing whatever that is showing on your TV and PC into real life. Attention seeking fucks. If you think the show is endorsing whatever the fuck you said they were, stop watching. At that point, you are really just trying to seek attention and forcing your dumb ideologies to people who are just trying to enjoy the show.
That vulgar rant aside, this show was amazing, they pulled off the "weak protagonist" setting right. But they ended the show with such a wonderful timing, I wish there will be an S2. I can feel that the show is going to keep accelerating at this point.
So yeah, that's it for my Spring 2019, didn't turn out to be as long as I thought would be.
My only complaints are Afterlost, how people watch shows, and the scheduling.
I have days when I have to watch 5 shows and days when I don't have anything to watch at all. Ugh, I really don't like it. Too much chill, then too much rush.
So yeah, that's it for me from Spring 2019. I generally loved this season, and can't wait to see how Summer is going to ruin my schedule.
I have no plans for any other posts for the time being, as work is going to resume this week. If I didn't write anything throughout the weekdays, then my next post will probably be about my first week about Summer.
I will see you guys soon!