Hi hi, I was supposed to write this yesterday, but I was busy sightseeing.
But now that I'm back, let's get the show on the road!
So I managed to keep my watching list pretty much in line with previous seasons, but I'm watching more shorts this season than regular shows.
Now 2nd week in, all the shows are now watched, so let's see how things goes.
Bokutachi wa Benkyou ga Dekinai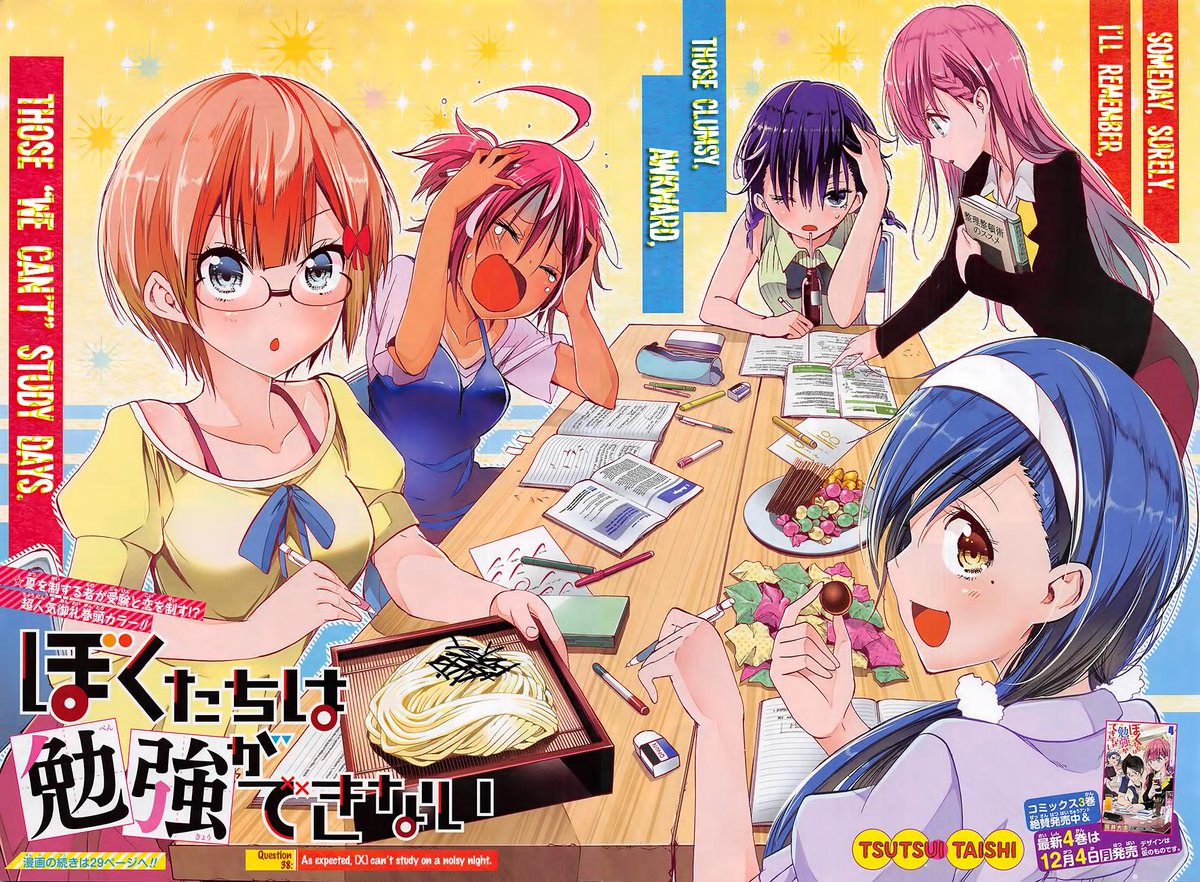 So far this show has been progressing pretty smoothly for me.
The girls are all equally lovable, the cast list looks pretty great and their chemistry has been pretty solid. Character designs has been pretty on point and I think Uruka is best girl.
Comedy isn't really great, but the romance is a nice thing to watch.
Fairy Gone

They really need better naming schemes for their characters. It sounds incredibly horrible, especially when you understand English.
Animations still looks amazing. Character designs really raise some eyebrows about whether P.A.Works is actually animating this.
Music is still damn amazing. I would say this probably has the best sounding music by far this season.
Hitoribocchi no Marumaru Seikatsu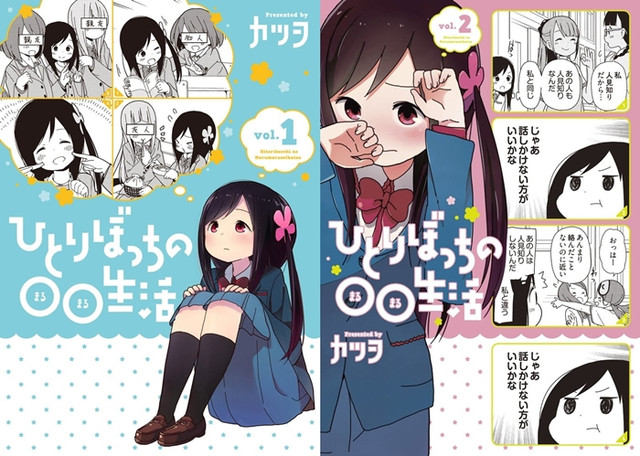 The relatable of the season.
The comedy here is equally on-point and pretty darn epic. The antics are pretty original and they even make sense.
I can't possibly drop this, its too good.
Isekai Quartet
So far it's just antics and chill. Can't drop this, its a good mashup.
Joshikausei
This dialogueless show can be a bit of a trouble to understand, but it is still a great short.
Kenja no Mago
This isekai looks decent, not great but not bad either.
It's just sitting on the fence. I don't know if I should drop this or keep going. It is getting bland.
Kono Yo no Hate de Koi o Utau Shoujo YU-NO
So far so slow, but it does show quite a decent amount of promise.
It is still building up to something. I'm going to be patient with this one. The cast keeps expanding and it's looking pretty great. Nazuka Kaori is going to be my biggest reason to keep watching the show.
I still think Sasaki Eri's song for Yu-no is way better.

Midara na Ao-chan wa Benkyou ga Dekinai
This show is only 12 mins long, but performing better than most regular shows.
Waki Azumi is hitting the exact spots in this show. Romance is the main driving force of the show but it's preforming better than expected. I can't drop this, she can be best girl too to be honest.
Nande Koko ni Sensei ga!?
So far this show is hitting the kink spots all over me.
This proved that Sumipe needs more teacher roles, less student roles.. I think we are getting Goto Yuko's character next week, can't wait to see if her eroge skills are still golden.
One Punch Man 2
So far so good. That's all I'm going to say here.
Shoumetsu Toshi
This show is actually confusing me. I really have zero idea which direction they are going to take with this storyline. But I will see next week and decide if I want to part ways with this one.
Strike Witches 501 Butai Hasshin Shimasu!
The comedy is there. they are pretty might magnifying the comedy antics back in Strike Witches.
I will enjoy every yuri and comedy this show gives me.
#Pantless… I mean #StrikeWitches2020
So that's it for me this week. This Sunday will be the day I pick the shows I will be continuing and shows I will be dropping.
Things are looking rather grim for certain shows, overall, this season actually looks pretty chill, nothing to really be excited about.
Do leave a like and commnt on the shows you guys can recommend me for the season.
I will see you guys soon for my next post!