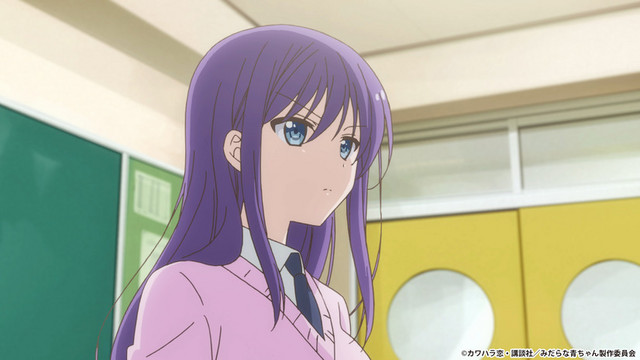 Hi hi, The break felt great. The response from The JCS post was pretty massive and positive. I am overwhelmed.
I know I am very late into writing this post, but the challenge and JCS did push my schedule so far back that it's like doing last minute homework.
But back to topic, Spring has finally arrived. I am going to be honest, the list doesn't look all that promising. I have thrown in the "play safe" card and only picked up a handful of shows.
Despite strong showings of certain sequels, I don't think it's enough to carry the whole list up.
Without further ado, let's get the list down.
Midara na Ao-chan wa Benkyou ga Dekinai
I gotta say, the PV looked promising. The character designs looks on-point, the animation quality is very upscaled, Silver Link is doing a good job so far. Waki Azumi is going to do an excellent job for this, I really can't wait.
I have watched the first episode but I'm leaving that for my first impression post next week.
Isekai Quartet
This is too good. All the isekai all gathered like Super Smash Bros Ultimate.
This will be great.
Strike Witches 501 Butai Hasshin Shimasu!
This show is just a spinoff from the original Strike Witches. We still don't have the ETA of the next actual Strike Witches, but I'm willing to wait. They cannot just end the series like that when they finally turned the tide.
I can't wait for them to end the war for real. 2020 here we come…
Joshikausei
For some reason, this show is giving out a lot of Shoujo vibes. I'm going to go with that feel and watch this show.
Hopefully it doesn't disappoint.
Boku-tachi wa Benkyou ga Dekinai
Relatable title. One of the reasons why I picked it up.
The PV looks like it's going to be a circus but who cares. I'm all in for the circus.
Konoyo no Hate de Koi o Utau Shoujo YU-NO
I have been checking out the VN for quite a decent while. I am actually hyped for this. Feel has been making pretty decent VN adaptations, so I'm not really all that worried.
One Punch Man 2
It was announced for 2020, but got pushed forward. J.C.Staff initially said 2020 so I'm actually thinking that they are struggling to keep up in terms of quality to match with Madhouse.
I'm going to keep my expectations a little lower on this one. But still confident that it would be a great show.
So that's it, yeap, for real.
The list for Spring really troubles me, I only picked up 7 shows. I will try to wait till mid season when there are shows to pick up.
I will try to push out the wrapup post tomorrow, if not, sometime during the weekdays. First impression post will be next weekend.
I will see you guys then!