Hi! Finally back home and ready to write a good one.
If you missed any of my previous posts, you can click here!
So today is going to be a wonderful day to talk about the challenge. I get to switch places with a character! FINALLY I GET TO SWITCH PLACESSSSS.
A Shoujo Character I Want To Switch Places With: Usui Takumi (Kaichou wa Maid-Sama)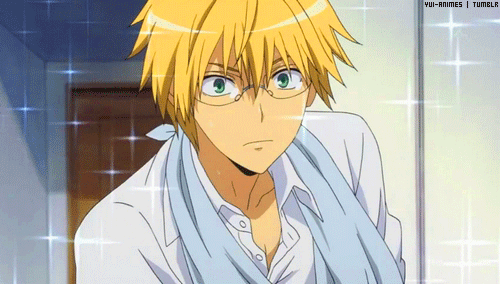 Why? I really love Misaki a lot. Like A LOT.
Kaichou wa Maid-sama was one of those rare Shoujo shows that I enjoyed no matter how many times I watched it.
Misaki is also one of the major reasons why Tsundere never gets old and will always be lovable.
Another thing is I really look up to Takumi, he's like my role model in terms of romance.
I should probably rewatch and reread to find back my romanticism.
So that's it from me today! Ah what a dream. I want to live in such a dream…
I may or may not write something tomorrow. If I'm not writing anything, it's coming on Saturday. Day 24 will be a day I will open your minds, because this show is so underrated!
I will see you guys then!