Hi hi! Back for more posts.
If you missed any of my previous posts, click here to read them!
So today we talk about a shoujo that shouldn't have ended. Well… this is a hard one. I kind of want every show to continue forever.
A Shoujo I Wish Was Continued: Soredemo Sekai Wa Utsukushii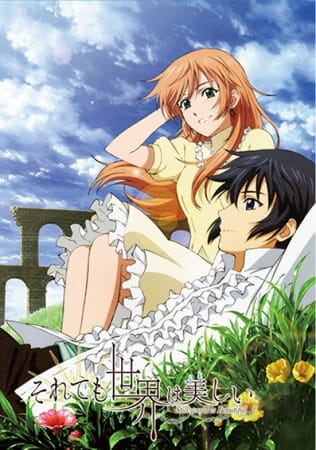 I know I know, I did mention that the ending was a great wrap up, BUT BUT BUT… I wish they scrap off that ending, since its an original ending for the anime, and move on with the manga plot. Be it a hiatus to rake up the source material to adapt for S2.
I have read the manga for quite a bit and it just gets sweeter and more dramatic. I really wish for more adaptation. It's too good to stop there.
Their romance just keeps blooming…
Honorable Mention: Kimi ni Todoke
For just one reason: For them to adapt their first kiss. Yes, THAT kiss.
Like literally they kiss and ends there. I would love to see that too. But I think we will have to see 5 seasons of KnT just to see that kiss scene.
Who cares? I'm down for a slow romance marathon. I might sleep halfway though.
So yeah, that's it for now. Day 20 will be a pretty ugh. I have a lot of annoying characters I wanna mention, but I can only pick one.
I will write that tomorrow so I will see you guys then!