Hi hi, back for another post despite the shitty work day.
If you missed any of my previous days, click here to read them!
Today we talk about best side character. I always love writing such posts because sometimes side characters deserve way more love than the protagonists.
I usually pick characters I relate to the most so this is no exception. I see a mirror on certain characters.
Best Side Character: Natsume Asako (Tonari no Kaibutsu-kun)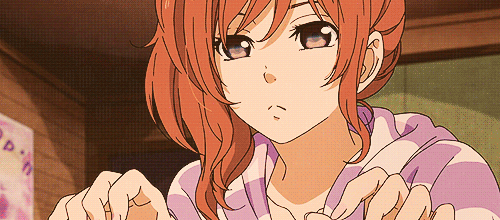 Well, I have always been in love with her since the debut in the manga and anime.
She's relatable to a certain extent. Unpopular with certain people irl, more popular online. But I am not as cute as her.
Her activites on PC and phone is so similar to me. Ah, I wish a girl like her exists irl, I will shower her with love.
I also want to add on something here…
Honorable Mention: Oshima Chizuru
Glasses, shy, constantly bullied and very introverted. Ah, another relatable one.
But the live action made her a whole lot cuter. My god, save me.
So yeah, that's it for me today. Picking 1 girl is just hard for me.
Day 11 is going to be interesting again. A shoujo that made me cry. I probably cried because of how romantic it was.
I will see if I can squeeze a post tomorrow. If not, a double post on Saturday.