Hi hi, time flies and I have done this for a week! I'm enjoying this post spree so far.
If you missed any of my previous days, click here to read them!
So today we talk about the cutest Shoujo couple. This is another hard one since all the couples I encountered so far are all equally cute… But I guess I can only pick one.
If I were to only pick one…
Cutest Shoujo Couple: Ayuzawa Misaki X Usui Takumi (Kaichou wa Maid-sama)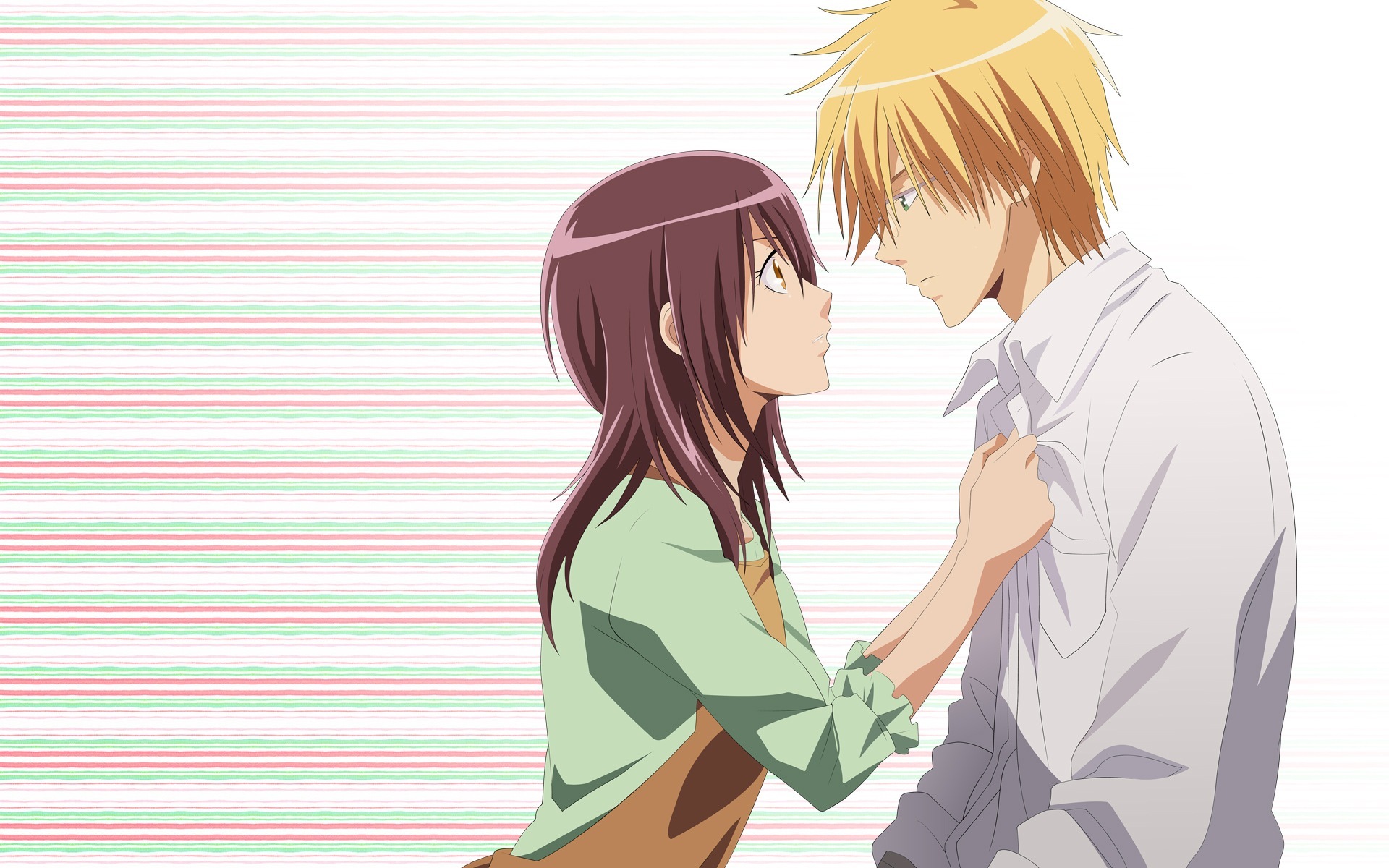 You really have to admit, their chemistry is in a totally another level. This couple also gave me a drive to go on a romance route. I really don't mind if a girl like Misaki exists in my workplace, Tsunderes are known to be easy to handle.
Another plus point about the couple is that they managed to get married in the end, making this couple a concrete one. I wish more shoujo mangas can end like this more often, even though it may get kind of cliche over time.
A wedding ending is always the best ending.
Nike and Livius is also another great couple, but I am not exactly a big fan of the generation gap. It's no longer an age gap, but a literal generation. Romance emphasis is pretty on-point so far and hopefully it stays that way.
Nanami and Tomoe is probably 3rd in my list, but the emphasis on their romance didn't actually show till pretty darn late into the series. They had a great ending, but I wish they embraced their feelings way earlier.
So that's it from me for Day 7. I guess my couple pick may look a little bit generic, but the impression they gave to me last an eternity.
Day 8 is going to be rather easy. A lot of people know about this couple so it's going to be an eye-opener. I don't know if I can finish the post by tomorrow, but if not, Wednesday.
I hope you enjoy the series so far, and have a good day.