I'm back! Feels good to take a week break to refresh myself. With all the Chinese New Year red packets coming in, I feel extremely refreshed!
So I decided to push a new post concept from this season onwards, mid season thoughts.
So without further ado, let's get this post rolling.
3D Kanojo 2
So far so good, especially the Yuto X Sumie pairing just warms my heart. The previous few episodes hit a new low for me. It was slow, it was stagnant, nothing is happening. But after Yuto and Sumie finally got together, things starts to spice up again.
I can finally say that I love this show again, like I did in S1.
5-Toubun no Hanayome
Another show I love this season, and I never liked a headphone girl so much I dyed the same hair color as her.
So far the story is progressing smoothly, all the intro of the girls are done, so we need now is just actual romance progression, which I feel they will just pull off a bad one with the episode count they have left. So far Miku shows a lot of promise as the most developed character in the show so far, but I wish the other girls can get a fair sharCirclet Princesse as Miku's development is still going smoothly even during intro of the other girls.
To be honest, this show needs 2 cours to show its full potential, the current set up is still very slow pacing.
Circlet Princess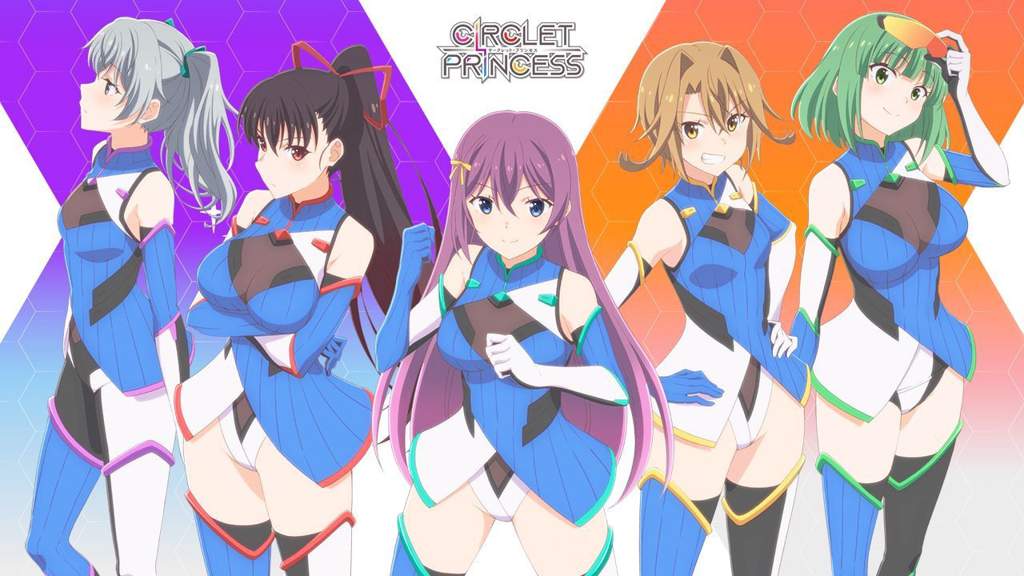 This show is progressing well for a game adaptation. I like it surprisingly.
The pacing is pretty fast and I think that's how they keep me entertained. Vegeta's voice actor voicing a bishoujo is probably the best thing I have ever seen so far.
I can really say I love this show so far, as long as they don't deviate from the formula too much.
Date A Live III
I'm really accustomized to the character design, I don't hate it anymore.
Story so far is progressing pretty well, and this arc is awkwardly long for some reason. The pacing isn't slow, but I guess the story writing didn't omit any details, leading to the long plot.
But my feelings for this season is rather neutral, don't love,or hate, just mixed feelings. Still waiting for Kurumi by the way.
Domestic na Kanojo
The teacher is a slut, straight up from the red light district.
I am actually intrigued with the concept, but I am rather disappointed with the messy drama it delivers. I wish there is actual developments than just showing how slutty Hina actually is.
Hating the show but not gonna drop it. I wanna see how dirty Hina can get.
Endro!
Another lovely show for me.
This week is just straight up politics and embracing the Yuri so much that the princess is willing to rewrite the constitution. It's too good. My stress reliever never fails to delivers. Anime need more shows like these, zero frills, just thrills.
Girly Air Force
The story is progressing decent so far, Gripen is still 2nd best and Minhua can be first anytime she likes. Eagle is just straight up irritating and the newest girl is so cynical.
This show is turning out to be better than I actually thought it would be. But yeah, Strike Witches, Kancolle, Arpeggio, Girls und Panzer and Girly Air Force crossover when. I think we need a Smash Bros game for all of those series, would be epic.
Kaguya-sama wa Kokurasetai: Tensai-tachi no Renai Zunousen
Kaguya's eyes is probably the best thing I have ever seen so far. Crimson red eyes are just attractive.
I used to be fine with the narration, but now I do find the narration to be very distracting, disruptive and lethargic. Like can this man put more energy in reading his lines. But yeah, I am now hating the narration.
But the show is too good to miss, I really want to see who will chicken out in this epic game of chicken.
Mahou Shoujo Tokushusen Asuka
I like the darkness of the show. It's great.
Things are developing well, loving the concept, not as dark as the ones in the past, but I like it. I really can't wait for more of this. More combat and blood.
Pastel Memories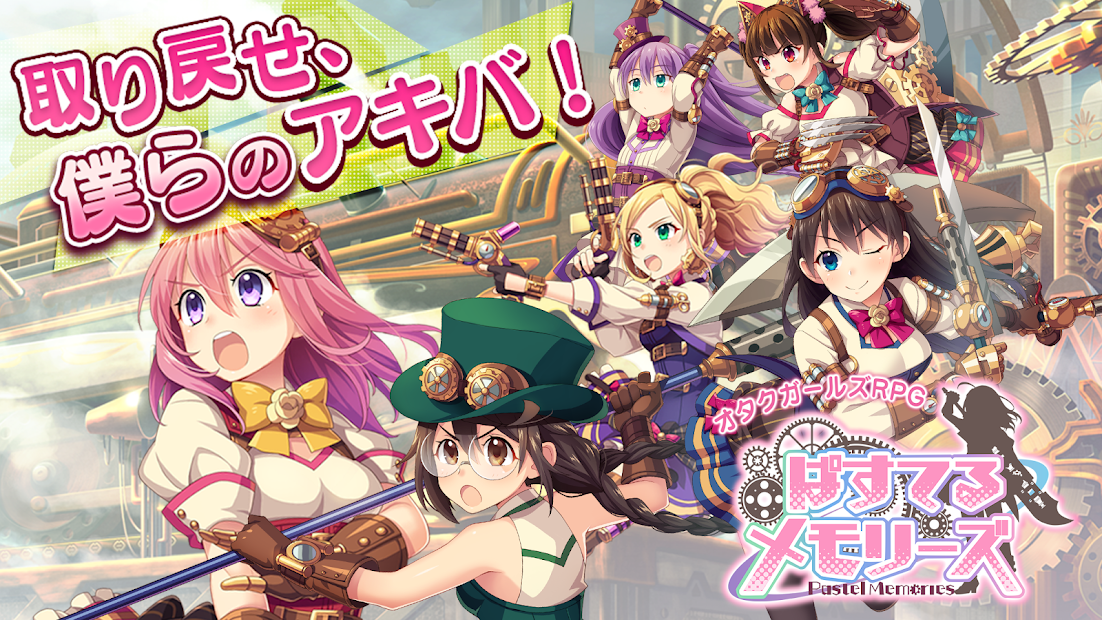 This one is slowly going down the drain.
It starts off strong, but things aren't as great as it seems after last week. The formula is getting lethargic and stagnant. I wish they can pull off something better in the coming weeks.
Tate no Yuusha no Nariagari
This one is great, straight up relatable and makes me wanna destroy my room.
The execution so far has been impeccable. Raphtalia has been a wonderful addition to the duo and just making things a lot more pleasant than it should be. It's a 2 cour show so I will slowly indulge in this
Ueno-san wa Bukiyou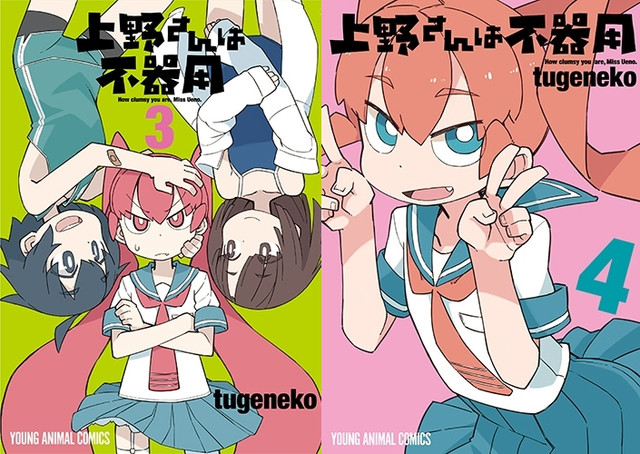 This show is slowly degenerate my brain.
The main characters are all equally mental challenged and I really question if this show is trying to be ironic, or trying too hard to be funny.
Virtual-san wa Miteiru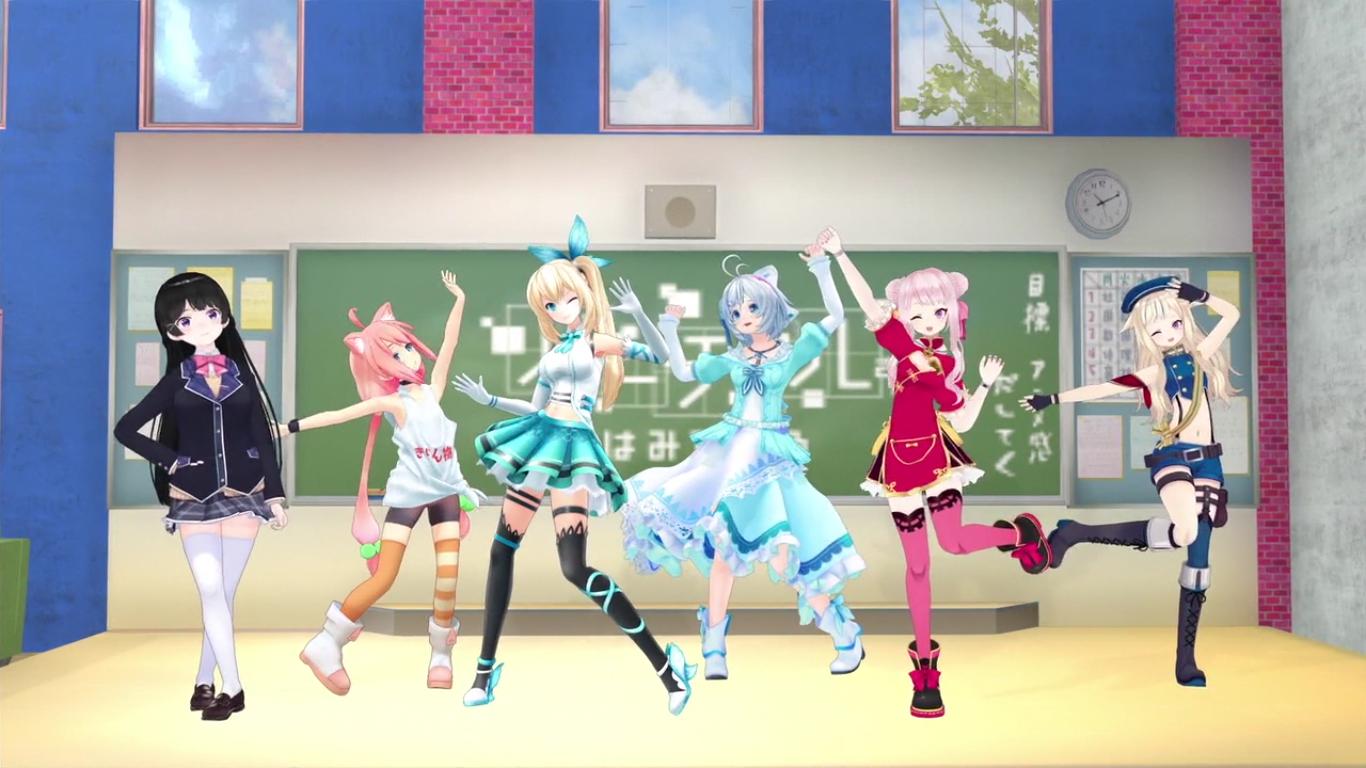 I think this show is giving publicity to Unity (the game engine that made this thing entirely possible), since Epic is gaining a pretty big amount of the market after Fortnite happened and also changes in their licensing fees.
Well, VRchat is made using Unity anyway, so I think they are just creating private lobbies to make this entire production possible
I am digressing here. The skits may be rather repetitive, but still entertaining to watch.
Watashi ni Tenshi ga Maiorita!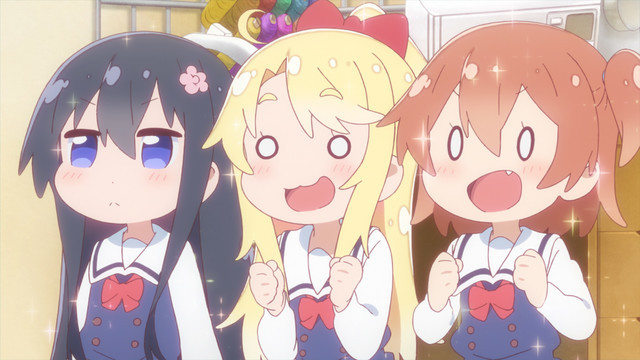 I'm surprised FBI haven't even launch an investigation on her.
This show is also another stress reliever. I love the premise, it's simple, it's sweet, and very FBI.
Sword Art Online: Alicization
The story is slowwwwww. It's very A-1 of them to milk this one hard.
But combat are all entertaining, I will give them that.
Tensei Shitara Slime Datta Ken
The story had a very slow buildup, but now it's pretty much keeping things consistent and I love it.
Toaru Majutsu no Index III
So far the 2nd half is just straight up messy. The arc jumping is way too drastic. I find myself sitting down like watching a new show every arc and this is not a good feeling?
There is no combo, it just breaks every arc and it felt weird.
That's it for this hell of a post. I included the shows from the previous season to give a bit of thoughts since the time gap between writing first impression to review is just too long.
The next time I'm writing seasonal stuff will be the end of the season. I don't think I will be picking up anything else or dropping anything in the list.
So yeah, I will see you guys soon when I figure out what to write for my 800th post special.