Hey hey, Christmas is over once again, and now we are officially marching into 2019 no matter we like it or not.
Anime music this year has been pretty great, so it's going to be hard to pick. Same as the previous post. I will be picking 5, no ranking whatsoever.
5. Harukana Receive (Rasmus Faber)
I have been a fan of his music for quite awhile. His music for this show is pretty well done too. It really reflects the heat of summer and youth. I would love to hear his music again. The OP and ED were great too. I couldn't stop looping because it's always hot in my place, so the music fits my place so much, the summer feels.
4. Beatless (Narasaki)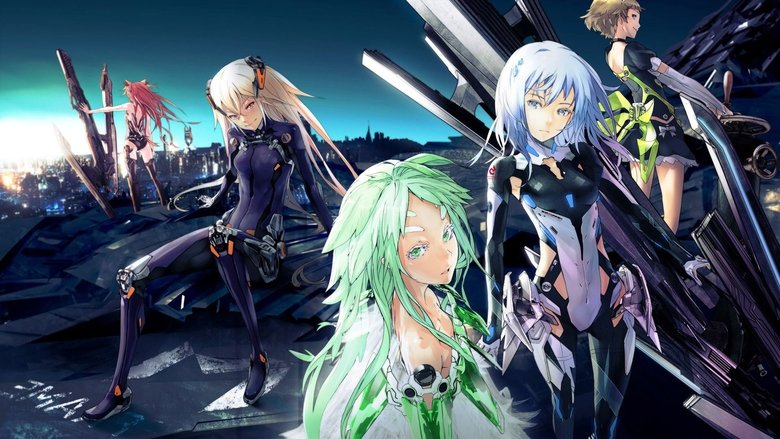 His music has a similar style to Iwasaki Taku's. I really love it. The EDM-esque BGMs did made me stay for the show to be honest, otherwise, I would have really dropped this show ages ago. The OP and ED were amazing too,
GARNiDELiA did it again
3. Cardcaptor Sakura: Clear Card-hen (Negishi Takayuki)
This one is pretty much because of nostalgia and Sakamoto Maaya's OP was also great. Same composer as the original series was a great choice, I loved it.
2. Darling in the Franxx (Tachibana Asami)
Absolutely in love with this one. The OP itself already got me hooked. The mystery in the tunes really helped keeping me entertained during the slow parts of the show. I cannot stop looping the OST.
KISS OF DEATH~~~~!
Sword Art Online: Alicization (Kajiura Yuki)
Kajiura Yuki is composing, nothing will go wrong. LiSA's opening is also probably one of the most powerful songs of 2018. The BGMs really did an excellent job of building up to an intense scene.
Honorable Mentions
Violet Evergarden: Probably one of the best OSTs of 2018, but I really cannot feel the ED, and the OP took me quite awhile to get used to. And also, out of the cour, they didn't play the OP or ED a lot, like Re:Zero. It's a waste.
High School DxD HERO – After Passione took over from TNK, everything got revamped, and it has seriously improved.
Mahou Shoujo Site – Great soundtrack, but ED wasn't really hitting for me.
Yagate Kimi ni Naru – OP is wonderful, ED was catchy, but BGMs felt lacking.
Satsuriku no Tenshi – Okay OP, nicely composed ED, BGMs felt very powerful, but I think it could have been better.
So yeah, that's it for me today. More posts are in the pipeline till 2019 hits. Fall Wrapup, and Winter PTWs will only be out by 2019 the earliest. Been busy with IRL stuff.
Hopefully I can push a post out by Friday. See you then!