So yeah, it's getting hot here, even though it's always summer where I live. Definitely not going to the beach under this weather.
So… let's get this long post done.
Grand Blue
Eps: 2
Yeap, I just picked up the show. Takamatsu Shinji as director, series composer, how could I miss this show?
To be honest, I was expecting a lot of diving in this show, but I was very… VERY wrong.
First ep shenanigans really give off a School Rumble feel. Things going off places and comedy all over the place, this is why I really love this director, he knows how to make the abnormal look normal. Second ep finally gets the diving part started, but the power of youth made things extremely wrong and well, hilarious beyond my threshold. This show will potentially be my AOTS.
Character designs are great, I love it, the amount of facial expressions deviations is just too much for me. Laughing 15mins straight per ep is killing my lungs.
Music is erm… amazing. The OP really reflects on youth and the ED is just making me judge the males. BGMs were decent.
Voice cast list is great, Uchida Maaya and Anzai Chika switched roles from Takunomi, now Maaya is the elder sister and the siscon. Uchida Yuma did his job with his versatility that not many males are able to pull off. The rest of the list is pretty much spot-on.
8/10
Harukana Receive
Eps: 3
So… Suegara Rie is in this show too. I really like how things goes with the show, with the thiccness of the plot.
Facial expressions are getting more and more cute each ep and this new sister combo is great. Thing are getting incredibly hot in this show… I'm sweaty hard after every episode. Can't wait for more ass slap… I mean episodes.
OP and ED finally made an appearance, and I like them.
8/10
Isekai Maou to Shoukan Shoujo no Dorei Majutsu
Eps: 3
This is officially my High School DxD replacement for this season. But the uncensored versions have been rather disappointing, there are pretty much the same as the censored versions. But the show is progressing rather nicely so I can't wait to see how things will go.
8/10
Island
Eps: 3
So Rinne has kind-of got over the fact that the stupid syndrome that she doesn't have. Now we see how dirty can Karen go, oh boy… things are always getting spicy in this show.
7/10
Kyoto Teramachi Sanjou no Holmes
Eps: 2
Looking at the manga then looking at the anime… They look like totally different people. But still, story is rather slow to develop and I think things will stay stagnant for quite awhile, so watching this show with patience is key. I don't think this show will be a flop, it has potential, unless it can find a way to screw itself over then… yeah…
7/10
One Room S2
Hmm… Things are rather slow this season for some reason, but who cares? It's here to satisfy my single needs.
Shichisei no Subaru
Eps: 3
The intro may have interest me a lot, but 3 eps in and we still got nothing. It's pretty flatline and making us play the waiting game for that climax to have any slight idea on how the hell she got stuck in the game when she's already buried. I NEED MORE PLOT TWISTS
7/10
Hyakuren no Haou to Seiyaku no Valkyria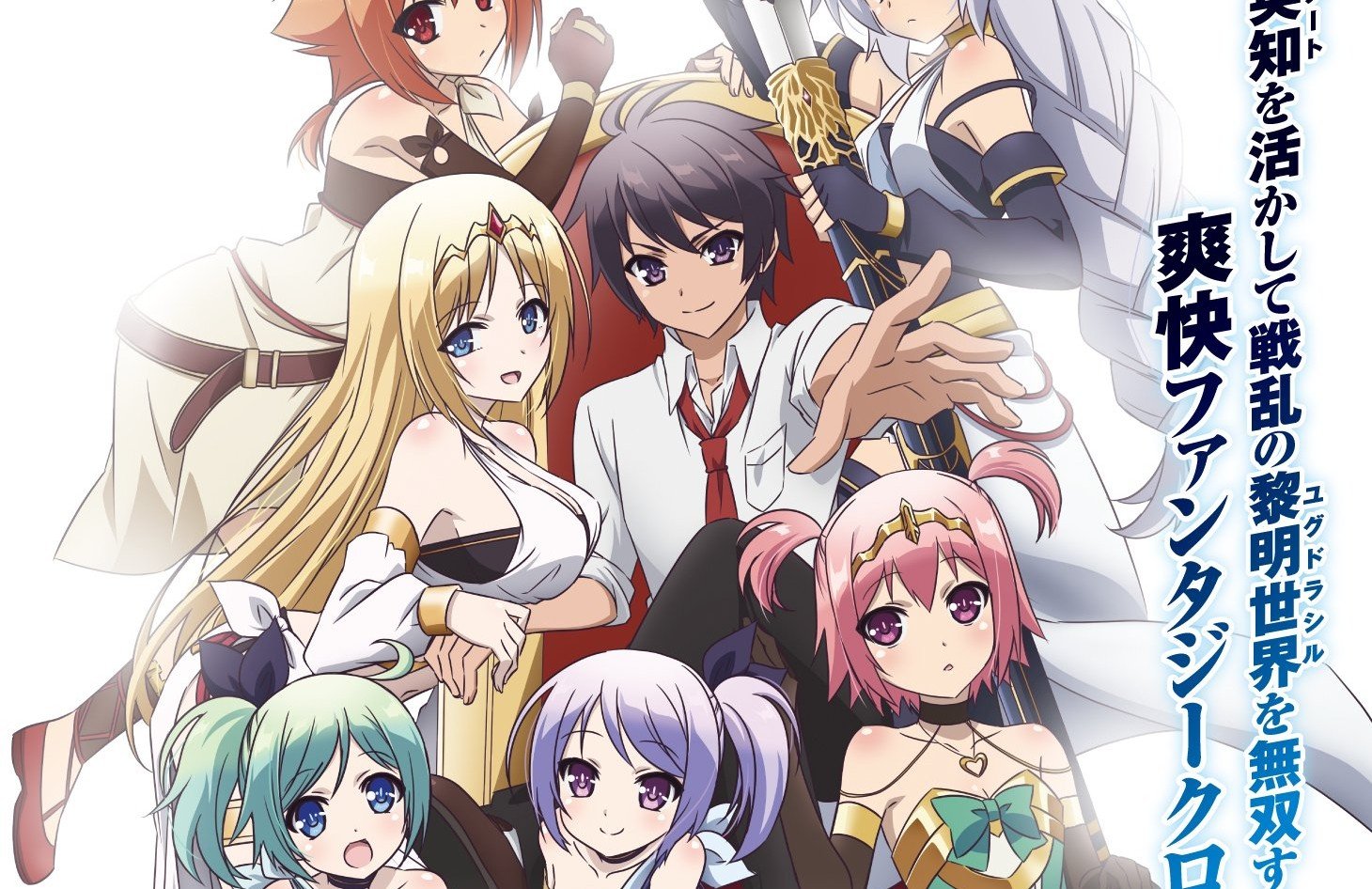 Eps: 3
Oh look, Petit Milady is now part of the harem.
The story is starting to slow down, and we are 3 eps in but still no context. I wonder when will they finally tell us how this story started. Suegara Rie's voice is so therapeutic as usual. I doubt I will drop this one.
Sunoharasou no Kanrinin-san
Eps: 3
So far the slice-of-life story telling is doing a great job and I love every moment of the show. This show does need more romance to spice things up otherwise the relationship and interactions between the characters will get stagnant and things will get rather bland. But I think for a 4-koma adaptation, it's good enough, better than adapting in a fashion where every ep has many short stories to tell, at least there is some continuation.
8/10
Ongaku Shoujo
Eps: 3
I think this will not live up to the OVA expectations, so far things are very slow and the original duo's personality has changed to make room for the new girl to be main character. This is actually a bad move, especially for those who watched the OVA, expecting Haru and Eri to be main characters.
The reason why I want to watch Ongaku Shoujo is because of how hilarious and lively the OVA was, but dropping this show is definitely in the works. We'll see how things goes next week.
6.5/10
Satsuriku no Tenshi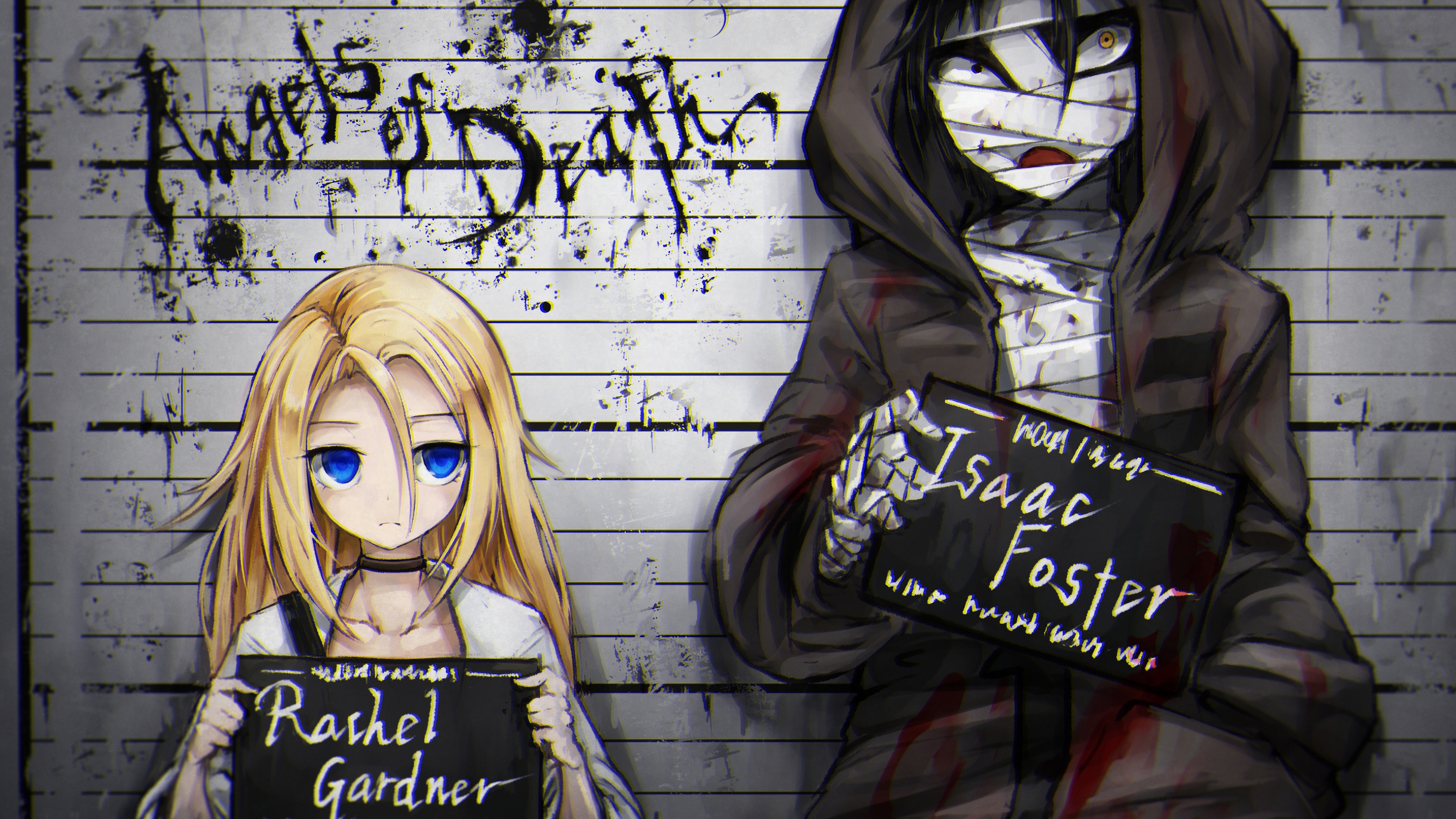 Eps: 3
So far so good, I like the dark tone of the show. This show is going down the right direction. Music is decent. Rachel will get me arrested. I really am curious about how this show will end.
But first, is this show lowkey Game of Thrones? A person will die in like nearly every ep.
8/10
Yuragi-sou no Yuuna-san
Eps: 2
So far this show is pretty much my alternative to Isekai Maou, I love the storyline so far, the integration of the comedy is pretty above average, not as great as Grand Blue but good enough to entertain me. The cast list are great too, but Ogura Yui been getting the weird or lower tone voice roles this season, that's fresh.
8/10
So far this season is all about nostalgia for me, but the flaws of some shows are starting to show.
Next week will pretty much be a verdict post on which shows to drop, which to stay. I'm open to more shows to be honest, since most of my shows are in the weekends.
See you all next week.