Hello Hello.
Firstly I want to apologise.
I was supposed to write this one yesterday, but things went a pretty dark turn for me, so I didn't had the mood to write.
But better late than never. Will be spamming posts for a few days, backlogs are coming.
Let's get this post started.
Beatless
Eps: 4
To be honest, Diomedea nailed the damn character designs right, I love it. Storywise this week is pretty much on the flatline, probably building up for the next big thing. Well, we have 2 cours, so they can actually take their time, but hopefully not as slow as Sakurada Reset. Music is great as usual, addictive.
7/10
Cardcaptor Sakura: Clear Card-hen
Eps: 5
Same old, nothing much to write about, but still loving the show massively. I love this season's Tomoyo, she's investing a lot in the home video business.
8/10
Citrus
Eps: 5
Now that I think about it, it does feel like Netsuzou Trap but without the boyfriends. The show is progressing well, the awkward voice actress still taking it's time to sink in. Storyline wise, it's great, romance starting to bloom.
Dagashi Kashi 2
Eps: 4
Diabetic as usual, but still not feeling Hotaru's eyes and 15min format.
7/10
Darling in the Franxx
Eps: 4
I like how they openly say Darling, and stuff, making things excessively cheesy. But I still love it.
7/10
Death March kara Hajimaru Isekai Kyousoukyoku
Eps: 4
I. Am. Done. I'm dropping this, the voice actor turned me off, storyline feels incredibly shallow, horrible pacing. I'm done. I AM SO DONE. This will be the last impression for this show.
Fate/Extra Last Encore
Eps: 2
Shaft is butchering this, at the moment, from what I see. The hype expected too much from Shaft. I will watch one more episode.
6/10
Karakai Jouzu no Takagi-san
Eps: 5
Very teasey, much fun, so cheese.
8/10
Koi wa Ameagari no You ni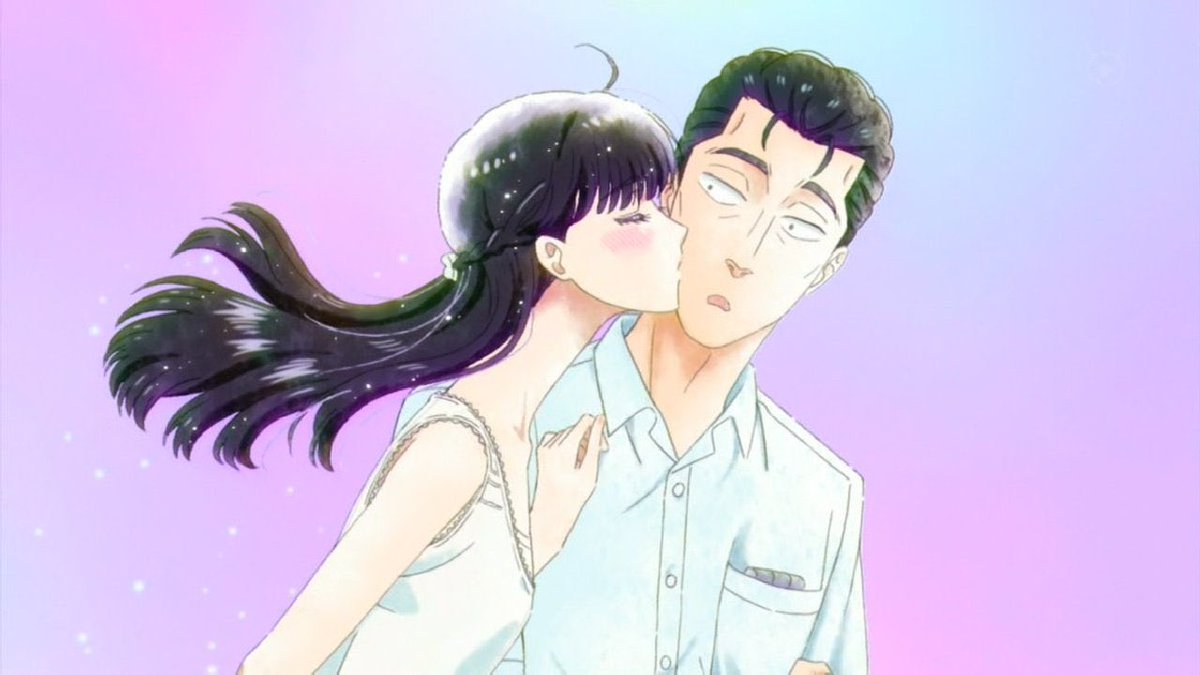 Eps: 4
Still waiting for the rain to stop. The romance felt weird, because it's a unique pairing. But I still love this show.
8/10
Pop Team Epic
Eps: 5
This week's voice actors and actresses, is great. And more memes, can't wait for more.
8/10
Ramen Daisuki Koizumi-san
Eps: 5
It's great. Pretty much a documentary about ramen. I'm hungry, oh look its lunchtime brb.
7/10
Slow Start
Eps: 5
Living up to its name. It's really damn slow.
7/10
Takunomi.
Eps: 4
I love this show. Alcohol glorified into a documentary anime. Anime can be educational guys.
8/10
Violet Evergarden
Eps: 4
There was a saying: "An episode without Cattleya is a shit episode."
Cattleya is only there for like 2 mins, so its pretty much shit. But jokes aside, story depth is already pretty serious at this point and I can safely say that I'm going to push my expectations higher than usual for this show.
8.5/10
Yuru Camp△
Eps: 5
This show is making me more and more lazy as we speak. Great show, need more laziness.
8/10
Ok this wraps up for the week. Next week will be the last weekly impressions post.
Posts will be coming out as long as I can complete them, I cannot confirm ETAs at the moment, because with the Chinese New Year is just around the corner, so I might not be able to commit daily posts, but I will try to be as active as I can. Thank you guys in advance for the patience because of my badly timed break.
Streams will still be on as usual, unless stated otherwise. Join my Discord if you want to be informed whenever I stream!
Meanwhile, if you are new and enjoy reading my content, follow this blog, Twitter and Twitch! I do gaming livestreams too. I have 2 Twitter accounts by the way, but it's up to you if you want to follow both.
I'm currently fundraising for my blog fees so if you want to support me, you can donate at the top right of this post. Or hit up the affiliate links, it also supports the site. If you want to support my Twitch livestreams, hit up my Amazon wishlist and gift me a mic, I will worship you.
I also have a Patreon if you want to support me.