Hello, took a weekend off and now back to writing.
This will not be my last post because Fate/Extra just started only a few days ago so I decided to extend this weekly long scroll post for another 2 weeks.
So yeah, let's kick things off.
Beatless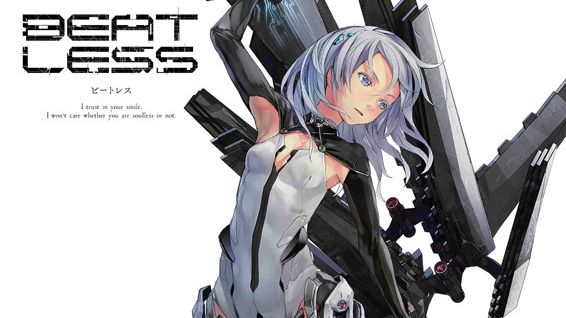 Eps: 3
I'm starting to like the show. Diomedea is not really THAT great with the combat visuals, but they still did a pretty great job. The music pulling me in, the story is getting exciting and I'm realizing the concept of the show too. Looks like 2 cours of this won't be so bad after all. This week EP finally has some combat, and it does look promising.
8/10
Cardcaptor Sakura: Clear Card
Eps: 4
So we are going back to the old format with more romance, and more eye-candy visuals. Absolutely love it. Tange Sakura is pretty busy nowadays. I think I like this OP more than the old ones, and ED manages to hit the spot too.
7/10
Citrus
Eps: 4
Hmm, not sure about this one. Developments are slow and felt pretty bland. Since I'm already in episode 4 already, might as well just finish it. Its not THAT bad that it's worthy to be dropped.
7/10
Dagashi Kashii S2
Eps: 3
Saya still best girl. Still pretty diabetic, but not as diabetic as the first season. The music is pulling me into watching the show.
7/10
Darling in the Franxx
Eps: 3
So far so good. The combat scenes were really the highlights of the show. Won't be dropping this ever.
8/10
Death March kara Hajimaru Isekai Kyousoukyoku
Eps: 3
I am really turned off with Horie Shun's voice. A working class guy sounds like a wimpy high school kid, what is really wrong with the voice actors/actresses choices this season. The setting and concept maybe typical and predictable these days, but the execution is rather unique… I am really contemplating whether to drop it or just yolo it and finish it up.
7/10
Fate/Extra Last Encore
Eps: 1
I am not pleased with the character designs, but one thing they finally did is the reduction of headtilts or excessive backgrounds. It still feels Shaft-y, but the toning down of those scenes made the show more enjoyable. Combat scenes is so minimal that I will hold my judgement for now and wait.
8/10
Karakai Jouzu no Takagi-san
Eps: 4
Still funny. Romance is blooming. I am in love with this show. Can't wait for more. The teasing never stops getting me.
8/10
Koi wa Ameagari no You ni
Eps: 3
So far so god. The first confession happened, and now we wait for the romance to bloom. Can't wait for more. Great music, great voice casts, nothing to nitpick pretty much.
8/10
Pop Team Epic
Eps: 4
Memes, memes and more voice actors/actresses becoming memes.
8/10
Ramen Daisuki Koizumi-san
Eps: 4
Noodles, ramen… I'm waiting for the Tonkotsu ones.
8/10
Slow Start
Eps: 4
Still feels pretty slow. But I like it.
7/10
Takunomi.
Eps: 3
I need like 1hr eps. MORE ALCOHOL PLEASE
8/10
Violet Evergarden
Eps: 3
An episode without Cattleya IS A SHIT EPISODE
I kidding. So far so great. The OP is here, sounds incredible. Story is already pretty damn deep. Can't wait for more Cattleya.
Yeah, just Cattleya.
9/10
Yuru Camp△
Eps: 4
I wish this is Yolo Camp, where they do extreme challenges and then beating them the worst way possible.
But it's chill. Very chill. I like it.
8/10
This pretty much wraps up this pretty long post. Will be doing this for another 2 weeks.
Meanwhile, if you are new and enjoy reading my content, follow this blog, Twitter and Twitch! I do gaming livestreams too. I have 2 Twitter accounts by the way, but it's up to you if you want to follow both.
I'm currently fundraising for my blog fees so if you want to support me, you can donate at the top right of this post. Or hit up the affiliate links, it also supports the site. If you want to support my Twitch livestreams, hit up my Amazon wishlist and gift me a mic, I will worship you.