Hello, its time~
I actually missed out quite a few shows on my Plan-To-Watch post, so I'm sorry about that, this season is back on track with 15 shows in the bag.
This season starts off with quite a bang with shows like Sakura, Pop Team Epic, oh boi I love this season.
Let's get the post started.
Beatless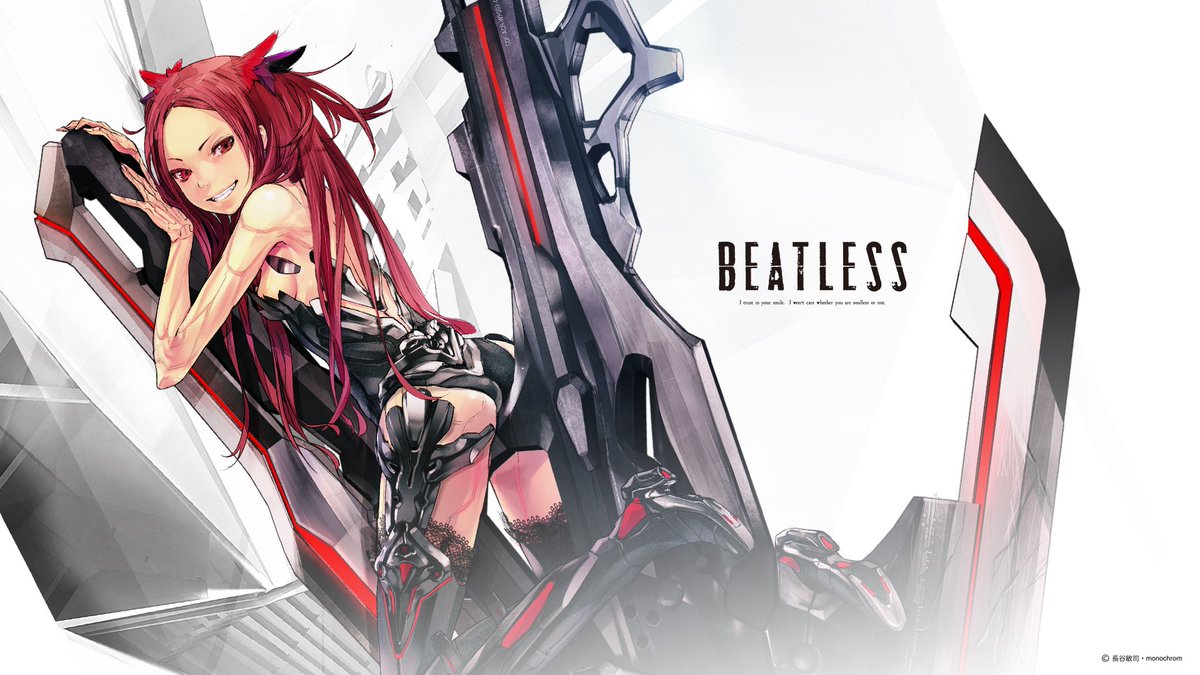 Eps watched: 1
This show already gives off Guilty Crown vibes. And looking at the character list/cast, it might WEIRDLY transform into a harem and hopefully, it doesn't turn generic. Music is fine, animations looks above average, expected from Diomedea.
7/10
Cardcaptor Sakura Clear Card-hen
Eps: 2
Hyped for a year, and it's finally here. 2 eps in and stuff is already going down. With Asaka Morio directing, Okawa Nanase writing the scripts, this show looks like nothing will go wrong. The new artwork made the show less nostalgic which is probably what Madhouse wanted, so that it can start afresh. Same cast as the previous series, another hype. Can't wait to see more.
8.5/10
Cardcaptor Sakura: Screen Protector-hen. Why? THE CLEAR CARDS LOOKED LIKE TEMPERED GLASS SCREEN PROTECTORS HAHAHA…ha…ok not funny, I move on.
Citrus
Eps: 2
Very acidic chemical. Proceed with caution. Wait, what? Wrong Citric? Oh yeah. Oops.
So far the yuri tone is pretty tamed, even tho a lot of kisses already. The show is decent so far but my only gripe is the cast. Taketatsu Ayana voicing a gyaru is not working for me, I am having some form of difficulty trying to feel character. Minami Tsuda is ok. Ueda Kana voicing a mother now, sounds weird, especially when I just watched Rin in HF a few weeks ago. I still love the show. Music is ok, animations are fine, character designs pretty on point.
8/10
Dagashi Kashi 2
Eps:1
Not a very fan as last season. TezukaPro screwed up Hotaru and only Hotaru's eyes, which was a signature of last season for me. 12mins format turned me off too. Kind of disappointing, might consider dropping. Music is great as usual.
6/10
Darling in the Franxx
Eps: 1
This show's artwork looked like Trigger's animation with A-1's paint. It's very contrasting, in fact so contrasting that it will take a whole lot of time to get used to. The colors are too vivid for goofy Trigger sequences. If compared this to LWA, I enjoy LWA's artwork more. Story kicked off already in 1 ep. Cast list looked great but disappointed that Tomatsu Haruka voicing another powerful character. Music is another great aspect. Hopefully this show will be as great as Gurren Lagann. MORE MORE MORE.
8/10
Death March kara Hajimaru Isekai Kyousoukyoku
So, a Log Horizon-SAO-Isekai show massive hybrid. I am not enjoying this, even though this show has quite a bit of realism added. OP MC, and harem looking cast will probably disappoint me. Will wait and see.
7/10
Karakai Jouzu no Takagi-san
Has a lot of potential. The only gripe is Takahashi Rie. I don't hate her, but I don't find her voice "fun" or "teasy" enough. Her voice still has that Emilia vibe that is not fitting Takagi's teasing nature. Kaji Yuki comes back to be MC and he's ok, better than voicing harems in 2014. Character designs were on point and the story amazes me with how many times I failed my predictions. It's great. Can't wait for more.
8/10
Koi wa Ameagari no You ni
Eps: 1
So far so good. Even though a little bit not approving of her crush on the manager, but the show managed to convince me to accept it. Cast list looks like a newbie list, but it's great so far. Character designs feels like a shoujo show, but its a seinen-demo show? Surprising. Music is great.
8/10
Popu Teemu Ehpeeku
Eps:2
PPK: Ebara Masashi (EP1 Run 1), Mitsuya Yuji (EP1 Run 2), Yuki Aoi (EP 2 Run1), Furukawa Toshio (EP2 Run2)
PPM: Otsuka Hochu (EP1 Run1), Hidaka Noriko (EP1 Run2), Taketatsu Ayana (EP2 Run1), Chiba Shigeru (EP2 Run2)
I am stoked for this show, and the potential it has to be best meme of 2018. Watching this show blind is a bad idea, as it's a constant chain of references and I only know like 40% so far. Animations look wonderful with some of very fluid movement moments. EP1 baited me hard with that typical slice-of-life OP. That random live-action skit in EP2 is just wonderful. 12mins is the real length but why 24 mins? Well, 2 runs of the "nearly" same ep, but with different VAs. I listed them above. Komatsu Mikako and Uesaka Sumire is planned to voice and I can't wait for them. Uesaka Sumire on probably the best OP this season. Best pair of VAs so far? I can't pick it, all of them were wonderful.
The only gripe is, not sure is it part of the production or it's an error on their part, BGMs tend to be louder than the VAs, making it quite hard to heard the dialogue.
9/10
Ramen Daisuki Koizumi-san
Eps: 2
Taketatsu Ayana with that voice can turn me off sometimes, remind me of Mayoi Neko Overrun, one of the reason why I hate the show. Koshimizu Ami could have done it better, if you ask me. Show is fine, I like ramen so I watch the show. Music is nice, the singing during an end of each chapter is nice touch up. Animation side it looks overproduced, quite a big waste of budget, even though I like the character designs and colors used.
7/10
Slow Start
Eps: 2
This show is so far so good. A-1 listened and do more slice-of-life shows. This time they compete with Kiniro Mosaic. Cast looks pretty nice. Music was ok. High school lolis looks like a jailable offense.
8/10
Takunomi.
Eps: 1
Beer shows, MUST WATCH. Cast looks nice, beer looks great. Nothing will go wrong.
8/10
Violet Evergarden
Eps: 1
I love it. Looks great so far. Visually and storywise. Ishikawa Yui voicing another lead role, means yay. Nothing much to write for the first ep, since we have 13 eps to go, we will see.
8/10
Yuru Camp△
Eps: 2
Yama no Susume feeling but way longer. It's great so far, very laidback. Music was ok. Character design is average.
8/10
So far Emiya-san ep1 is great, the food visuals is just… ah I want tempura now.
That's it for my first impressions, next one will come next week.
Meanwhile, if you are new and enjoy reading my content, follow this blog, Twitter and Twitch! I do gaming livestreams too. I'm currently fundraising for my blog fees so if you want to support me, you can donate at the top right of this post. Or hit up the affiliate links, it also supports the site. If you want to support my Twitch livestreams, hit up my Amazon wishlist and gift me a mic, I will worship you.