Hello.
Now that I looked at my schedule, I don't have much time, I'm trying to finished writing before 2018 and I have Cardcaptor Sakura, Zero no Tsukaima is my backlogs. Soon, Nanoha Reflections will be in my backlogs after this Thursday. So I decided to write it slightly early.
So what is the post about today? 17 anime OPs and EDs that were so lit I love them, and also 10 music artists I love for this year. I think I will start cramming a bit of content this time round.
As usual, no rankings whatsoever.
OPs and EDs
1. Hajimete no Gal
I kind of love the OP a lot, ED too. Afilia Saga is now Junjou no Afilia after quite a few member changes. Pretty much a fan of their music for quite awhile.
2. Yuuki Yuuna: Washio Sumi/Yuusha no Shou
There are 2 OPs for Washio Sumi alone and the 2nd one totally blew me away. Both in music and lyrics. EDs were equally great too. Yuusha no Shou OP sounds a lot better than Yuuki Yuuna's. ED were nice too. Bringing a tragic tone using the OP alone kind of scares me.
3. Honeyworks anime and movie
I have to put those shows in the list. They composed nice songs.
4. UQ Holder
Happy Material gets revived after over a decade, who isn't hyped??? This version is quite an instant favorite, as it sounds like how it was supposed to be, refreshing. ED was great too.
5. Two Car
Sphere singing the OP feels great again. I love it. ED was fine.
6. Aho Girl
The OP is just… unique. Angela making such an OP sound wonderful. ED was equally great too.
7. Battle Girl High School
The OP feels pretty nice. The harmony sounds great. ED needs a little bit of work, but the OP is good enough to bring some tragedy vibes.
8. Mahoujin Guruguru (2017)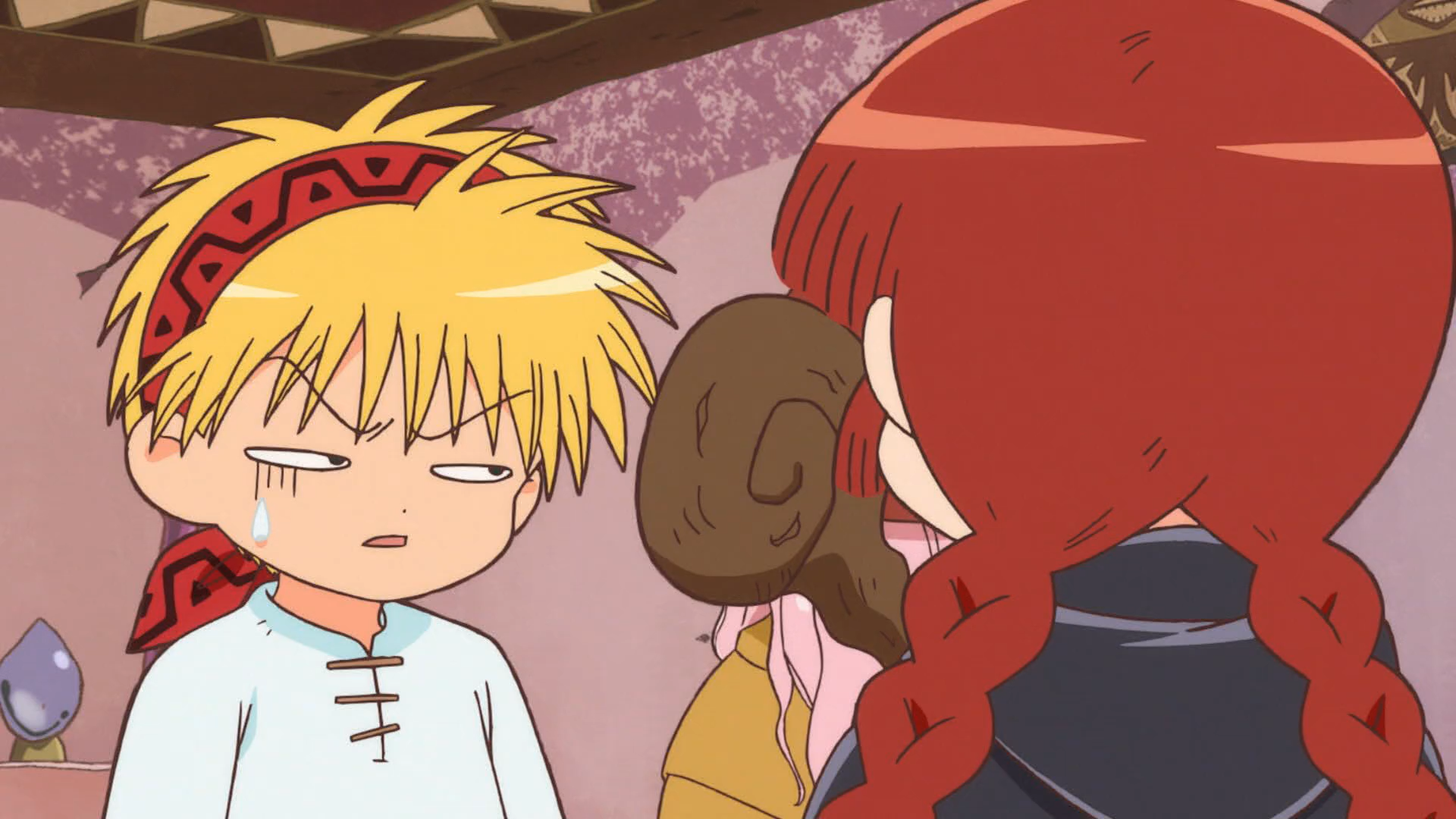 I liked OP1 and ED2. Even though its Bonjour Suzuki on ED1, Nakagawa Shoko clutched ED2 a whole lot better. Oresama on both OPs and I prefer OP1.
9. Imouto Sae Ireba Ii.
The OP and ED were both equally great, OP animations can be rather distracting at times, but they tried to keep a variety.
10. Eromanga-sensei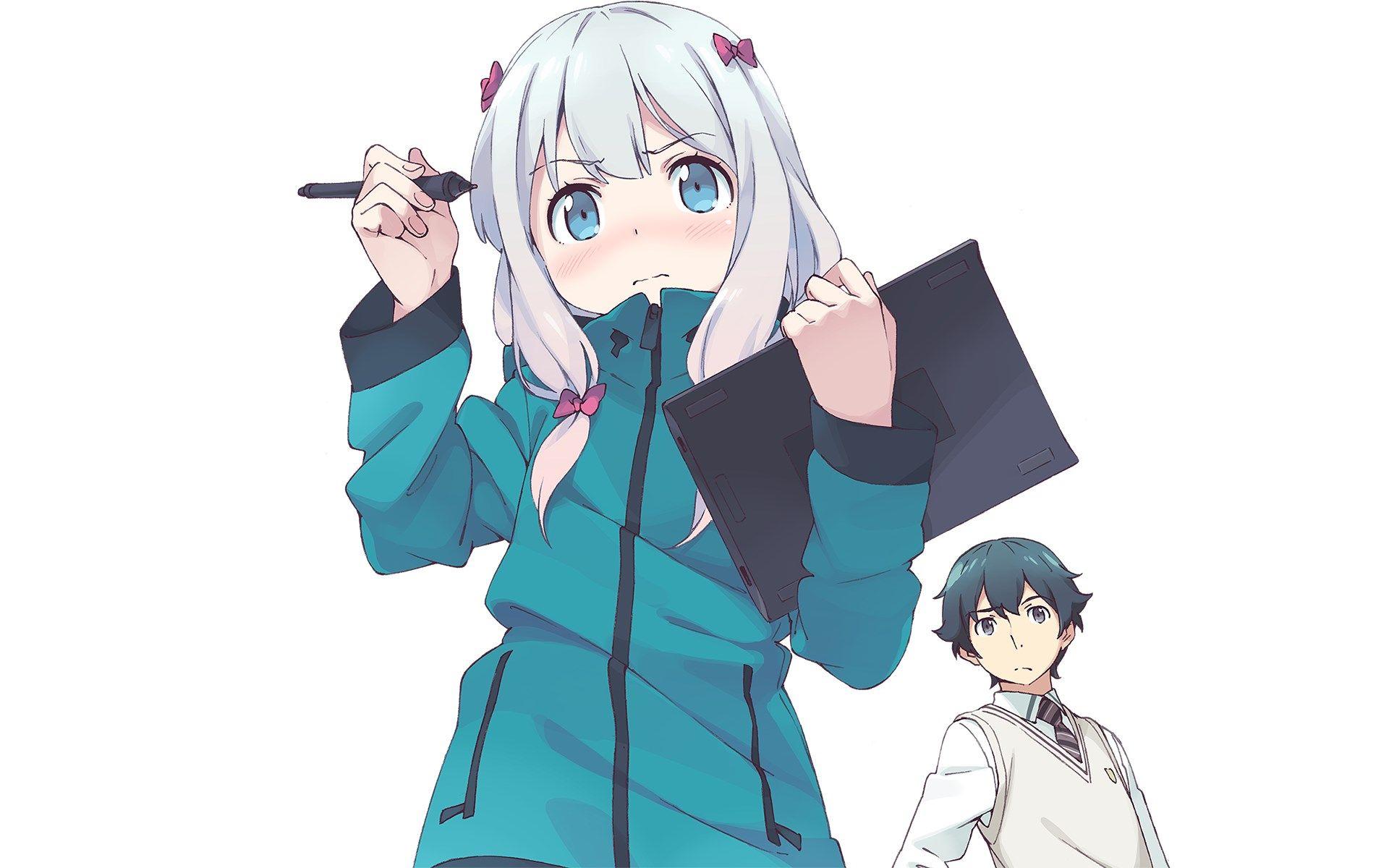 ClariS on the OP, I have to love it. No doubt.
11. Fukumenkei Noise
OP1 was weird at first, leading me to judging Hayami Saori's voice for singing. OP2 came and goddamn she sounds pretty awesome. ED was great too.
12. Sakurada Reset
Makino Yui on OP1 was great. OP2 came and managed to up a notch, it's just great. EDs was not bad too.
13. Tsuki ga Kirei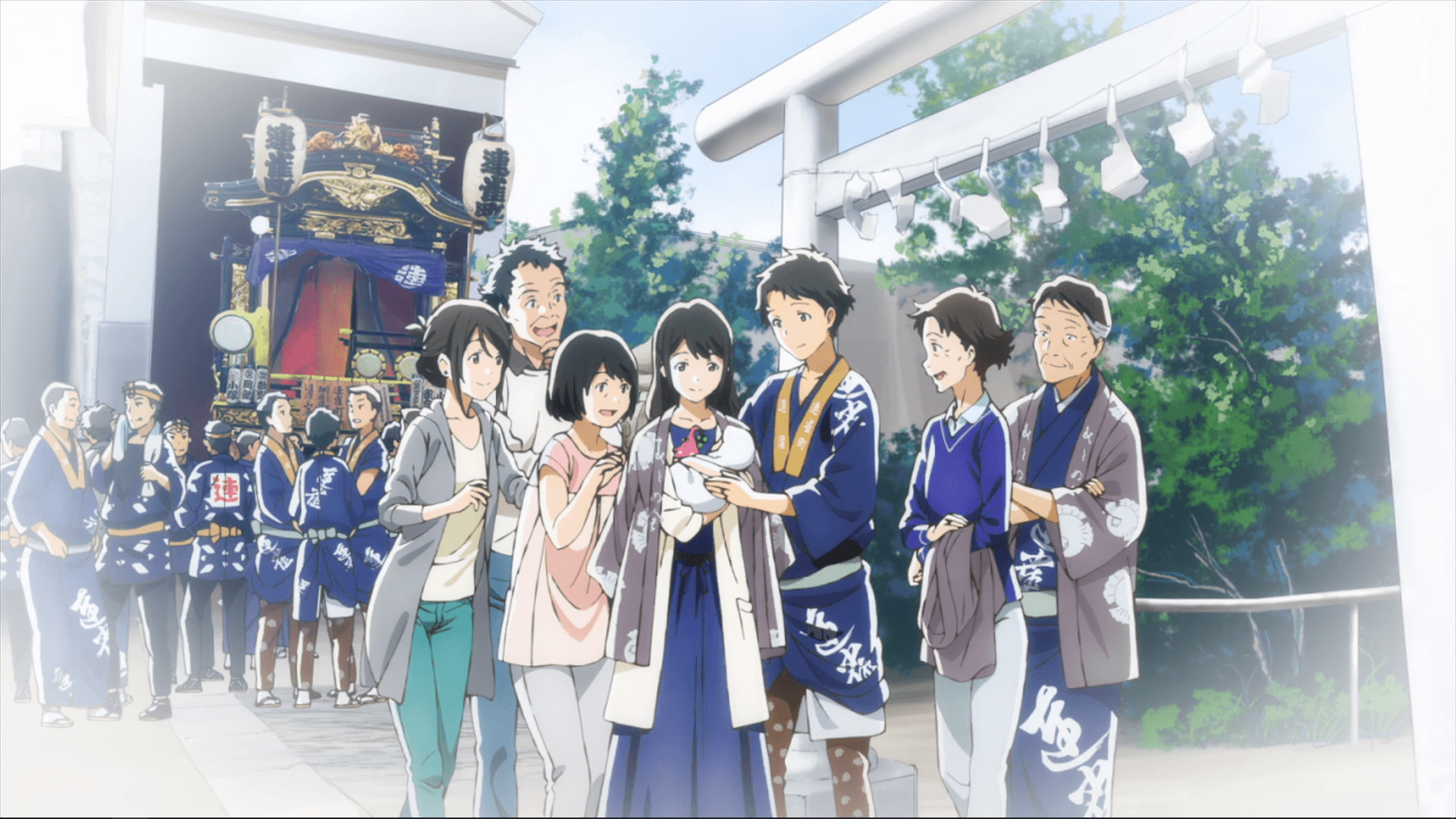 OP was incredible, ED was great, IN was romantic. This one is a good all rounder for this year.
14. Fuuka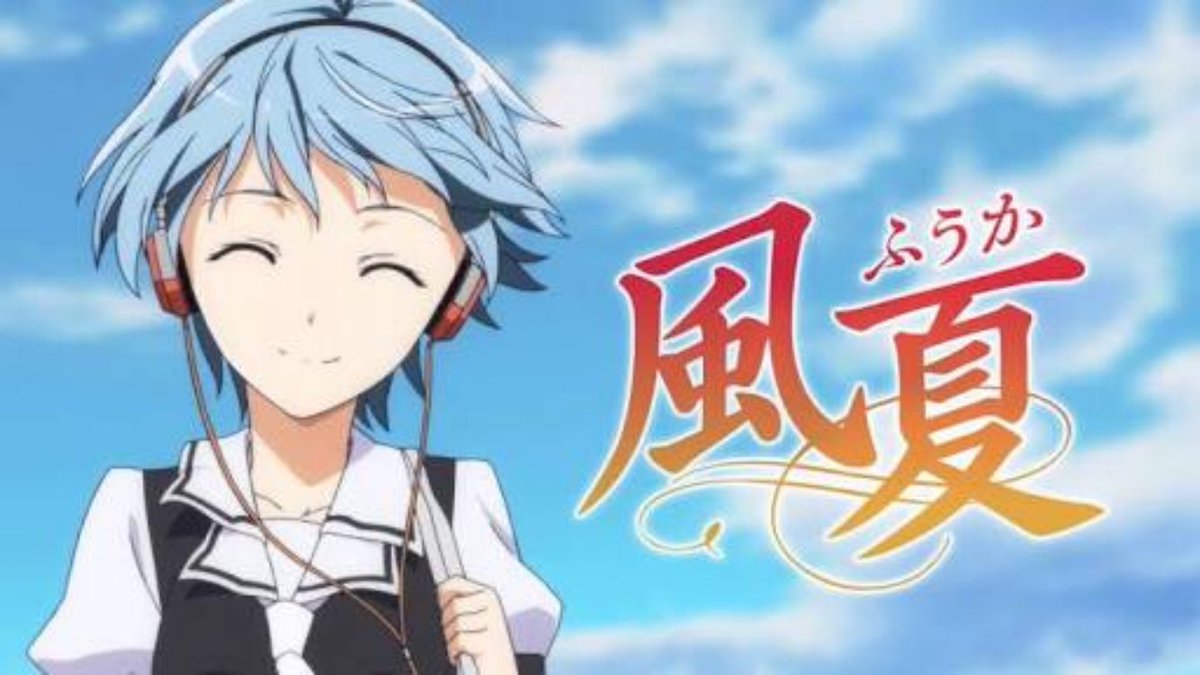 OP was great, Numakura Manami can sing incredibly well. The insert songs were nicely done too. ED needs a bit of work.
15. Gabriel Dropout
OP felt unique, ED was also unique. I like it.
16. Idol Jihen
Wait, this is in the list? Yeah, this one has a lot of incredible insert songs, character songs. And especially the ED was one of the best for me this year.
17. New Game!!
BABABAMMMMMMMMMM. OP never fails to cheer me up, ED never fails to tell me its the end of the episode.
Honorable Mentions:
Seiren, One Room, Netsuzou Trap, Isekai wa Smartphone to Tomo ni., Isekai Shoukudo, Demi-chan wa Kataritai, Konohana Kitan, Blend S, Busou Shoujo Machiavellianism, Clockwork Planet, Hinako Note, Renai Boukun, Rokudenashi Majutsu Koushi to Akashic Records, Kuzu no Honkai, Himouto Umaru-chan R, Kyoukai no Rinne S3, Kobayashi-san Chi no Maid Dragon.
One Room and Seiren only had 1 good ED, so they didn't make the cut. Shobitch and Zero kara Hajimeru Mahou no Sho had the weirdest OP I heard for years. Himouto's OP and ED doesn't feel as great as S1.
Artists
I will be listing non-seiyuu music artists who totally made great tunes this year.
1. May'n
She released quite a few singles this year, most notably One in a Billion collab with Wake Up Girls. She released an album with her solo version of it and it sounds pretty great. Her next single is confirmed in Feb 2018.
2. fripSide
Well, one of them is a seiyuu, but the other is not, and the group originally didn't had Yoshino. They released a single for Clockwork Planet and a 15th anniversary album Crossroads, featuring old songs with redone music. It's great, I love them all. Next single in Feb 2018, can't wait to hear more from them.
3. WEAVER
They made Sakurada Reset OP2 and ED3, its great, I have to say, better than Makino Yui.
4. ClariS
Releasing Hitorigoto and Shiori singles and Fairy Castle album. I still cannot get used to Karen's vocals, especially the 2017 version of the songs. Next single in Feb 2018, can't wait.
5. 96neko
Kuzu no Honkai's OP was just splendid. Can't wait for more.
6. ZAQ
Released 3 singles this year. Last Proof for Trinity Seven movie, Castle Room and Braver for Souma S3.
7. Junjou no Afilia
Before the name change, they released 2 singles. After a change of generation again, currently in their 11th generation, and changed their name, they released a single for Hajimete no Gal, which I kind of love.
8. Yanagi Nagi
Released 3 singles this year. Over and Over, here and there/Satoudama no Tsuki, Jikan wa Mado no Mukougawa. All of them were nice, her signature style still maintained. A single is confirmed in Jan 2017 and an album in Feb 2017. Another can't wait.
9. Suzuki Konomi
Released 2 albums, 2 singles this year. Blow out for the Rokudenashi show and Chaos Syndrome for Chaos Child for the singles. lead and Life of Dash for the albums, with the latter being the best of album. I can't wait for more from her. So far no news about any new works for 2018.
10. Daoko
Released 2 singles and 1 album. Uchiage Hanabi with Yonezu Kenshi for the fireworks movie and Step Up Love with Okamura Yasuyuki for the singles. Thank you BLUE for the album. Can't wait for more. Goddammit.
This year, more and more music for anime are done by seiyuus, be it solo or a group of cast, and this trend will probably continue.
Well this wraps up for this 2018 post. Next post will be basically anime studios. If I don't have any other ideas for wrap ups, that will probably be my last post for 2017. Who knows? Will try to push it out before the new year.
Meanwhile, if you are new and enjoy reading my content, follow this blog, Twitter and Twitch! I do gaming livestreams too.