Hey all, time for my 2nd post for the 2017 wrap up. This time round, it's about music and OSTs. I will be splitting this post into two categories, anime and games. I will be listing 10 animes and 5 games.
And like previous posts, no rankings whatsoever.
Anime Section
1. Sword Art Online: Ordinal Scale
Kajiura Yuki compositions has always been my favorites, and she did an incredible job this time with SAO too. The insert songs were astonishing too. The ED was a little bit on the low side, but still decent. Overall, it felt like a near masterpiece, one of the best in the SAO series.
2. Seiren
Surprised? Me too. Seiren, Photokano and Amagami SS had the same weakness, music. But the shows made it up with their EDs and character songs. I was absolutely in love with Seiren's character songs especially. They had this weird charm and I really recommend you guys to check it out, Miyamae Toru was the best in my opinion. Shimoji Shino is now under my watch…
3. Suki ni Naru Sono Shunkan wo.: Kokuhaku Jikkou Iinkai
It's Honeyworks, you have it to give it to them. OP, ED, BGMs are just great. I love it to bits.
4. Itsudatte Bokura no Koi wa 10 cm Datta.
And another Honeyworks show, so another one in the list.
5. Yuuki Yuuna: Washio Sumi and Yuusha no Shou
Undoubtedly another excellent work in music. OPs, EDs, Inserts, ahh all so wonderful. Even the BGMs did some wonders too.
6. Fate/stay night Movie: Heaven's Feel – I. Presage Flower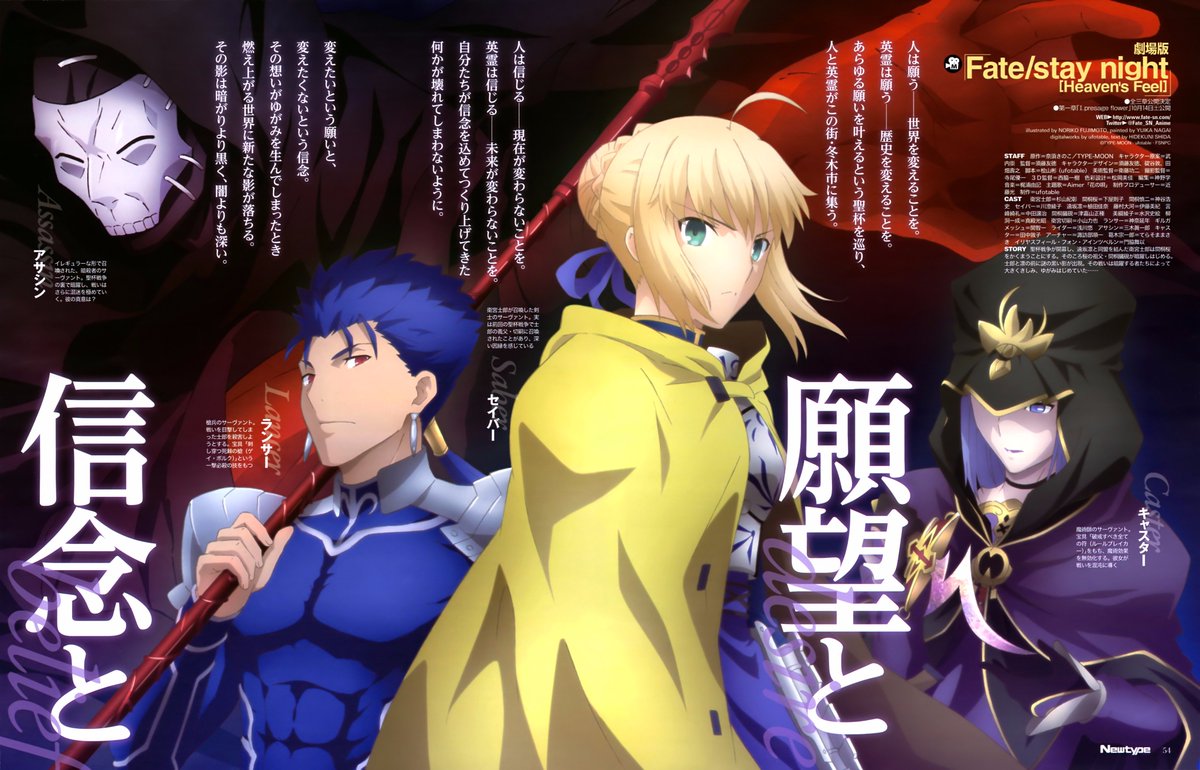 Its Kajiura Yuki again. It's great. ED wasn't that great but the BGMs were magnificent. Can't wait for the remaining movies of the trilogy.
7. No Game No Life: Zero
Its just mindblowing. The BGMs played out so incredibly, fitting for nearly every situation. I love it.
8. Made in Abyss
This show also made it look incredible with their music, especially the 2nd half, where it showed off it's full power. Wow.
9. Tsuki ga Kirei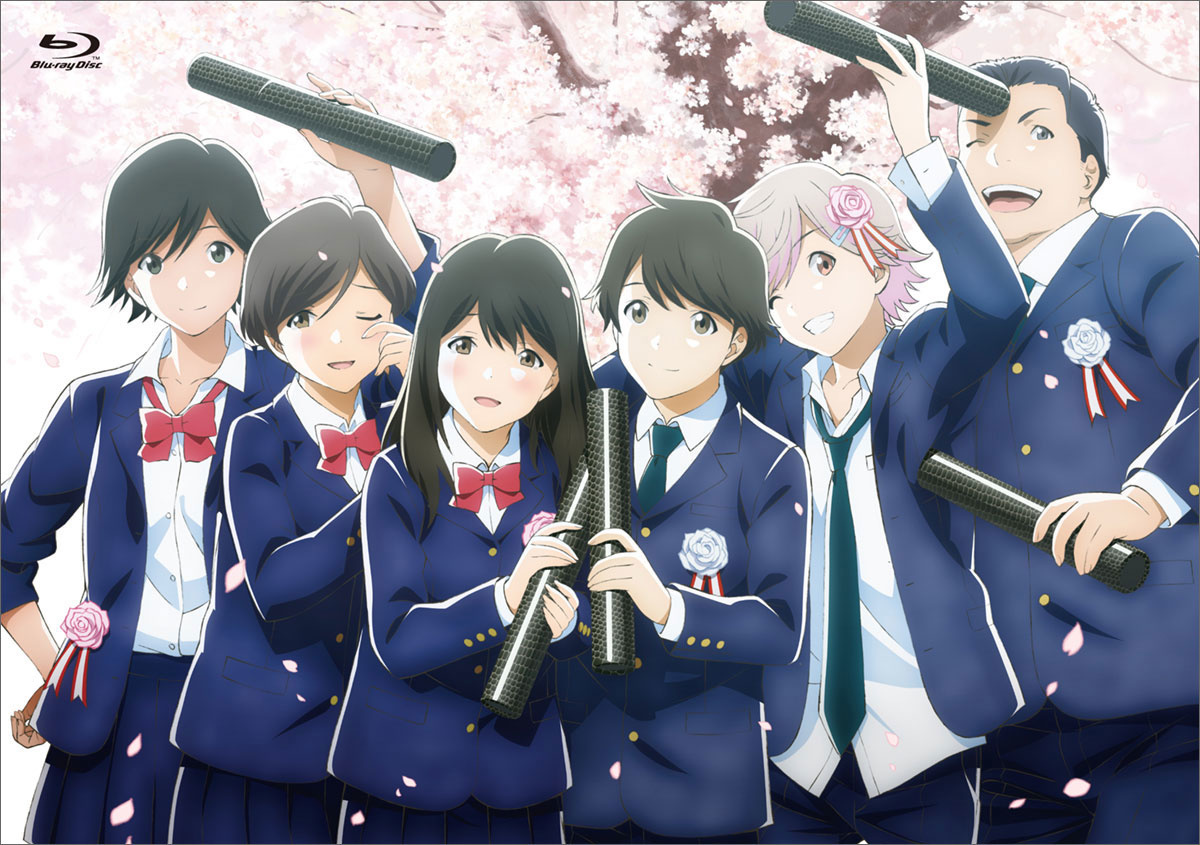 The subtle BGMs made this show very relaxing to watch. OP and ED were great, the Natsu Matsuri insert song sang by Toyama Nao was just wonderful, probably one of the most relaxing, soothing and sweetest cover of Natsu Matsuri yet.
10. Fukumenkei Noise
This has to be in the list. It's a music-oriented anime, but it did a good job with the inserts, they were great. OP and ED were decent too. One of the great music shows in awhile.
Honorable Mentions:
Battlegirl Highschool, New Game!!, Tsurezure Children, Clockwork Planet, Hirune Hime: Shiranai Watashi no Monogatari, Idol Jihen, Trinity Seven Movie: Eternity Library to Alchemic Girl, Rewrite S2, Uchiage Hanabi, Shita kara Miru ka? Yoko kara Miru ka?, Busou Shoujo Machiavellianism.
Why Sukasuka not in the list? They pretty much spend all their budget on EP1's music to the point that the rest of the season's BGMs were just bland. So much for "Best OST of All Time." OP was great tho.
Games Section
1. Life is Strange: Before the Storm
Life is Strange had an awesome soundtrack, this one is no exception. The music in this game never fails to soothe me. I love it.
2. STAR OCEAN™ – THE LAST HOPE -™ 4K & Full HD Remaster
I have loved the soundtrack of this game since the original and I still love it now.
3. Superdimension Neptune VS Sega Hard Girls
Another Nep game, another bunch of good music.
4. Fairy Fencer F Advent Dark Force
They didn't really change the music from the original, but it was good enough. It fitted the situation pretty nicely for me.
5. Nekopara Vol. 3
The previous volumes were great, and this too.
Btw Nekopara OVA is offcially out on Steam at the point of this writing so check it out.
This wraps up the rather short post for OSTs. The MVP is pretty much Kajiura Yuki, Sawano took it last year, but I'm giving it to Yuki for 2017. It's great, not a bad year for music.
Many OPs and EDs this year were great, many seiyuus debut their singles and albums this year and all of them sound so wonderful.
Hopefully 2018 will be a better year for OSTs and music in general. Next up will be Seiyuus, coming out hopefully before Xmas.
Meanwhile, if you are new and enjoy reading my content, follow this blog, Twitter and Twitch! I do gaming livestreams too.