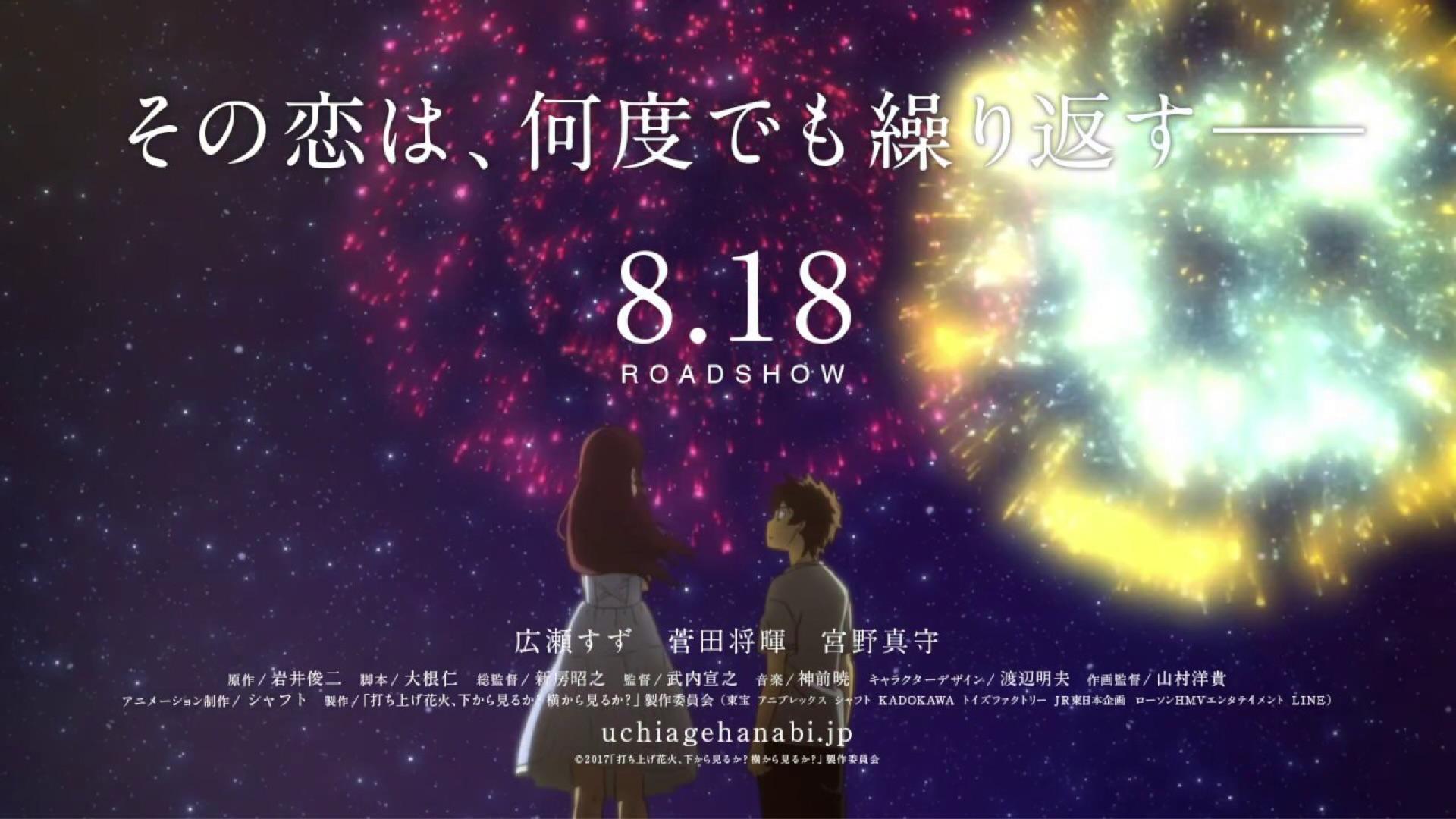 Heyo, I watched this straight after Narratage yesterday.
Movie ran for 90mins, which is kind of normal for an anime movie.
Story started off pretty nicely. Setting and concept can be rather overused but they still did it nicely. Pacing felt slow, but very condensed. For those who watched the movie and loved it will be surprised that people are only rating it 6.82 on MAL.
Why is that?
People who watched a lot of Shaft shows, like Monogatari and Nisekoi for example, they all have one thing in common, Shinbo Akiyuki, the director. Is that a bad thing? For people who are new or love the Monogataris, its good. For people who are only rating Shaft on average, will not like it.
Why? Shinbo Akiyuki's directing is getting more and more stale as his style can be rather predictable at this point. Don't get me wrong, I do love the Monogataris, they kept him for the sake of consistency which is justifiable, but I think other directors should get a chance, which is what Silver Link is trying to do, letting more directors direct their animes instead of Onuma Shin all the time. What Shaft did is just adding another director, but putting Akiyuki as chief, which means he is still in control. Akiyuki likes to direct and adapt shows that are either challenging or not supposed to be adapted and then make them look worthwhile.
Another reason why it get a pretty low rating is that, it is repetitive. This story involved a little bit with time reversal and dimension travelling, but I have seen other shows which has done a better job at this. After the time reversed, plot twists were INCREDIBLY predictable, and even if I didn't see the plot twitst coming, it felt very uninspiring. I expected more since its a Shaft work, and they have been doing pretty bad shows nowadays. I thought this genre has been Shaft's specialty, but it's obvious that they are losing ground.
The dialogue felt very bland, and the climax doesn't feel like one. It was quite flatline throughout the movie. But the comedy is pretty decent, there were moments of laughs, but not extremely comedic. Character developement was just average. Even though this is a romance film, the character development felt surprising bland. Romance felt sublime and very inconclusive, its a on-and-off scenario. Ending felt very abrupt and rushed. No one really knows what happens and even speculation will just lead to more confusion, one of the most inconclusive endings in awhile. Overall, flaws are pretty glaring but it's not a bad movie. Maybe I should keep my expectations low from now on for Shaft works.
Animation by Shaft. Yeap, their signature animation sequences are here, but WAY TOO MUCH. It's hard to focus on the story because of the sequences being in awkward angles, or maybe the target character is too small, because they panned out too much. I don't enjoy it one bit. Quality is really good, but they really need to tone it down with the sequences, this is even worse than Monogatari. Character designs were literally straight from Monogatari and lead me to thinking its a Monogatari spinoff. Come on Shaft, you should have other character designers. Dogakobo may have used Kikuchi Ai a lot, but at least their characters dont look alike. Nazuna literally looked like a middle school Hitagi and Norimichi looks like Araragi in middle school without the growth spurt and brown hair. They also looked like they strained their budget a lot. Using awkward 3DCGI models a lot, and they looked like how P.A.Works did for True Tears. It's just bad, they have been one of the studios that rarely uses 3DCGI but this is too much. They have spent a lot of money probably on the fireworks animations, or the time reversal sequences, because they looked great. Overall, the signature sequences made my pretty below average experience, even more bad.
Music is great. BGMs fitted nicely. ED by Daoko x Kenshi Yonezu is just great, I love it.
Cast list is pretty mixed. Hirose Suzu, Suda Masaki, Matsu Takako, Kaji Yuki, Miyano Mamoru, Toyonaga Toshiyuki, Hanazawa Kana, Asanuma Shintaro. The lead pair were actors-turned-VAs and they are not really good. Kimi no Na Wa's pair is way better than this one. Hanazawa Kana upranked to do more teacher roles which is decent. The rest of the cast is great, except for the lead pair as they sound pretty damn awkward.
Scores:
Story: 6.5/10
Art: 7/10
Music: 9/10
VAs: 7/10
Even though I love the character designs and animation, I have to put it down because of the overglaring hairflips, overpanning of characters and awkward angles. Story was great and funny at times, but its bad because of the predictable directing, predictable plot twists and uninspiring story outcome.
Recommended? You can miss out on this one, it's nothing much to miss.
Meanwhile, if you are new and enjoy reading my content, follow this blog, Twitter and Twitch! I do gaming livestreams too.