Well, it's time, for another lengthy wrap up post.
Aho Girl
15mins is such a damn waste, as this show never failed to amaze me on how retard certain people can get. Ending felt slightly out of place, but potential AOTS. Music were great. Kusakawa Keizo you da man.
8/10
Battle Girl High School
This show is probably one of the better game-turned-anime shows, comparing to the others in recent years. People who watched this show probably never even played the game and put their judgement on low. If you played the game like me, played all the campaign levels, you should probably understand more about the show and give it a slightly higher rating, because it's pretty deep. Music was pretty nice, animation quality could have been better.
8/10
Hajimete no Gal
This show is rather controvesial in a sense that, the fan service isn't really THAT in-your-face and they still censored it anyway. Anyways, if you put the fan service aside and enjoy the show for its story, it's actually quite decent. I was hyped because Yuki gets to voice main Yukana. Yuki is sho cute that she reminds me of Otsubo Yuka, but probably cuter. Music is pretty nice, but animation quality could have been better, even though I love the character designs.
7.5/10
Isekai Shokudou
Boring? A bit. How to compensate the boredom? Food porn. Did they deliver? No. It's a shame that a food show had such unappetizing food. It's a near-fail. The people says how great it tastes like but the food doesn't even look good at all. Music was great, animation quality needs work again.
6/10
Isekai wa Smartphone to Tomo ni.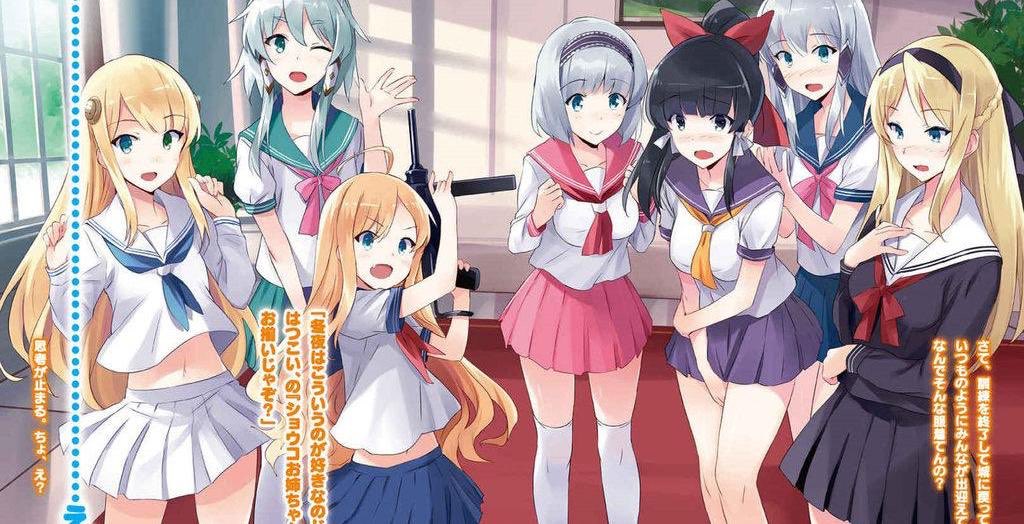 The surprise: The harem did have some progress. The lead guy still a dumbass but the girls actually confessed! Probably the only harem that had actual progress. Still pretty hate the show, comedy is there, but character designs can be rather questionable.
7/10
Netsuzou Trap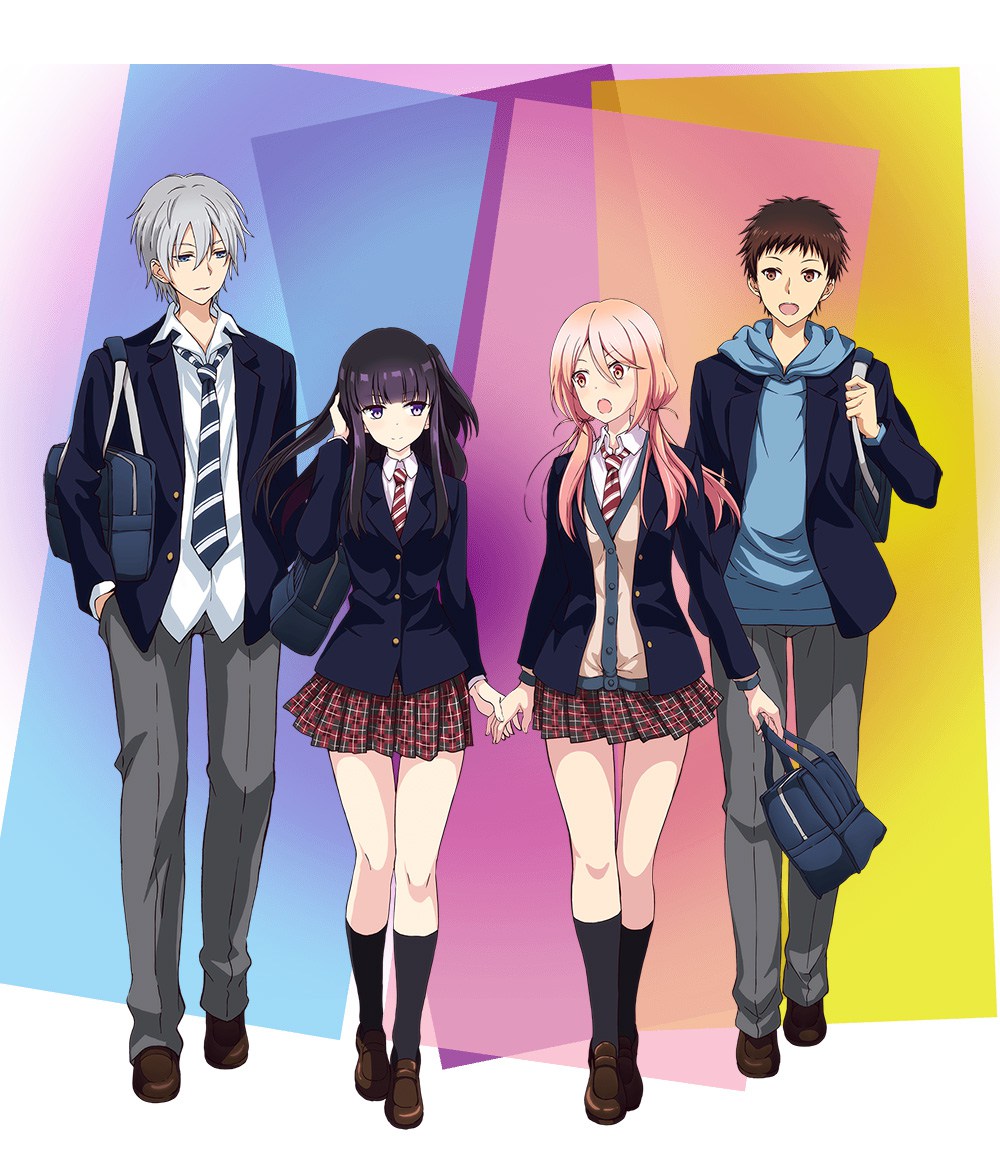 5mins of Yuri is not enough. NEED MORE. But overall felt like a condensed version of Sakura Trick with NTR. Music was great and quality was great. Felt like they invested quite a lot into the show
8/10
New Game!!
WHY THIS SHOW HAVE TO END. NO, I WANT MORE.
Sorry, the fanboy in me took over. ahem
This season was great, ending felt a lot more emotional than the first because Kou leaving Eagle Jump was probably something I never ever will expect. I really don't mind a S3. The midcard sequences artwork were incredible. Music still as great as the first, quality and character designs maintained well. I REALLY NEED A S3. slams desk in the middle of a Starbucks cafe
8.5/10
Skirt no Naka wa Kedamono Deshita
Softcore porn has invaded mainstream anime… Boy oh Boy
10/10 for relieving my hormones
7/10 for story
Tsurezure Children
Excellent romance, but such a waste only 15mins. Character designs took me awhile to get used to, but once you get used to it, its actually pretty lovely. Music was nice, ahhh. I WANT MORE.
8/10
Made in Abyss
This show really did throw people off their seats. This show can be a potential AOTS, or even AOTY for production quality. It's flawless. They just let viewers think its a simple loli show about exploring the depths, then throw people off with the 2nd half and the incredible depth this story was telling. I love it. The last ep just brew all the feels up to the brim, 45mins for just the last ep was great, I was worried about how are they intending to wrap this one up with 24mins. I really welcome a season 2 for this, source material was great, anime managed to reproduce the quality. Music was great too.
9/10
For those who don't know, I dropped Koi to Uso, 3 eps of absolutely nothing and predictable plot changes really turned me off. Character designs where the side girl is cuter than main girl is just… ugh.
The show I will be continuing into the next season will be Fate/Apocrypha. So far so good, next cour coming, hopefully A-1 doesn't butcher it.
Now that fall is coming… you should know what is coming…
She's…coming…back…