Hey all, its been quite awhile. Its time to get back to work and finish up again.
Ugh long posts.
Busou Shoujo Machiavellianism
Start off good, then slowly became generic with the harem, but the final girl made the show worth it. Its pretty much a roller coaster. The combat scenes couldn't be any better. I loved and hated it. I enjoyed a bit, but this show belongs to the better side of this season. OP and ED were great. Character designs are excellent. Silver Link did it again.
7.5/10
Clockwork Planet
Once the name "Xebec" comes up, you know its going to be:
A ton of pointless fan service.

Storyline butchered the hell out without proper supervision.
Pretty much a pointless adaptation. They tried very hard to make it entertaining that it felt cringy. Fanservice everywhere and anywhere possible. Character design from Keijo which I hate a lot. Could have been worse, but Xebec should consider being bought down by I.G to produce shows like Rinne no Lagrange. OP was great, ED was decent.
5/10
Dungeon ni Deai wo Motomeru no wa Machigatteiru Darou ka Gaiden: Sword Oratoria
Many people hated it, but I find it nice, because I don't have to hear Yoshitsugu's voice all the time, Eromanga was enough dosage of Yoshitsugu already. Back to the show, I find it better because lesser dialogue and more action. OP was decent, ED was nice. Character design retained. But honestly, this show could have been a lot better, but judging from how they did on the main series, I dropped my expectation.
6/10
Eromanga-sensei
Many people hated it. I love it, but I hated it too because A-1 spent less dedication on this show compared to Oreimo. It felt sloppy in a way. Storyline was just great, but ending felt very inconclusive. OP was great, ED was ok. Character design was retained, but quality was slightly inconsistent. Still part of the better half of the season. I want to make this clear, if you hate the show, why bother post about it every week to overanalyse the plot and make yourself look stupid? If you hate incest as a theme, don't watch it, simple. Posting shows of what you hate and overexposing the flaws doesn't make you look smarter, but makes you look dumb for wasting your time and your readers time. Rant over.
7.5/10
Frame Arms Girl
The first show of the season, good old Zexcs nostalgia. I love the subtle fanservice that isn't always "in your face" that Zexcs always pulls off. Director of Nyan Koi and Mayo Chiki did not get rusty. Character designs were great, and the 3DCGI doesn't feel awakward at all. They tried to blend in with the 2D and did a decent job. OP was decent, ED was ok. Storyline was a bit inconsistent but still manages to be on the better half of the season.
8/10
Fukumenkei Noise
Excellent music, but I still think Hayami Saori isn't cut out for this vocal style. Storyline was decent, but the ending was just questionable. Character design is also pretty up to personal preference, I love it. OP had 2 versions, the first was just cringy, the 2nd felt less cringy but still cringy. But this show's selling point is the music, not really on the story.
7/10
Hinako Note
I treat this show as Anne Happy and Sansha Sanyou combined. M.A.O surprised me that she cannot voice a loli. Storyline was decent. Ogura Yui saved the show. OP was decent, ED was nice. Character design was great. Passione did it with low fanservice. I love it. Belongs to the better half of the season.
8/10
Renai Boukun
I love it. The story was just hilarious. Numakura Manami voicing a yandere was great. OP was nice, ED was decent. Ending felt pretty ok. Character designs were great. Potential brocon going on which I can never ever confirm. Better half of the season confirmed.
8/10
Rokudenashi Majutsu Koushi to Akashic Records
Squeezing so many arcs into a cour made this show a bullet train, but a bullet train with business class seats. The story did not get neglected, still a pretty ok job. Character design was nice. The OP came so late into the series that I thought they are pulling off a Re:Zero.
8/10
Saenai Heroine no Sodatekata ♭
Another nothing on the plate season. I did not enjoy the first season, same for the second. The reason why I watched the show is just the legs. A-1 spent too much time on this show that Eromanga only get 10% power, when Eromanga needed more. Bad half of the season.
6/10
Shuumatsu Nani Shitemasu ka? Isogashii desu ka? Sukutte Moratte Ii desu ka?
Long name, draggy plot. Every ep was just flatline. Expected too much. OP was great and ED was decent. Character design is nice. Horrible half of the season.
7/10
Tsugumomo
This show is decent. Satania's VA as lead? Why not. OP was decent and ED was nice. Character design was decent. Better half of the season.
7/10
Tsuki ga Kirei
My AOTS hands down. Storyline was simple, pure and straight to the point. The character design is great, color palette was unique. The side stories at the end of nearly every ep was just a good change of pace, but its a pity that the ending did not tell us much about their conclusions. I love the ending. I expected a sad ending, but it's just too sweet.
9/10
Zero kara Hajimeru Mahou no Sho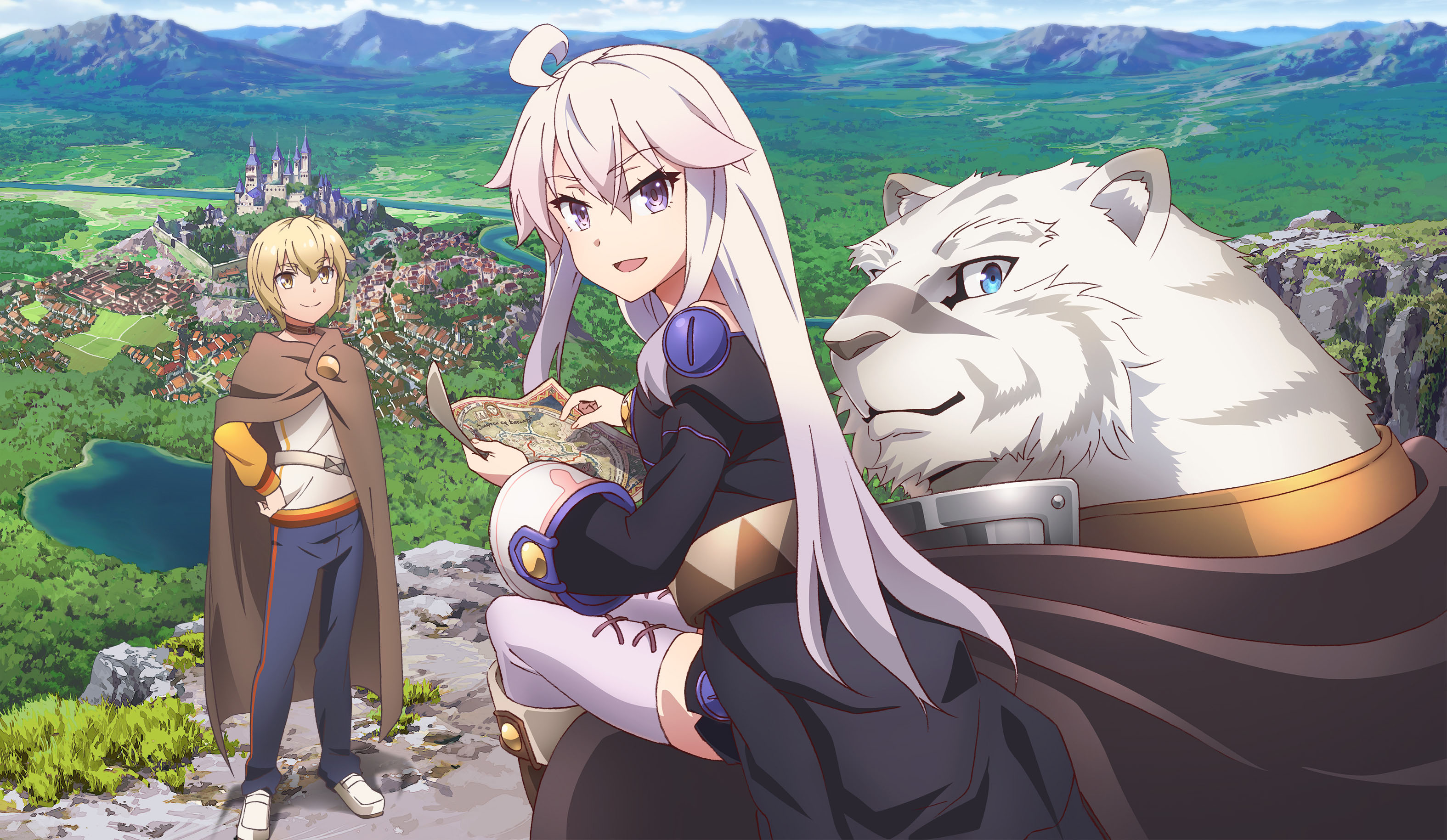 Furry no Sho. Its pretty nice, the ending was well done. The character designs were great, but the furries were questionable. OP and ED was decent. I love it, better half of the season.
8/10
Little Witch Academia
This show is just great. I watched all the previous movies just in time for the series. The storyline rewrote everything from the previous movies and expanded a lot. Episodic for 3/4 of the series, but the finishing arc gave a lot of hype and lived up to my expectations. I wish for more, it's just great. OPs and EDs were nicely done. Character design were smooth and story was hilarious. I love every bit of it. Probably 2nd after Tsuki ga Kirei. 2 cours well spent.
9/10
I will continue Kyoukai no Rinne, Sakurada Reset and Sakura Quest into the next season. Kado will have a full review at a later date because I started it very late as I forgotten to put it into my PTW until it was 6 eps already.
This pretty much wraps up my season. Its nice and bad, hit and miss. I will post my PTWs for Summer tomorrow and a personal update the day after. It will be a pretty short post tomorrow.