Hey all, I finally reached that big number, so to celebrate… I will write this special post instead of my normal reviews and stuff.
What type of shows that fits into my criteria? Shows that are just lighthearted and sweet without anything really heavy, intense or anything… I will list 10 shows and as usual, no ranking whatsoever.
Review here
Its light, its cute, its an eyecandy. The animation quality is great and the story moves really nicely too. I love it, I watched it when I was in Brunei during my military service and it did lighten my mood a lot. I pretty much love it.
Review here
It was random back in 2014 when Madhouse was creating a lot of hype with Mahouka. This show was a great change of mood because of the outbreak of combat shows in 2014. Its lighthearted, its bright, its sweet. The theme is yosakoi dancing which is really unique and the moe did make the show a lot more lighter and sweeter.
Review here
Incredibly lighthearted and mouth watering. This show is the very calm, very lighthearted version of Shokugeki no Souma. I love it. Shaft's animation of food and dishes is just… woah. 10/10 will recommend. Headtilt included.
Review here
This one is just absurd but lovely. I thought this show is a yuri show, but it became more of a show for single girls who are desperate of love. It was hilarious, I had fun.
Gochuumon wa Usagi Desu ka?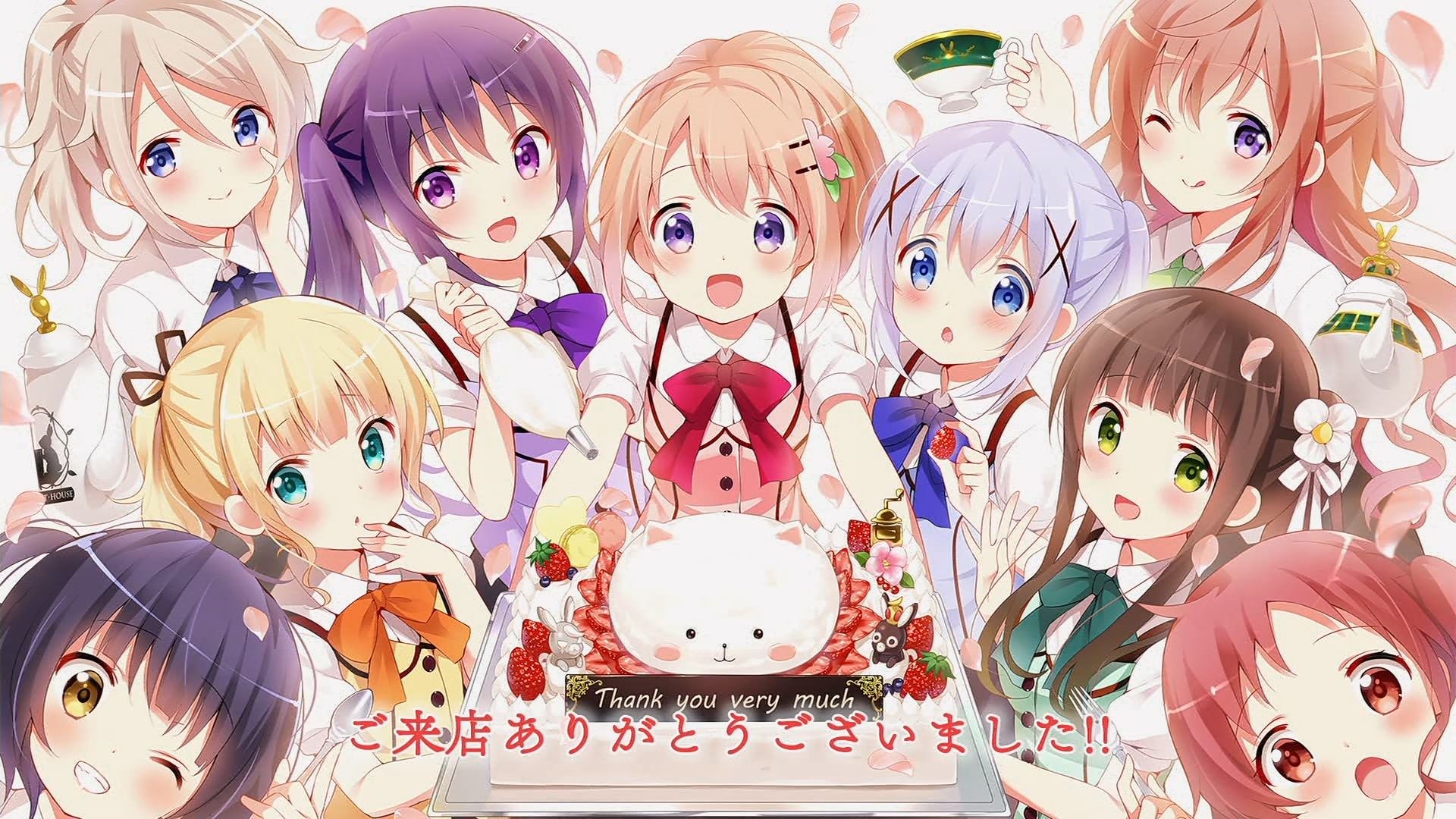 Review will come after the special episode.
This one is a everyone knows show. It was great, found 2 best girls in one show and the character songs are amazing. OP and ED were great too. Story is just your slice-of-life with slight stupidity comedy. I love it. I have a rabbit myself so I love the show to bits.
Review and comparison with Rokujouma and Baka Test here.
I wanted to include the other 2 but the others were pretty intense, Nourin was the most lighthearted out of the trio. It was downright hilarious and I treat this show as a time killer back in the day, the Silver Link golden days… You may watch the other two, they were great too.
Review and comparisons here
Both are great and lighthearted. Downright hilarious and just addictive to watch. More details in the review.
Reviews and comparisons here
Both are just family restaurant comedies with the weirdest personalities possible known to man. Too lovable.
Review here
Same author as Working!!, so expect tons of weird people again. Comedy is just on par with Working!!, but probably a little lower. Still love it. OP was just great.
Review here
Its great, its like A-channel all over again with that overkill animation quality with the over comedic slice-of-life. Its too loveable, too bad the show ended pretty inconclusively… I wish there was progression.
Ok this wraps up my rather lengthy post. Hope you enjoyed and gave you a little eye opener on the world of slice-of-lives.