Yoohoo~! I did my wrap-up yesterday, so without further ado, lets get the next season rolling.
I was initially worried about picking up not enough shows, I only found 8 at first, but now, it's back to normal, probably more than last season.
Danmachi: Sword Oratoria 
Danmachi may be a slight flop for me, that doesn't mean I'm not watching the spinoff. Let's just see how this goes…
Eromanga-Sensei
Oreimo's author and illustrator comes back with a new incest romance? Well why not. A-1 please don't mess this up. Cast list looks promising too.
Fukumenkei Noise
This one looks rather promising. Music themed with a little bit of darkness? Why not.
Kyoukai no Rinne 3
Watched the first 2 seasons, why not just watch season 3? Another 2 cours, yay.
Saenai Heroine no Sodatekata ♭
I watched the first, I didn't really enjoyed it, but since I watched the first, and many people telling me to watch the second, I will just watch this too. Prolly not enjoy this again, but who knows.
Zero kara Hajimeru Mahou no Sho
The title may make it feel like Re:Zero, but this subconciously made me wanna pick up and give it a try.
Busou Shoujo Machiavellianism
Watched the first ep already, looked pretty interesting. The combat sequences are not bad. Silver Link doing the job, so I will watch this. Cast list may be a bit awkward, but they might be able to pull it off.
Clockwork Planet
Looks promising, because NGNL's author is one of the creators, but Xebec… I have my doubts on this show. fripSide OP is great tho. Cast list is pretty decent.
Frame Arms Girl
Its been awhile since the last Zexcs show. I watched the first ep already, it looked promising for me, the CGI looks awkward but it will work out eventually. Cast list looks good too.
Hinako Note
Looks loli. Will watch for the sake of it.
Renai Boukun
Watched the first ep already. Looks very promising, and I miss Numakura Manami's voice in main roles. I have to watch it.
Rokudenashi Majutsu Koushi to Akashic Records
Also watched the first ep already. This one seems pretty random, out of the blue, which make it look rather promising. Let's hope it maintains.
Sakura Quest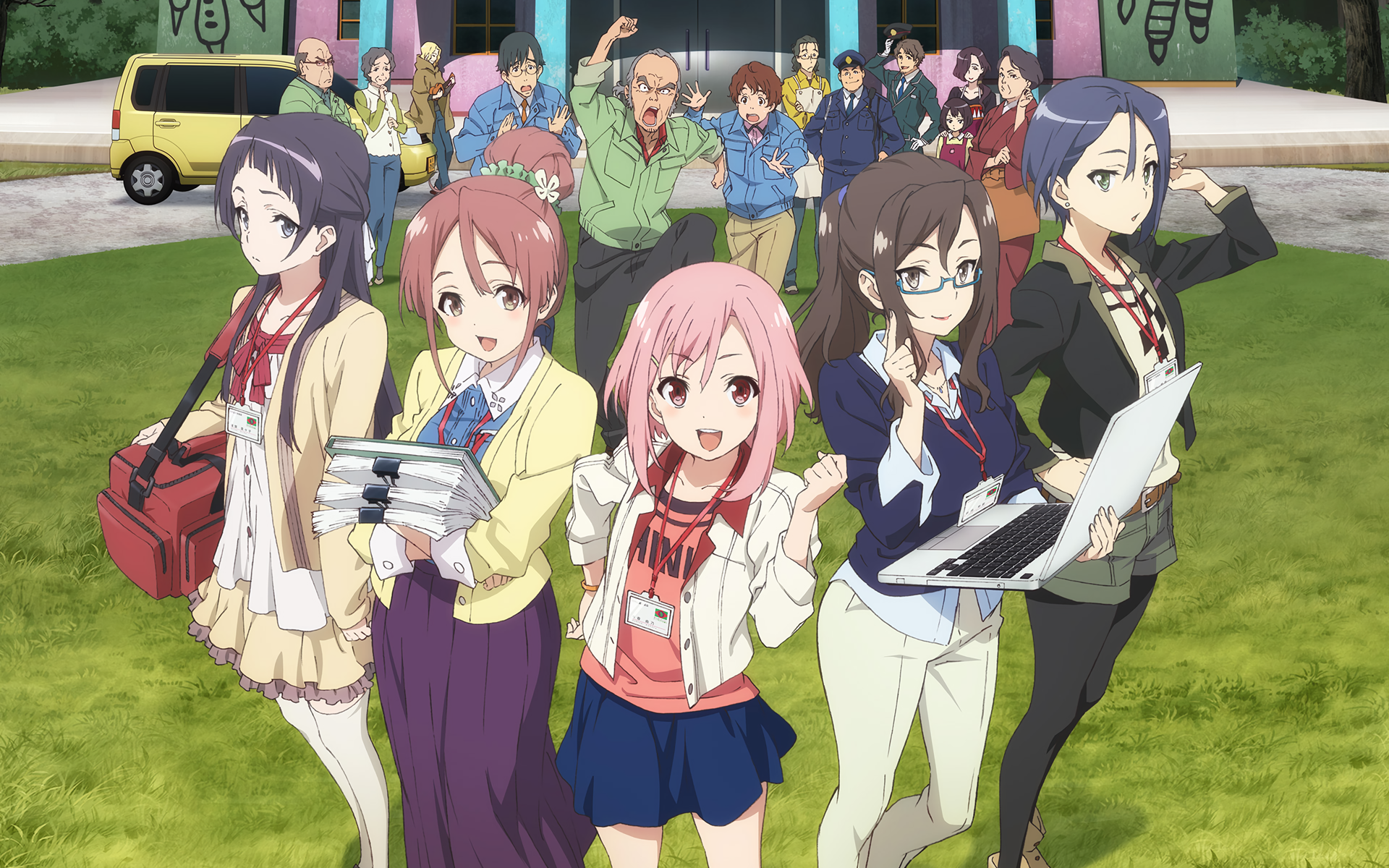 Part of P.A.Works' "Working" series after Hanasaku Iroha and Shirobako. I watch the first ep already. It feels slightly more on Hanasaku Iroha than Shirobako, I don't get why people called it a Shirobako 2.0. It also had a slight pinch of Tari Tari. Watched the first ep already, looks rather promising. Cast list looks fine too.
Sakurada Reset
Watched the first ep too.  I don't know what to say, it feels like it can go even deeper but David Production isn't putting it in its full potential, like how they make Planetarian pretty shallow. 2cours can make a lot of difference, lets see how things goes.
Tsugumomo
Watched the first ep. Looks promising, feels like Etotama for some reason.
Tsuki ga Kirei
Watched the first ep. Kishi Seiji directing, feels pretty melodramatic for me and I wish it stays that way. Finally some serious shows after so many season of generic comedies.
This means I'm watching 16 shows this season. I might pick up more along the way, who knows?
First impressions post after I finish watching everything on this list, prolly next week.