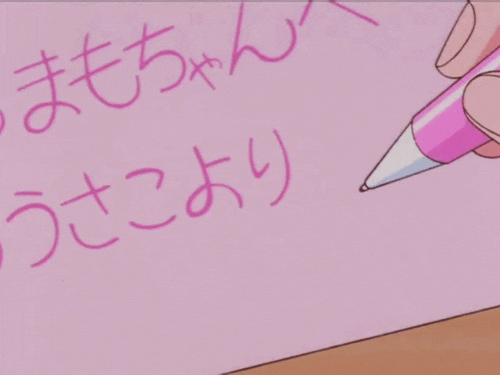 People have always used this move for ages and its still not cliched, in fact its still a best possible way to confess or at least ask that crush to your ideal location to execute. Well today is a sweet day so lets prepare for some anime
yeah, she never gave me a reply.
Well, my crush is…
町子リョウ/Machiko Ryou
When I mean crush, I mean realistically and practically. Why? She can cook, extremely cute personality and appearance, her birthday is just 2 weeks before mine. That's it? Of course not. I bet if I ever gave her a love letter, she will definitely date me. I will marry her in 5 years I swear.
JUST LOOK AT HER, WHAT ELSE IS THERE TO NITPICK ABOUT HER?! OMG THE PERFECTION.
Well that wraps up my pretty oishi crush announcement. Day 8 is about OTPs eh? I hate those… because I'm still single. YEAH I'M JELLY AF SO WHAT.