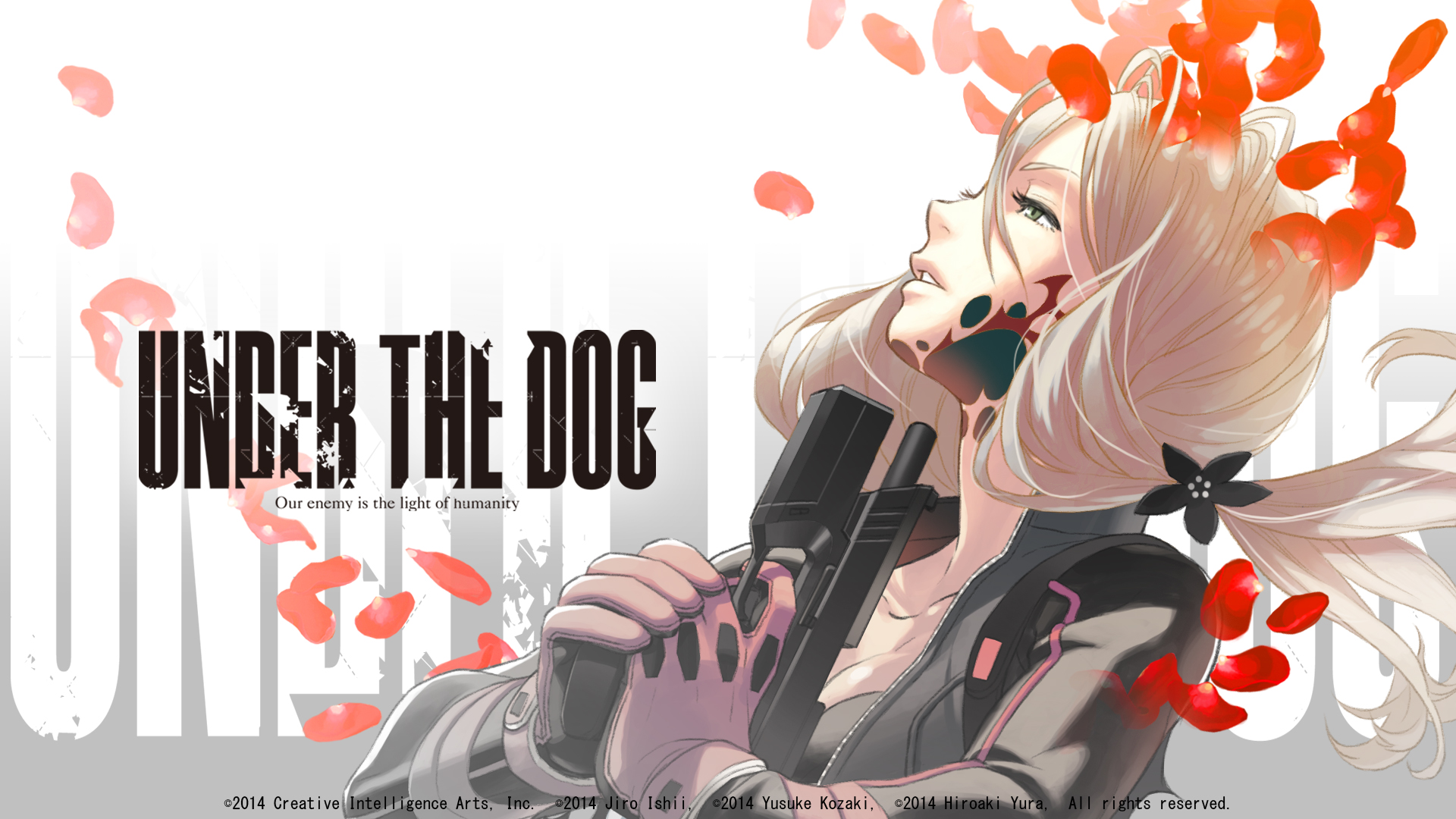 Good afternoon, I shall treat this as a comeback post(?).
Well, this post is a bit special, like last time where I combine multiple shorts into one review, I shall do the same for this one, but except its all OVA series.
Lets kick things off with a party??? Wait, its so dark, IS THAT BLOOD AND INTESTINES?!!!
Corpse Party
WHY IS THIS EVEN A PARTY??!!!!
It has 5 eps worth of OVA. It maybe short, but its literally torture watching every ep.
The storyline was DEEP, very DEEP. The story kicks off with a 4 Loli mass murder case, with the most gruesome way possible, cutting tongues, half the skull, eye pokes, omg *shivers* The storyline maybe short, but its definitely not for the weak hearted. They have pretty well-executed plot twists. The least expected to die gets to die first white the ones that you think won't die will also die, goddamn it, its even worse than Final Destination. Ending was just mindblown, I literally cannot handle it, the ending is just… what I least expected. Its level is slightly higher than the Blood series and I personally nearly cannot take it. They gave a lot of ways to murder people with the most disgusting methods ever. Watch at night for the best experience. One good thing about these shows is that it doesn't really need a lot of character development, as it just moves along on its own. Pacing of the story was exactly just right, not too fast, not too stagnant.
Animations by Asread, judging from how they did for Mirai Nikki, I was not surprised that they all-out the gore for this series. Quality is pretty good, the dark-colored oriented color palettes made the show a lot more creepy. Character designs were splendid… the human internals were drawn perfectly.
Music is pretty decent. BGMs boosted the horror and the OP matches the mood completely. ED was a bit surprising for me, but it suited pretty nicely for the show too, its feels like there is still a bit of hope left for the show.
VAs is a pretty epic list. Shimono Hiro, Kitamura Eri, Sato Rina, Arai Satomi, Nakamura Yuichi, Kakihara Tetsuya, Tomokazu Sugita, Yamamoto Ayano, Sawashiro Miyuki, Igarashi Hiromi, Otani Ikue, Nanri Yuuka, Imai Asami. Its a prefect list and they did their near-death sounds pretty nice, it sounds damn real.
Score:
Story: 8.5/10
Art: 9/10
Music: 8.5/10
VAs: 9/10
Highly recommended if you have the balls, but watch it at night with all lights off and home alone. I will never rewatch it ever again.
Baldr Force EXE Resolution
This one is similar to Sword Art Online and their Full Dive concept, but this doesn't link you to games, you have to fight against cyber terrorists. Virtual Reality shows were way before SAO, stupid fans with their SAO is the real VR ancestor and shit. 4eps sounds pretty ok.
The story is extremely short, condensed, packed like sardines and speeds like a shinkansen. But even with the rather fast-paced story, they managed to action-pack every ep, but they wasted a bit of time with that fanservice ep2, but hey, we need to cool off with that mind blowing ep1 so its ok. The show starts to climax in ep 3 and accelerates at unbelievable speed. This show's speed can sometimes make people get lost. Ending was ok, it felt like everything finally come to a close and I like that, so no more cliffhangers and asking for more, I can just let it die and rewatch again. Character development is little to none, but such OVAs don't have much resources to even do such developments.But if the show were ever to become a 1 cour, judging on how much they condensed the story, 10eps will do.
Animations done by, surprisingly, Satelight. The colors were well-rendered and their 3DCGI style is so 2000s-esque, it feels damn nostalgic, reflecting on the game's 2002 establishment. Its a pity they didn't release this on Bluray, it would be so much better. DVD quality was ok tho. Character designs were pretty legit. 3DCGI combat scenes were pretty nice, and smooth too, compared to other animes with their 3DCGI representation.
Music is one of the best I have ever heard, even better than most animes. Its extremely well done, for an OVA. BGMs were fine. OP by Kotoko and ED by Kawada Mami. OP animations were damn spot-on and matched the music down to the melody. Their OP and EDs are longer than standard, 20secs longer.
OP OVA ver
OP OVA Full ver
OVA uses Resolution ver, a massively recomposed from the original. The game uses the original ver, so compare them and judge which one is better. I prefer the OVA ver a lot more.
OP Game ver
ED OVA ver
Can't find the full ver but the song is just touching.
VAs is a pretty nice list. They hired different VAs from the game itself, but I think both cast were both equally good. Suzumura Kenichi, Sato Rina, Ito Kentari, Takahashi Hiroki, Nakahara Mai, Nabatame Hitomi, Ito Shizuka, Ono Daisuke, Fujiwara Keiji, Mizuki Nana, Shitaya Noriko, Kuwashima Houko, Ohara Sayaka.
Score
Story: 8/10
Art: 8.5/10
Music: 9.5/10
VAs: 9/10
Recommended if you just wanna spend 2 hour of your time to finish a series, beware, extremely fast-paced story ahead.
Under The Dog
Aka Michael Bay of Anime. My most hyped OVA since the kickstarter started, but it turned out wasn't as good as expected. Single 38 min ep with shinkansen level of SPEEEEED.
Storyline was DEEP, so deep that I got lost after 2 mins into the show, and extremely rushed too, they could have just made this show into a movie instead, show some flashbacks, giving us an idea how this BS started. The show managed to give at least 60% of the time to explosions, destructions, US military firepower and weapons. Ending was kinda unexpected but the concept is pretty good. They can expand the story into multiple possibilities if they made this show into a cour or even a movie. I really like the setting and concept but I just think the storyline could have been executed better. Character developments were ok, but again, I expected more.
Animations by Kinema Citrus and Orange. Quality is definitely awesome. I mean look at dem detailed military equipment and the amount of TNT-used for the explosions! The combat scenes were legit and they are relentless on the gore and bullet physics. Character designs were ok, I can't really feel them.
BGMs were nice, there were no OPs and EDs.
VAs is pretty nice list. Seto Asami, Uchiyama Koki, Okubo Rumi, with a bunch of newbies. Nicely casted, they did their jobs, but I'm more interested with the American soldier voices.
Score
Story: 7/10
Art: 8/10
Music: 7/10
VAs: 8.5/10
Overhyped to disappointment. I expected a lot more from a kickstarter project.
Thats pretty much it for this post. I didn't expect myself to post this long for just 3 OVAs. 3hours was spent on this one and I think I rarely take so long to post one, sounds like a nice comeback.