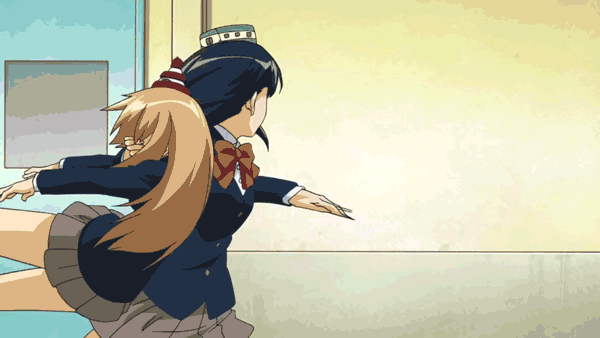 Good afternoon~ Since I'm free and multitasking hard, might as well just write one post to keep the place alive.
This time I will post about shorts this time, and since they are short, might as well just put a few of them together.
Lets kick off some something stupid. wait, aren't most shorts stupid?
+tic Nee-san (Plastic Nee-san)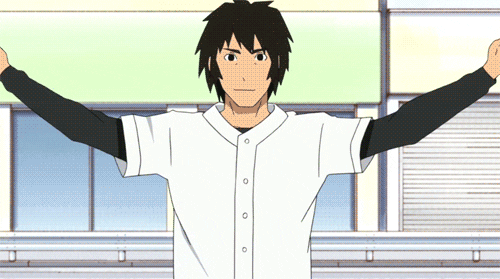 This show isn't really about an Onee-san made out of plastic, but actually her and 2 other girls who love plastic models. But according to them, they did say that stating that they spent their youth on building plastic models, is actually an exaggeration. This sentence actually changed my point of view of the show and prepared my body for any shit the show has to offer.
Story is so atrociously bad, its actually fucking hilarious. Expect the unexpected. Most of the moments will end up with me saying, "I'm done." Its actually 12 eps, but since its only released on BDs, they combined them all together making it a 27min single ep-like. Even tho each ep is short, they did not encounter the issue of any problems with pacing, it does not fast forward in real time at all, its perfectly timed. Mizushima Tsutomu is actually quite skilled at this type of jokes, he should make more of these. Since its an OVA, every joke and gesture is pretty much uncensored, and also character personalities are pretty much twisted like crazy. Even though its short, but its so entertaining that I can keep rewatching this show like over and over again, I doubt I will get sick of it anytime soon.
Animations by TYO. Its pretty decent, its pretty budget oriented, but the character designs were pretty nice, just by looking at them, I think its funny.
Music is ok, OP was fun to listen, ED was pretty addictive. BGMs and SFXs did their job to promote dirty comedy.
VAs is a nice list. Kanou Mari, Uchiyama Yumi, Inoue Marina, Saito Chiwa, Izawa Shiori, Saotome Yuka. Kanou Mari is really the real MVP, her voice is literally a clown.
Best girl definitely Okappa. Her looks are absolutely deceiving.
Next moment…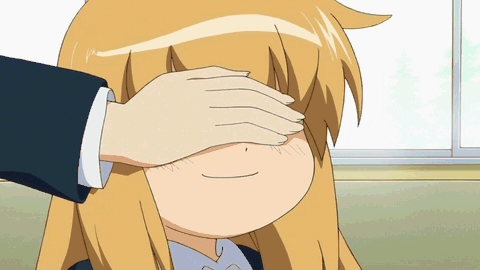 Really a dark character.
I'm done, moving on.
Score
Story: 9/10
Art: 7/10
Music: 8/10
VAs: 8.5/10
Ooyasan no Shishunki!
This show is actually pretty therapeutic. A good short, with a pretty heartwarming story of a tenant and a middle-schooling landlady… or maybe landgirl.
Story is pretty decent, but its limited time frame made everything look pretty compressed, but wasn't as bad as Teekyu's timing. Its very heartwarming and light-heartening. 12eps with that quite tight pacing made 12 eps looked very short, even though it takes less than half an hour to finish the series. Ending felt very shitty because it ended when they wished each other a happy new year.
Animations by Seven Arcs, surprisingly. judging from the art and they rarely make shorts. The animations were above average for a short and its character designs were pretty excellent.
Music is nice. OP was pretty addictive and BGMs were ok.
VAs is a pretty ok list. Kondo Takahashi, Kubo Yurika, Nabatame Hitomi, Yamazaki Eri, Kido Ibuki. Decent job.
I will have Reiko as my best girl.
Score
Story: 8/10
Art: 7.5/10
Music: 8/10
VAs: 8/10
Ojisan to Marshmellow
Marshmellow, Marshmellow marshmellow…
This show is pretty simple itself. Its so simple that its damn cute. She like that old fat geezer, why? I don't get her taste. The show pacing was fine, maybe 5mins was enough, and it doesn't have a OP and ED, making them being able to use the 5mins fully. It wasn't really entertaining, but it has rather cheesy and cute moments.
Animations by Creators in Pack. It was ok, decent for a short, but character designs could have been better.
The BGMs are fine, there isn't any OP or ED for this one.
VAs is pretty ok. Kitamura Eri, Hanazawa Kana, Inada Tetsu. Furuki Nozomi, Kakihara Tetsuya, Kinoshita Suzuna.
Score
Story: 7/10
Art: 6.5/10
Music: 6/10
VAs: 7/10
Komori-san wa Kotowarenai!
This girl is definitely one of the most busiest girl in the world.
Storyline is decent, it doesn't really feel rushed, or in fact its a bit slow. I did get bored halfway through. It slowly became insignificant that I can't really remember the story anymore.
Animations by Artland, it was pretty decent for a short. Character designs were ok.
Music is pretty ok. The OP was only decent, can't really feel it.
VAs are decent. Uchida Aya, Naganawa Maria, Ozawa Ari, Takeshita Reina.
Score
Story: 7/10
Art: 8/10
Music: 7/10
VAs: 7/10
Honobono Log
Yeah I know, its new, but I watched all 10 eps. This one is actually unique, its adapted from a illustration book, so the dialogues are all from the anime itself, as the illustration book is a silent one.
Storyline in each ep is quite different, its pretty episodic as they talk about different couples and families even though they all share the same name. Its actually very sweet, each and every ep will definitely leave a pretty heartwarming note. 2mins may be short, but they took their time to tell the story which is exactly how it supposed to be, especially with this type of atmosphere, so don't worry about it being rushed or anything.
Animations by Fanworks. Its like a copy and paste straight from the book, but you get voices and motions this time. It feels quite fluid and the illustration book color palettes are already good, its good to see that they stuck to it.
Music is excellent. That OP is just… so fitting.
VAs just a duo, Irino Miyu and Seto Asami, with some extras that I can't really remember the names. They are excellent, they have extremely good chemistry, which helped made the show feel even more heartwarming.
Score
Story: 8~9/10
Art: 9.5/10
Music: 8.5/10
VAs: 9.5/10
Shorts may be short, but they are not really insignificant to any of the anime seasons, as some might actually be truly meaningful, or be absolutely truly retarded… Yes, thats you Nee-san.
Beware, she will be there for you… if you hate shorts for existing…
This wraps up my ended-up-being-long review about shorts. Next post will finally back to series review proper, now I have too many shows to post. I'm planning to put another hiatus right after my birthday, nothing is confirm as of now, I'm just predicting when I will actually run out of shows to review.