Now that winter has ended… time for me to do a proper wrap up.
Absolute Duo
I dropped it at like ep6 because its too much for me… It just goes downhill every ep… so cant do a short review
3/10
Akatsuki no Yona
This is EPIC. I really love it, but it wrapped up pretty rushed and this really needs a season 2… Ended with a cute dragon and there is no plan to retake the kingdom whatsoeva…. PLEASE STUDIO PIERROT, MAKE IT HAPPEN… since you make a shit ton of cash making Naruto…
9/10
Aldnoah.Zero and Saekano and Tokyo Ghoul
This
This
and this are like fighting an award for pointless ending…
For Aldnoah, it ended pretty rushed, and wtf, why Inahoe not with the princess? not just that, the ending is just gone… gone
7/10
As for Saekano, its making a lot of room for a S2, but i doubt A-1 will make one. This was also a downhill ride for me…
7/10
Tokyo Ghoul is even worst, ending with an incoming battle scene… wtf.
8/10
Seiken Tsukai no World Break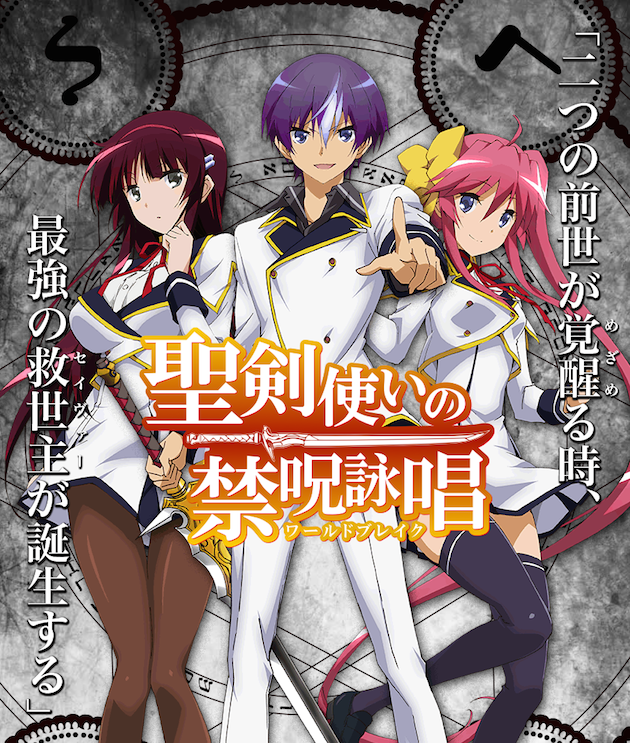 Also a downhill ride, was expecting a lot since its Diomedea…The art is just terrible, even the LN is better… low budget like…
6/10
Kancolle
will play this game later. Love the series overall, awesome VAs, awesome art, and S2 coming~ YES Diomedea should have done the same for World Break as i think it has potential to be something else…
9/10
Unlimited Fafnir
also dropped this… cant comprehend the downhill this goes
3/10
Dog Days
legitly loved this since the beginning, but nothing beats S1… but new characters and saved this… The story was pretty nice too… will forever wait for a S4… my ranking will be S1, S3, S2… S2 was pretty fanservice and filler… but still will love this series forever.
8/10
Yuri Kuma Arashi
Nice ending, since i love Yuri… Ikuhara a god
10/10
Military
Nice and funny, Toyama Nao de besto. Short and sweet.
9/10
Thats basically it for this season… cant wait for next season